$570m pledged for Waikato Expressway extension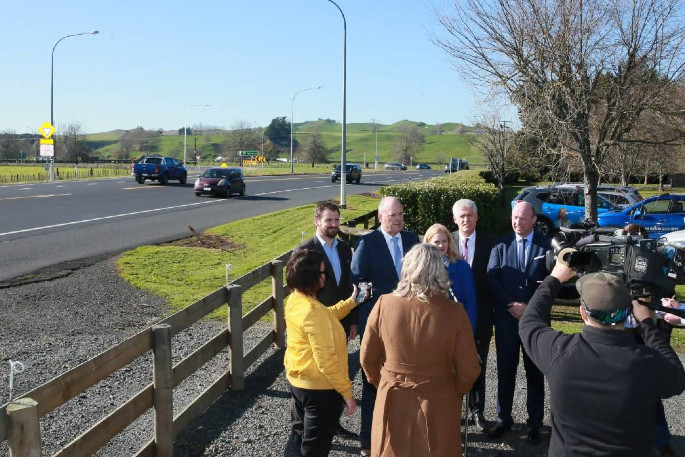 National has pledged to build a $570 million extension to the Waikato Expressway if they form the next government.
Opposition leader Todd Muller​ made the announcement during a visit to Piarere, south-east of Cambridge, on Friday.
Extending the four-lane Waikato Expressway from Cambridge to the intersection of State Highway 1 and SH29, at Piarere, will improve travel times and save lives, says Muller.
"I come from Tauranga, I come many times over this part of the world, it is a sort of heart in your mouth moment as you turn right into this traffic."
"It is unacceptable and will of course be resolved when we have the Cambridge to Piarere expressway."
Data from Waka Kotahi NZ Transport Agency show there were 121 crashes along the 16km stretch of highway between 2013 – 2017, resulting in 22 deaths or serious injuries.
Muller said the Cambridge to Piarere project was progressed under the last National Government only for it to be shelved by Labour.
In January, the Labour-led Government revealed plans to replace the T intersection between SH1 and SH29 with a $58m roundabout. The announcement was part of a $6.8 billion Government spend on transport infrastructure.
Muller says construction of the new road would begin in National's first term if it's successful at the polls.
He estimates the 16-kilometre section could take three to four years to complete and would ensure the transport corridor between Auckland, Hamilton and Tauranga is of a "world-class standard".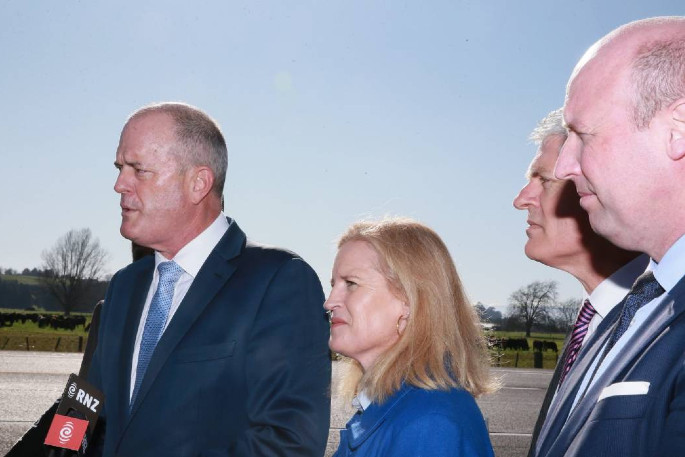 Todd Muller has pledged to extend the Waikato Expressway from Cambridge to Piarere if National are successful at the polls. Muller is flanked, from left, by National MPs Louise Upston, Tim Macindoe and David Bennett. Photo: Mark Taylor/Stuff
The $570m extension includes a continuous four-lane state highway, mainly height-separated intersections, and a new roundabout at the intersection of SH1 and SH29.
"It [Cambridge to Piarere section] will be part of a nationwide approach of building really strong infrastructure that will underpin economic growth and a recovery," says Muller.
"We [National] started the Waikato Expressway, the diggers that you see when you come here, they're National Party diggers. We had the vision to connect our large cities together in a way that creates economic growth [and] underpins success."
Muller says National's announcement did not signal the party's preference for roading projects over rail.
Transport Minister Phil Twyford was not available for a media interview on Friday afternoon.
National's Hamilton East MP David Bennett says Muller's pledge is great news for Waikato and reflected the community's wishes.
"This intersection is notorious for deaths and it's one of the worst intersections in the region. It's a prime safety concern to build this road," says Bennett.
"The Waikato and especially Hamilton has grown as a result of significant investment and this [announcement] carries on the legacy of the Waikato Expressway."
More on SunLive...