Kiwis welcome in the UK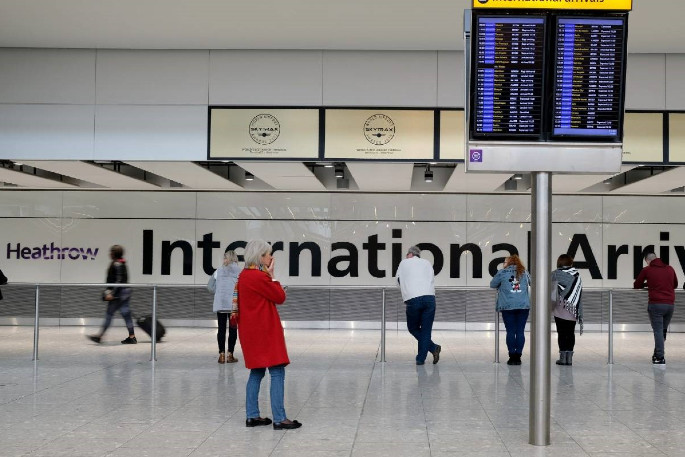 Travellers from about 60 countries, including New Zealand, will be able to enter the United Kingdom without having to self-quarantine for 14 days from next Friday.
The announcement from the UK comes a few days after New Zealanders were included on a list of residents of 14 countries considered safe to visit the EU because of their success in fighting the Covid-19 pandemic.
Coming back the other way won't be so easy, with two weeks of mandatory quarantine still required for anyone wanting to return to New Zealand, and Prime Minister Jacinda Ardern warning non-essential travellers could be billed for the costs of their spell in isolation.
Every day there are more examples of the cost New Zealand is paying for its success in squashing Covid-19 - with far fewer cases or deaths than many countries - by essentially cutting itself off from the rest of the world.
A hospitality recruitment company is warning 30-40 per cent of hospitality venues could be forced to close by October because skilled staff can't come from overseas.
Empty chairs will be a common sight at universities next semester with international student enrolments - worth $5 billion a year - plummeting.
And while some "crazy" travel deals have succeeded so far in getting Kiwis to visit big tourism draw cards, some of the country's most renowned hotels and attractions remain uncertain about their futures.
Kiwis are flying around the country during the winter school holidays, but the daily average number of travellers through Auckland Airport this July is expected to be around 16,100, compared to 60,000 on peak days last July.
But maybe there's hope for Kiwis wanting to cross the Tasman. Australian Federal Tourism Minister Simon Birmingham has buoyed hopes for a trans-Tasman travel bubble by September - provided a small coronavirus flare-up in Melbourne is brought under control.
On Friday a trio of prominent New Zealanders, including former Prime Minister Helen Clark, published a paper calling for the country to start the process of working out how to re-engage with the world.
New Zealand had no new Covid-19 cases on Friday, while the country has 18 active cases of the disease, all in managed isolation or quarantine.
Some health experts are continuing to push for mask wearing to be included in New Zealand's coronavirus response, if the country is returned to alert level 2, or higher.
Global toll
On Saturday morning, Johns Hopkins University's coronavirus dashboard showed the number of confirmed Covid-19 cases around the world just short of 11 million, with a figure of 10,976,026. The number of deaths was put at 523,562.
The US had 2.78m cases and 129,227 deaths, while Brazil had nearly 1.5m cases and 61,884 deaths.
Cases of the disease are surging around the world, with the US reporting more than 50,000 new cases in a day - the country's largest ever single day increase. So far reported Covid-19 deaths haven't risen in the US, but death statistics can trail case numbers by some weeks.
It's thought the outbreak in Melbourne's north and northwest may "potentially" have been sparked by a single so-called super spreader infecting the community.
What should I do?
New Zealand remains in alert level 1. Almost all restrictions, with the exception of border measures, have been lifted.
If you are sick, call your GP before you visit, or call Healthline on 0800 358 5453.
To avoid contracting and spreading the virus, wash your hands properly, cough and sneeze into your elbow and throw tissues away immediately.
More on SunLive...