Music man Brian Cotter's last hoorah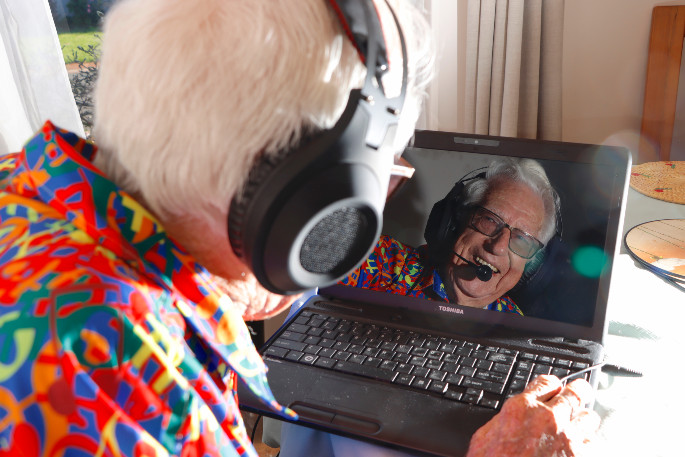 The self-professed music man has one last show in him and it's really only stairs getting in his way.
Brian Cotter has been an announcer for Village Radio every Saturday for the last three years and he'd still be doing it if it weren't for those "blasted stairs".
The 90-year-old suffered complications during recent eye surgery and lost sight in one eye which has affected his balance making the 'typical old English' stairs to the station almost insurmountable.
But Brian will take on the stairs one last time on Saturday for his Fourth of July 'All American Show', spoken in his smooth radio voice with an American twang for effect.
"I'll be struggling probably to get up the stairs on Saturday. So I'll make it my last hoorah."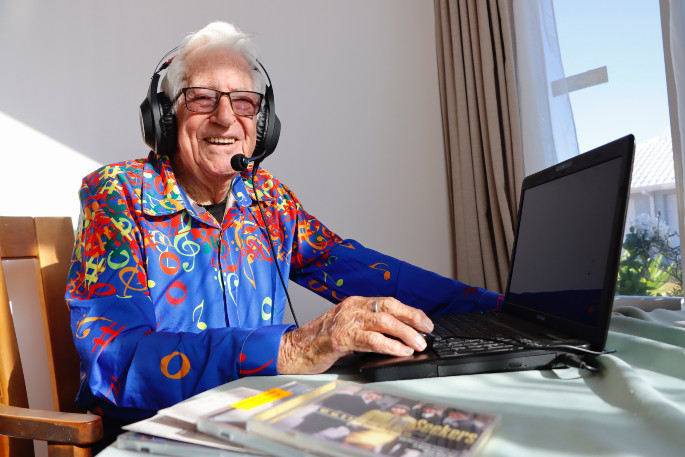 Radio has always been a part of Brian's life. As a teenager in Te Poi he'd listen to baseball games broadcast from the United States for troupes in the Pacific every Sunday night.
"KWRD Radio, the armed forces radio station beaming out to you good old boys in the Pacific," he recites with alacrity.
He also prides himself on being the second official voice on the second private radio station in New Zealand.
On November 2, 1971, at 5.03am Brian was introduced by broadcasting legend Bob Leahy on Radio Waikato's first transmission.
"I enjoy radio as a medium. You've only got one sense really, the ears.
"So something goes in here," Brian says pointing to his left ear. "Particularly with commercials, in that if you're doing an advertisement, you've got to create a picture in the mind before it goes out the other ear," he finishes as he points to his right ear.
During lockdown, the nonagenarian kept Village Radio alive at his home in Bayswater Retirement Village by creating playlists and blasting them out his window.
"We had a lot of people walking around. You could see them coming within ear shot of the music and they'd start dancing."
When lockdown was announced and those over 70 were advised to stay home, Village Radio stopped broadcasting because 20 of the 25 volunteers are in that age bracket.
Another reason for Brian's departure from Village Radio is the move to Napier to be closer to family.
He is looking forward to going back having lived there for 15 years until 1989 and being closer to two of his daughters.
"Leaving is going to be a wrench there's no doubt about that, but I will be going to family."
He'll miss his Village Radio family, as he calls them, but he has plans to entertain the folks at his new retirement digs with another self-made station.
Brian may even hit up the local Napier station for a two-hour slot. For a man with a voice made for radio it would be a shame to give it up.
The final show runs from 8am till 1pm today.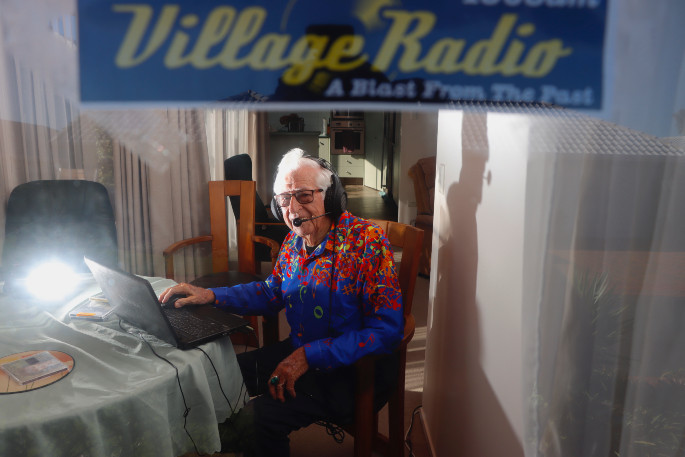 More on SunLive...