Minding her own beeswax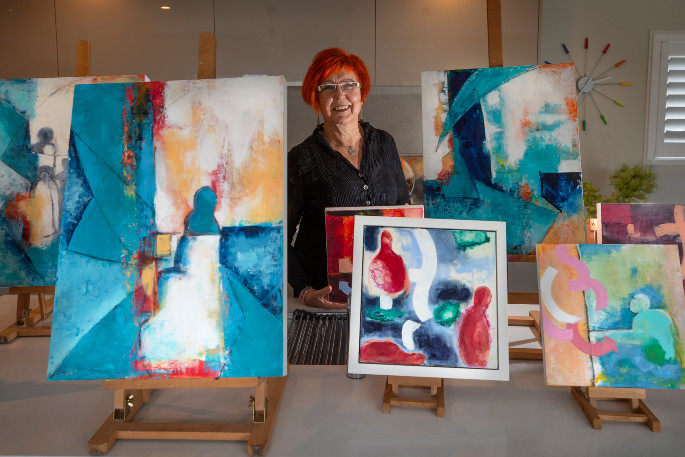 Sue MacDougall is sending a strong message about the importance of standing alone in her upcoming exhibition.
The Tauranga artist's series of 17 of works came to life amid lockdown, a time she spent reflecting on what it means to be alone.
Her solo exhibition is set to open at The Incubator Gallery today and will run until July 26.
"Even if we have got a partner or are part of a family – we all have to stand by ourselves in some way," says Sue.
"And when we were in lockdown I just really absorbed myself in these sort of thoughts."
Sue's works are created using a mixture of beeswax and natural resin mixed with oil paint, a process called encaustic painting.
She discovered this method years ago when living in Greece and is particularly passionate about "opening people's eyes" to art mediums outside of acrylic and oil painting.
This series of works includes many faceless figurines in a range of bold colours. Sue says the colour range changed halfway through lockdown as her mood developed.
"I want people to see how versatile this medium is and I want them to get a feeling of what my soul is saying."
Sue, who spent lockdown in a bubble by herself, says she loved every minute of it.
"I loved my bubble. I wish we had lockdown every year – it gives you a chance to reflect on what you are doing, where you are going and how you have been."
She hopes works a part of the 'Standing Alone' exhibition will encourage people to be content with their own company.
The exhibition will run from July 3-26 at The Incubator Gallery in the Tauranga Historic Village.
Entry is free. It will be open Weekdays from 9-5 and Saturdays from 10-2.
Sue will be present at the exhibition each Saturday.
More on SunLive...