Auto extravaganza fundraises for ambulances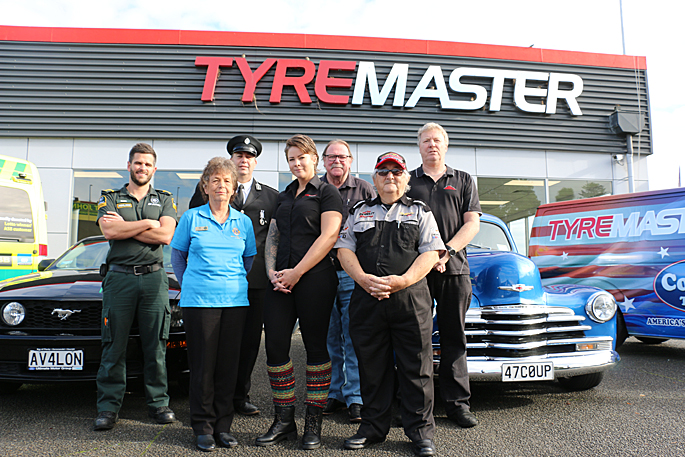 After St John's annual appeal was cancelled because of COVID-19, the service has received a much needed funding boost from a bunch of car enthusiasts.
Although the Tauranga Auto Extravaganza was held in February, the funds have recently been presented to the charity and the $8200 couldn't come at better time.
"We're looking at a large hole in our funding, so this sort of money is greatly received," says St John district youth manager Vaughn Coy.
Vaughn says the emergency ambulance service and community health services rely heavily on donations.
Community health services include the youth division, health shuttles, caring callers and friends of the emergency department.
"The community health side of things benefits greatly from these sort of donations."
The money raised will also stay local to support the Bay of Plenty.
The auto extravaganza is the brain child of Neville McKay and Keith Sawyer because they're both petrol heads and wanted to help St John.
Neville says everyone in New Zealand needs St John at some stage or knows someone that has used the service.
Keith's daughter is also a St John cadet, so he has seen first-hand how hard it can be for the organisation to get funding.
"I see what they have to do to be able to try and survive and for St John to get funding and how much of a struggle it is."
The event was run in conjunction with the Welcome Bay Lions Club and Donald Prentice of the club has a granddaughter in the St John cadets as well so the connection to the charity is very personal.
Tyre Master and Complete traffic Services were major sponsors of the event.
Tyre Master owner Matt Nelson says he got involved because he wants to help St John but also likes that the event is held in downtown Tauranga.
"I like the idea of bringing events to downtown, bringing people into the CBD, probably more now than ever."
Car enthusiasts brought their pride and joy to display at the show on The Strand and it didn't matter what make, model or type of vehicle it was.
Neville says the event will now be an annual occurrence and there are plans to make it bigger and better next year.
They are looking at adding jet skis and boats which will mean they need to change their mantra of anything with wheels and a motor is welcome.
More on SunLive...