Tentative plans for Fergusson Park improvements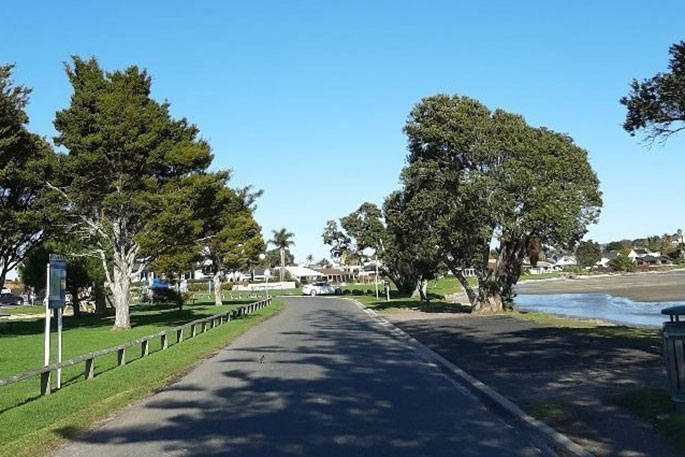 Tauranga City Council says they have a number of improvements tentatively planned for Fergusson Park.
SunLive approached the council this morning to see if there were improvements plans in the pipeline following the launch of an online petition.
Kit Marshall has launched a petition in a bid to see improvements to shared pathway facilities at the park.
"Currently all pedestrians and cyclists share the road with vehicles, on a roadway that is only big enough for one car."
Kit says if they don't share the road, people are forced to walk/cycle on the grass, which is not always possible for young children or those who need wheel chair/walker accessibility.
Council says there are plans for the area, but they are tentative at this stage.
Each of these improvements is tentative, because they will be subject to a community engagement process, says Tauranga City Council, Manager Spaces and Places spokesperson Mark Smith.
"This means we'll get the community's feedback on the proposed improvements before any final decisions are made, so that we can gauge the level of support for the projects involved.
"The priority given to the proposed projects could also be subject to change, based on the community's feedback."
Mark says if there is strong support for an acceleration of the cycle and walking pathway project, that could be considered and incorporated in future annual plans.
An outline of the proposed projects is given below:
| | | |
| --- | --- | --- |
| Look at potential park improvements | Engage with the community | 2021/22 |
| If supported by the community we may improve the playground | Expand existing playground (Beach Rd end) | 2022/23 |
| If supported by the community we may upgrade the boat ramp | Consenting & construct boat ramp upgrade and earth mounding | 2023/24 |
| Construct new public toilet - Fergusson Park | Install a new toilet block next to the playground at the Beach Road entrance to the park | 2023/24 |
| If supported by the community we may introduce walk/cycle way plus seating and parking | Walk/cycleway, seating, grass cell parking | 2024/25 |
More on SunLive...