Petition to improve Fergusson Park pathway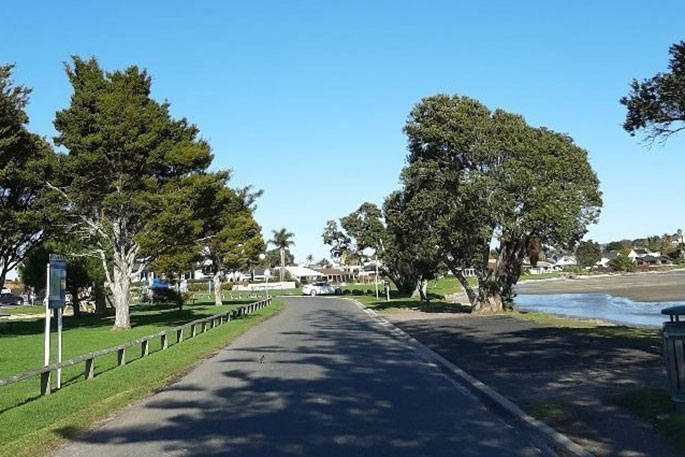 An online petition is being launched for improvements to shared pathway facilities at Fergusson Park.
Petition organiser Kit Marshall says from the beginning of Fergusson Park, from the Tilby Rd entrance, right around the perimeter of Fergusson Park, there is a very narrow road with no safe pathway for pedestrians, cyclists and those with mobility issues.
"Currently all pedestrians and cyclists share the road with vehicles, on a roadway that is only big enough for one car."
Kit says if they don't share the road, people are forced to walk/cycle on the grass, which is not always possible for young children or those who need wheel chair/walker accessibility.
"The problem is especially concerning when there are sporting events on at the park, which is almost every weekend, but is prevalent at all times.
"The park is hugely popular with young families, and I myself take my young kids there all the time.
"I constantly see young children on bikes and in prams sharing skinny roads with hordes of cars, and it scares me, as more often than not the cars are exceeding the 10km speed limit and when forced to pass each other, leave no room for the pedestrians/cyclists."
Kit says there are excellent shared pathway facilities from Kulim Park all the way to Fergusson Park, but then it stops suddenly at the Beach Rd end of Fergusson Park.
"There needs to be an adequate shared pathway around the perimeter of Fergusson Park, for pedestrians, cyclists and people with mobility issues to safely get around the park.
"Please help action this by signing the petition, something needs to be done before an incident occurs, rather than after the fact which is sadly quite often the case."
People are able to sign the petition here.
SunLive has contacted Tauranga City Council to see if there are plans for improvements at Fergusson Park. Read more here.
More on SunLive...