STEMFest wins event excellence in community awards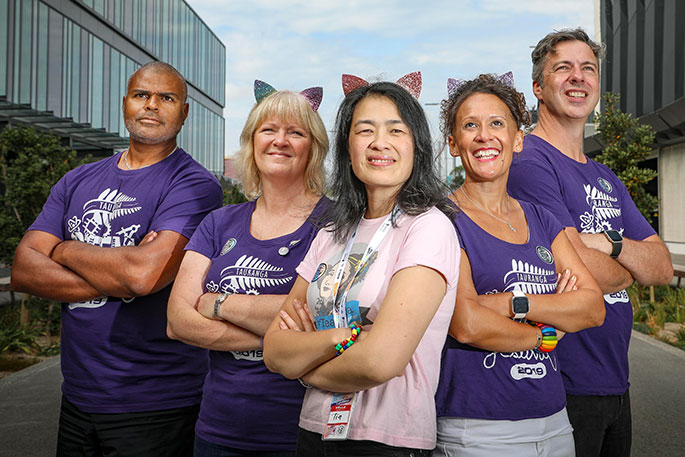 Tauranga STEM Festival (STEMFest) has been announced as the winner of the Event Excellence Award in the TECT Community Awards.
The first event of its kind to be held in New Zealand, STEMFest attracted 3500 visitors who had the chance to explore over 40 exhibits.
From extracting DNA to learning how to code, children and adults alike enjoyed a full day of exciting experiments and hands-on learning.
STEMFest founder and project lead Tia Lush says the team are honoured to win the award.
"We are thrilled to be announced as the winner in the Event Excellence category – it is a great recognition of the amazing work of our team and volunteers put in to create a world-class experience for thousands of young people and their families.
"With well over 10,000 hours of volunteer time involved, our event would not have been the huge success that it was without our community's support, and we thank our funders, sponsors and collaborators for helping make it happen.
"This year STEM Wana intends to provide an exciting alternative "re-imagining" of STEMFest with a programme of Conversations in STEM and a STEM Curiosity Day, culminating in an ambitious and unique STEM Explorer Trail and STEM HQ in the heart of Tauranga's CBD in October through to December 2020."
TECT Community Awards judge Allison Stewart says the event stood out thanks to its innovation, creativity, and collaboration.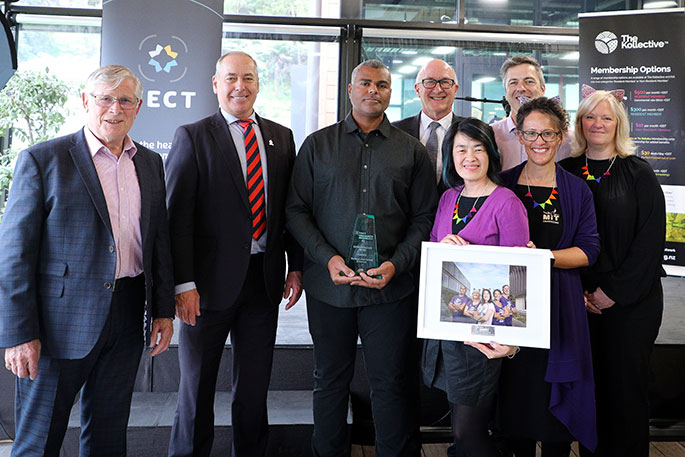 STEMFest team receiving the award from the region's mayors. Supplied image.
"There were so many incredible events in the list of nominees, selecting the finalists was a difficult task in itself. We commend all nominees and finalists and thank them for the contribution they make to our community.
"What stood out for us about STEMFest was the innovation and creativity that went into creating so many interactive exhibits. Engaging thousands of young people and sparking that lifelong interest in STEM – it was an incredible accomplishment.
"The level of collaboration that went into this event is also noteworthy – from industry leaders like Beca and Comvita, to education providers like House of Science and the University of Waikato, these partnerships truly took the event to the next level."
The other finalists recognised in the Event Excellence category were Katikati Festival of Cultures, Pasifika in the Bay Festival, Tauranga Fringe Village Festival, and Tarnished Frocks and Divas.
To learn more and to view the Awards schedule, visit www.tect.org.nz/community-awards.
More on SunLive...