LIVE: Day 2 of no new COVID-19 cases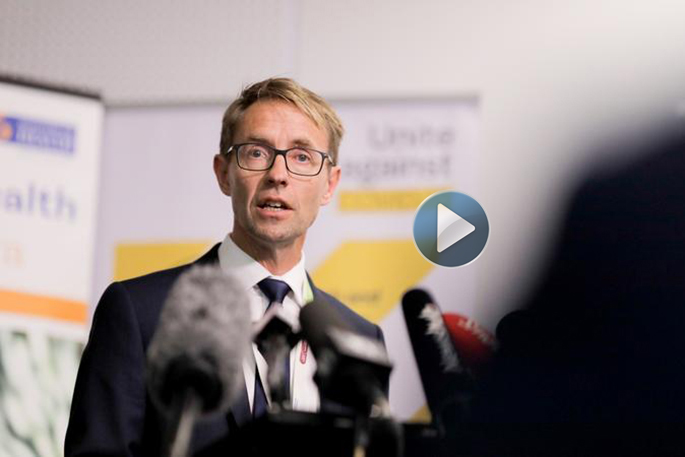 UPDATE: There are no new cases of COVID-19 to report in New Zealand. The second day this week of zero cases.
Director-General of Health Dr Ashley Bloomfield says there remains 22 active cases, all of who were in managed isolation.
He says the new cases are people returning back from overseas.
"There is one case that remains in hospital. This person is in a stable condition in Auckland City Hospital in a ward.
"The total number of cases is 1178. This is the number reported to the WHO each day."
Ashley says there are no cases of community transmission.
Yesterday, laboratories carried out 4530 tests.
"We have no surpassed 400,000 tests, with the total no being 402,000 tests done since testing started in February."
EARLIER:
The Director-General of Health, Dr Ashley Bloomfield is expected to provide an update to the media about the latest on the COVID-19 situation in New Zealand.
He is scheduled to go live from 1pm.
SunLive will be providing updates throughout the afternoon if you are not able to tune into the livestrea,
What we know so far
On Tuesday, there were no new cases of COVID-19 to report.
This meant the number of active cases in New Zealand remained at 22.
All active cases have recently returned from overseas and are in managed isolation facilities, says a statement from the Ministry of Health.
"There have been no cases of community transmission.  
"One person remains in Auckland City Hospital in a stable condition on a ward. 
"Our total number of confirmed cases of COVID-19 remains at 1,178, which is the number we report to the World Health Organization."
Yesterday, laboratories completed 1960 tests, bringing the total number of tests completed to date to 397,470.
"This includes testing at managed isolation facilities and community-based testing across the country."
The seven day rolling daily test average is 6950. 
More on SunLive...