Muller hits out at NZ border issue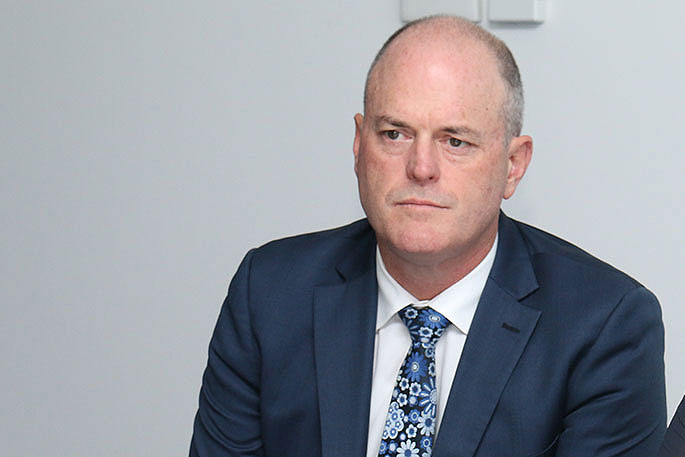 Bay of Plenty MP and Opposition leader Todd Muller is calling on the Prime Minister to "stop misrepresenting the border issue".
He wants the country's leader to tell New Zealanders what her strategy is to protect the economy long-term.
On Monday, Jacinda Ardern reminded people that there is no evidence of community transmission of COVID-19 in the community.
Her comments following a review into managed isolation in New Zealand.
The review found the managed isolation and quarantine system to be under "extreme stress" and unable to respond to the increasing demands being placed on it as more New Zealanders returned home.
"Here we are at the bottom of the world as this pandemic is surging -10 million cases ... the reason we are seeing these extra cases at our border is because the pandemic is growing not slowing, and New Zealand has been on a different trajectory to the rest of the world," the PM told RNZ's Morning Report.
"What you are asking is, is it possible to keep it that way? That is what we are putting all of our effort into... it is a very difficult task though."
She says New Zealanders should have confidence in the government's response because it had "adjusted our settings every step of the way based on what we've learnt, based on what we know is working and based on what needs to be done. So while there is no playbook, we have been very agile".
Muller has released a statement this morning calling the government's management of New Zealand's quarantine procedures "clumsy and incompetent".
He believes the way the Government has handled the quarantine procedures means it's impossible for New Zealand's border to open tomorrow, next week or even next month.
"That simply would not be safe.
"However, New Zealanders also need to know how and when the border will progressively be reopened, because not doing that is untenable," says Muller.
"New Zealanders deserve the highest standards to protect them from getting Covid-19, both at the border and when it comes to tracking and tracing in the event of cases in the community.
"We need to know when those standards will be in place so that New Zealanders have confidence to progressively and safely open the border and grow the economy.
"Locking down what's left of the economy and waiting for a vaccine isn't an option."
Ardern says the government is working as rapidly as possible to fix managed isolation, but says the basic elements of the system needed to be dealt with before provisions first.
More on SunLive...