Tauranga social service demand doubles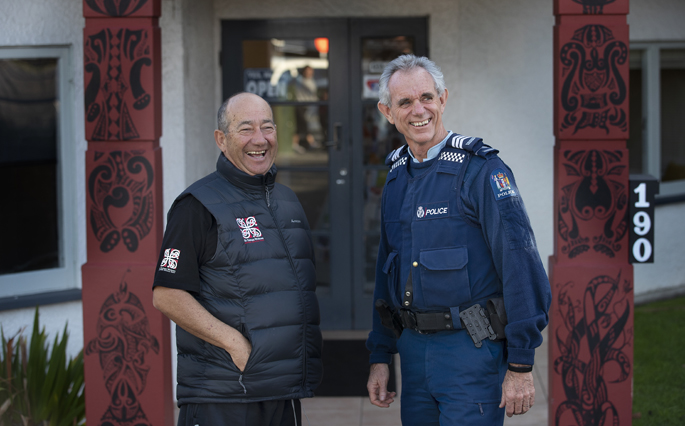 Tommy Kapai Wilson is on a mission to connect community members with homeless families through the 'Awhi Up' programme.
The new initiative is aiming to help 200 of Tauranga's most vulnerable families but it needs support from people who can give the gift of time.
Tommy - Te Tuinga Whanau chief imagination officer - says they need help from people who can walk alongside clients and ease the pressure of their day-to-day life.
"Most of these people struggle with having to deal with bureaucracy. It's stressful enough having nowhere to live and having very little money. It can be even harder when you have to apply for Winz (Work and Income) relief and food parcels," says Tommy.
"Having someone to walk alongside you can make all the difference in these situations."
Volunteers can help by taking clients to Work and Income meetings, provide them with a postal address, help them fill out forms and even take them on the odd fish and chip picnic.
"We want people that have got time to take the kids to soccer practise and get the parents to Winz to fill out an application.
"This is what we spend so much of our time doing, yet we are also on the frontline dealing with trauma every day," says Tommy.
The demand for Te Tuinga Whanau's service doubled over lockdown, with the social service provider now caring for about 200 families.
Tommy says that is how the idea for Awhi Up was born.
Staff members are run off their feet, and some have found themselves working up to 40 days in a row, he says.
He is now calling on people to support the initiative, so staff can put their time and resources into completing "social surgery".
"If we don't have to worry about the small day-to-day stuff, then we can start helping people on a deeper level.
"Time is a precious commodity, and that's what we don't have enough of right now.
"We need community kingpins to walk alongside these families and help alleviate the challenges associated with homelessness in Tauranga."
Te Tuinga Whanau trustee Beth Bowden says this initiative is for people who want to make a difference in Tauranga, but don't know where to start.
"I got lucky – I stumbled into this organisation years ago. But there are so many people like me with ardent desire to do something and have no idea how to do it."
Volunteers will need to be kind, patient and confident to make a difference, she says.
Te Tuinga Whanau Support Services Trust provides free mentoring, advice, advocacy, transitional housing and short and long-term support.
If you would like to get involved with the Awhi Up programme, contact tommy@ttw.org.nz
More on SunLive...