Matariki Workshops at The Incubator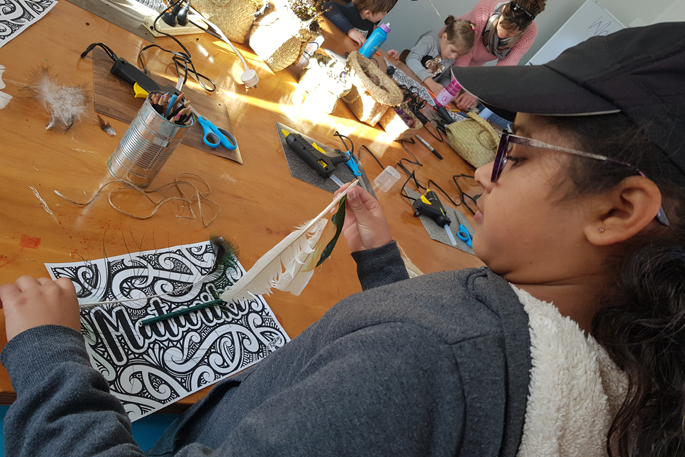 Floral art, weaving, carving, drawing, making poi and exploring plant-based recipes are just some of the topics being covered in Matariki-themed workshops at The Incubator during late June and July.
Teiaro Taikato will be running an online plant-based kai workshop for adults and children, highlighting recipes that are healthy and affordable for families.
There will also be an opportunity for family fun, participating in brain and coordination skill activities.
For those who like making jewellery, Kalena Egan will teach participants to design and create their own floral necklace or bangle. She will also run a school children's workshop using natural resources from the environment to create dried floral art.
Mike Matchitt will demonstrate for primary through to college students online how to use koru and kowhaiwhai patterns to develop Maori carving compositions. Beginners will be able to practise carving using soap.
There will also be a hip hop workshop with Jay Tihema, and in July a workshop learning to make poi and understanding the origin and songs related to poi will be run by Kathy Rawinia Murray.
More on SunLive...