Life as a seasonal worker stuck in NZ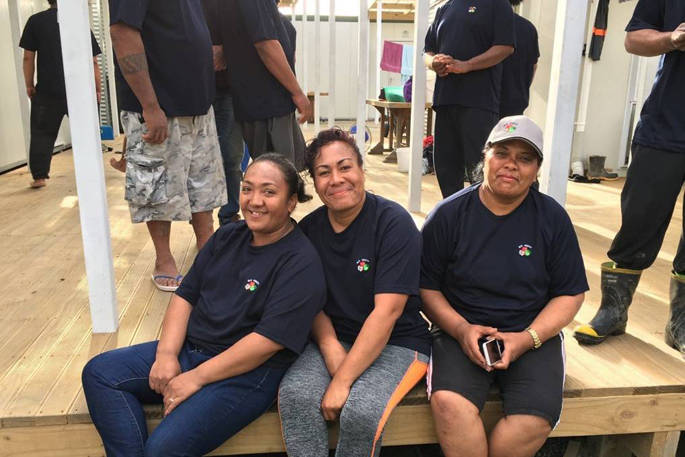 Suliana Kata was supposed to return home to Tonga at the end of May, but then Covid-19 tipped her world upside down.
She's one of thousands of recognised seasonal workers (RSE's) who have no choice but to remain in New Zealand until they can travel home to the islands.
Tonga's borders currently remain closed, but Kata has managed to secure work, for now.
"If I get the option to return to Tonga before then, there's uncertainty on whether I can return to New Zealand. No one is to know what will happen between now and then," she says.
As the harvest comes to an end in Hawke's Bay, Vesty managed to find her work at a kiwifruit orchard in the Bay of Plenty where Suliana has work until at least the end of September.
But what she would do and where she'd live until November is anyone's guess.
"I suppose I just have to take it as it comes, this is the first time I've been away from home for such a long time. I'm happy that I'm still working and earning money for my family."
Suliana's husband and three adult children remain home in Tonga, her fourth, a 22-year-old son, remains in New Zealand, working under the RSE scheme.
Feelings of other seasonal workers were mixed about not being able to return home, as Suliana said it depended on whether the workers had families or not.
Times are hard and money is tight for her family back home, as Suliana usually has work to return to in Tonga, but since Cyclone Harold, her home job no longer exists.
Suliana, her husband and daughters all worked at the Royal Sunset Resort, but since it was destroyed by the cyclone earlier this year, Suliana is left as the sole source of income for her family.
"I worked as a chef, but I don't have any work while they make repairs to the resort, so if I went home, I'd have nothing to do," she says.
"I do miss my family, but I speak to them most days and I've been letting them know what's going on whenever I get updated."
"They have no jobs, I am sending money for them for what they want."
Kata's employer Mark Vesty says seasonal workers were vital for the fruit industry and for the country.
"Harvesting is heavy work, it's not easy and it's not for everyone."
Mark says he felt responsible for finding the workers employment now that they weren't able to return back to Tonga.
"I've taken on the responsibility to look after the workers. I'm just taking each day as it comes at the moment, we're hoping they will be able to get back home, but I can't see it happening anytime soon as the borders remain shut."
"It's a very small island where they come from, and they've lost a huge amount. There's plenty of people at home they're concerned about, it's been a hard road for them."
More on SunLive...