Smiles prevail in anxious times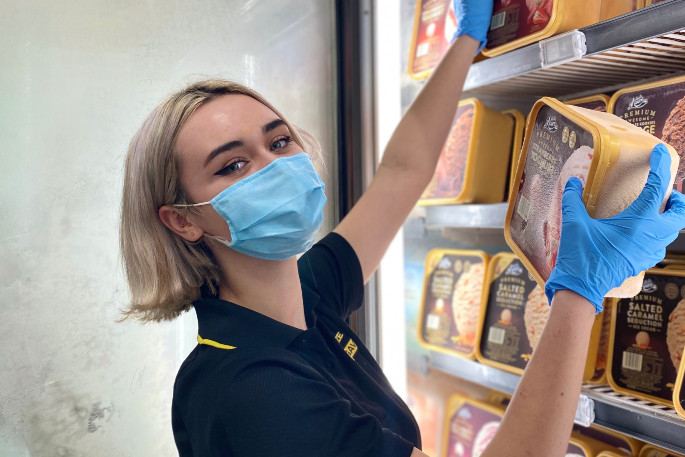 Charlize Krause is a Year 13 student from Papamoa College, who works part-time at Pak'nSave in Papamoa.
She continued to work through lockdown and got a first-hand look at how things were during that four-week period.
Read what she has to say below:
Within the past few months COVID-19's wrath swept worldwide, and mass feelings of uncertainty and fear followed.
As an essential worker in a grocery store, I was not immune to these feelings.
I often found myself worried if the new expectations of everyone would translate into frustration towards me and my coworkers.
Not frustration through anger, but the vulnerability of constantly changing rules. Kiwi culture is defined by our friendliness and community.
Being introduced to a new normal of hand sanitiser and store queues comes as a shock to our lifestyle of handshakes and barbecues.
Instead of being met with hostile transitions, my first shift back welcomed me with appreciative smiles.
It seems strange to say that a pandemic has made a community closer, but while the two-metre distance separated by paneling caused some trouble hearing each other, it also caused some of the best conversations with customers.
When your only conversation topic is staying at home, it brings new levels of relationships and you learn the importance of personal interactions when it's replaced with a Facetime or Zoom call.
COVID has changed a lot of things, but some for the better.
The aspects of our lives which once caused us to be staring at our phones as we order our daily flat white and put in earphones to avoid saying 'thank you' to the bus driver, has spread gratitude to minimum wage workers.
New Zealand's Google search histories may be filled with 'rules for Level 2/3/4', but we all still kept our hearts full with aroha.
So on behalf of all essential workers, thank you.
Thank you to those who kept their distance, those who shopped for other bubbles, and especially those who paid their gratitude in chocolate bars.
Every effort towards lockdown staff has not been ignored.
More on SunLive...