Family friendly Munro's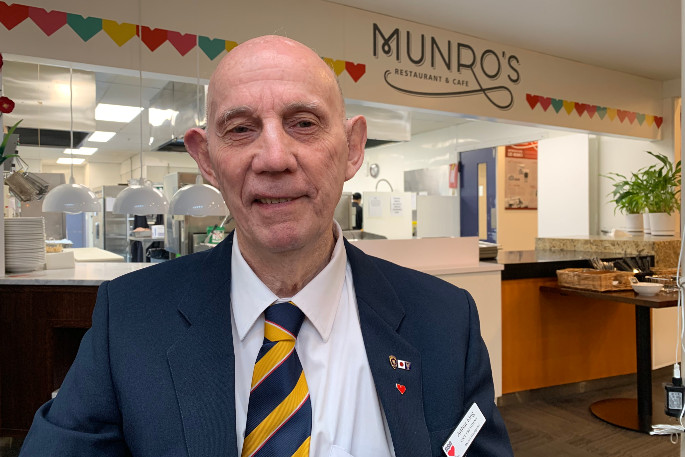 While sitting sipping a coffee at Munro's Restaurant and Café at Mount Maunganui I was reminded of the last time I'd been here, pre-lockdown, enjoying a roast dinner.
A friend had pulled me along to one of the country club's monthly events held in the adjoining hall where many joined in with the line dancing, which, on reflection, seems a perfectly appropriate form of social distance dancing.
The friendliness in the restaurant and bar also make it one of the most enjoyable social places to be at the Mount.
Arthur King, vice president of the Mount Maunganui RSA joined me and we got chatting about how the club is adapting to this COVID-19 world. The restaurant, café, bar and other facilities there are all administered by the RSA.
"The perception has been that the RSA is old men sitting around drinking beer talking about the war," says Arthur. "But that's long gone."
Reflecting a refreshing change, the club named the restaurant and café after Les Munro who was the last surviving pilot of the 1943 Dambuster Raid during World War Two. Les passed away about four years ago but was proud to give his name to the restaurant.
Families and groups have joined, taking up the opportunity to eat somewhere well suited to children as well as older people.
"The last few years, the AIMS Games have had about 300 students eating here every night," says Arthur. "But there's no AIMS Games this year. And no Anzac. No Easter. Normally at Easter there are big functions going on here.
"People are pretty nervous about coming back into the club until they're 100 per cent certain that this virus is going to be under control."
Despite uncertainty, numbers are quietly picking up, with Munro's featuring their $10 roast meals and encouraging people to return. They can cater for private functions and their Gallipoli Room can take up to 50 people. The restaurant itself will hold 130.
For those who love singing, there is karaoke on Saturday nights. On Sundays, a band plays in the afternoons, and the Country Club is held there on the last Sunday of each month. There's also an exercise group, movies, snooker, darts, dancing, and chess.
"It is a club that is open to everybody," says Arthur.
They recently introduced Kids Club for a one-off joining payment of $5.
"Were hopeful it will draw in kids on a Saturday afternoon, and encourage families to come in and join."
Arthur says the club is open to all suggestions for use of the facilities.
"We want to encourage people to come, join us and see what we have to offer."
Munro's Restaurant and Café is open every day from 11am – 2pm and then from 5.30pm onwards.
More on SunLive...