Tornado rips through Papamoa causing mayhem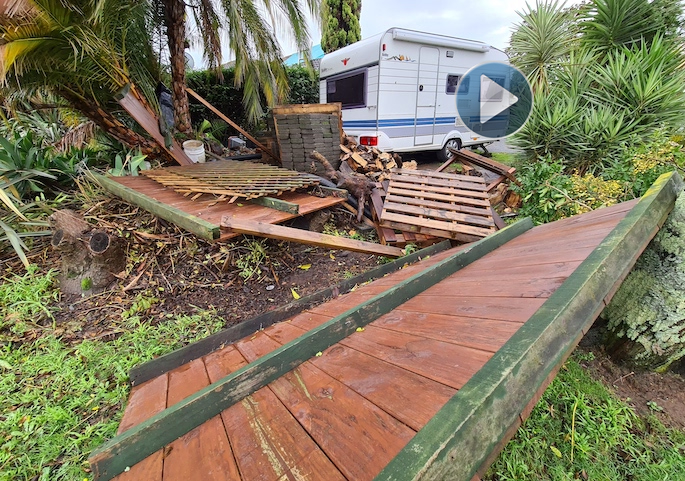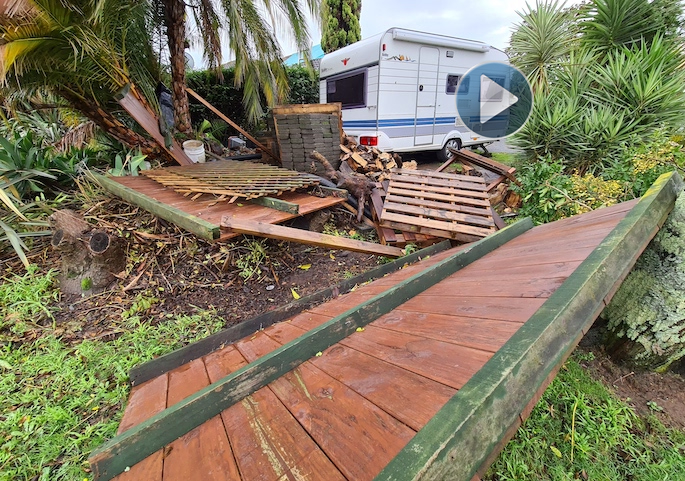 Click the image above to watch the video
A tornado has ripped through Papamoa this morning sending roof tiles, trampolines, and road work signs flying and bringing down fences.
"It's mayhem!" says one Papamoa resident.
Road work signs have toppled over, and roof tiles, gutters and satellite dishes have come off houses. Trampolines have flown through the air into fences.
Maria Moore went out to help clear the debris from Domain Rd, and says she experienced "rattling like the house windows were going to burst in" as the tornado struck.
"The next minute this thing came over, it was so noisy, we didn't know what's going on, we thought it might have been a strong wind hitting the house," says Maria.
"There's fences down, there's trampolines down, we've coned off the large traffic sign which got knocked over."
"We've pulled off all the signage debris off the road, took my surf ski from the neighbour's driveway, and lifted up all the fences. All the neighbours have been out and had a koreru about it."
Fire emergency officers are helping to put tiles back on houses, and check for damage.
Follow SunLive LIVE as our reporter at the scene sends through photos and videos as the storm continues.
At the scene? Phone 0800 SUNLIVE or email newsroom@thesun.co.nz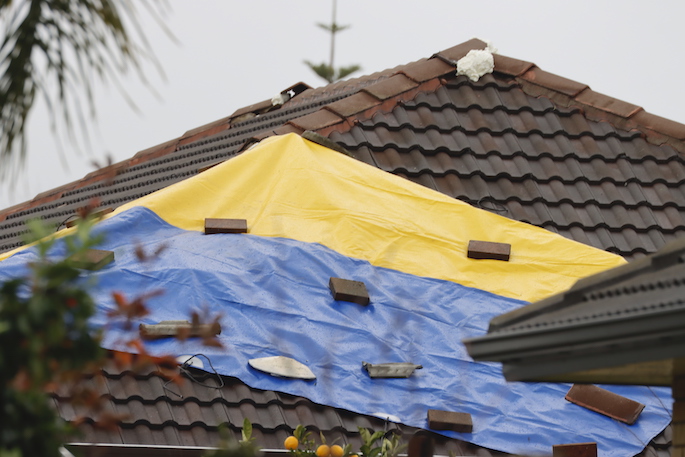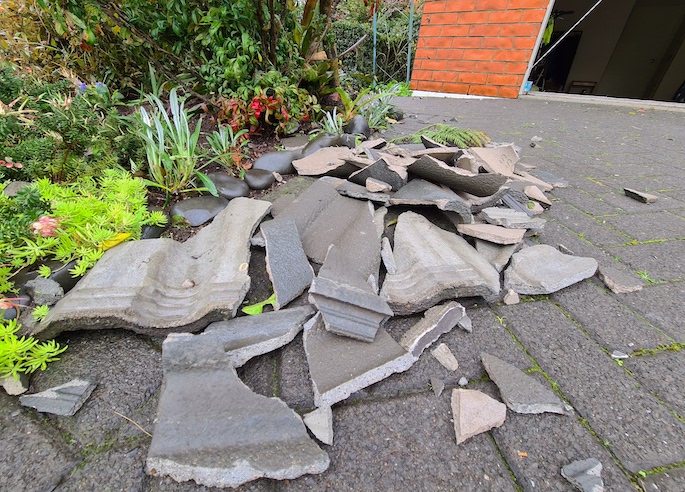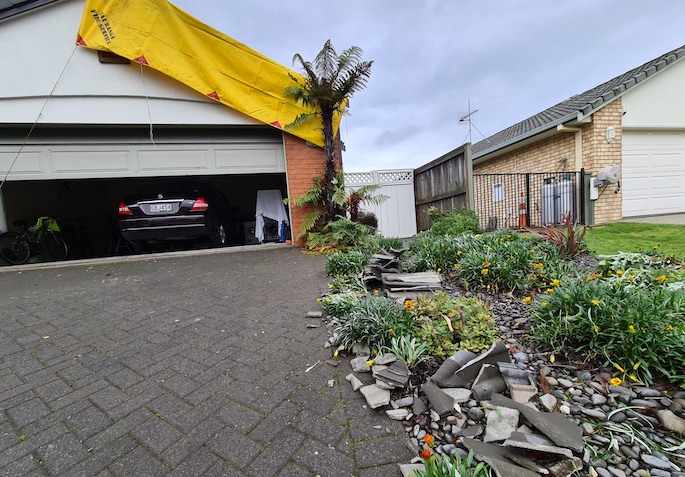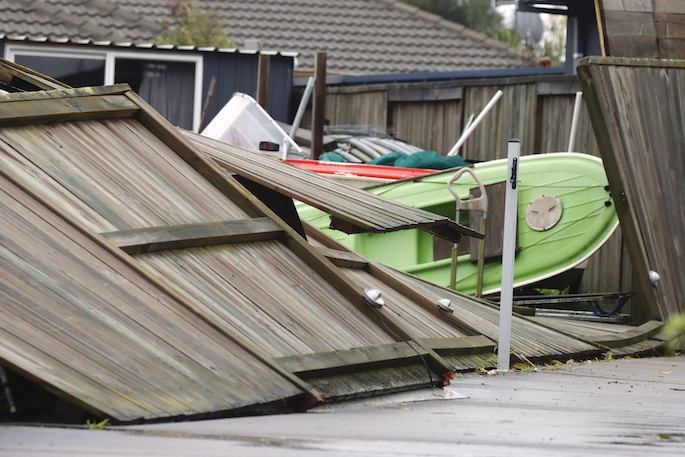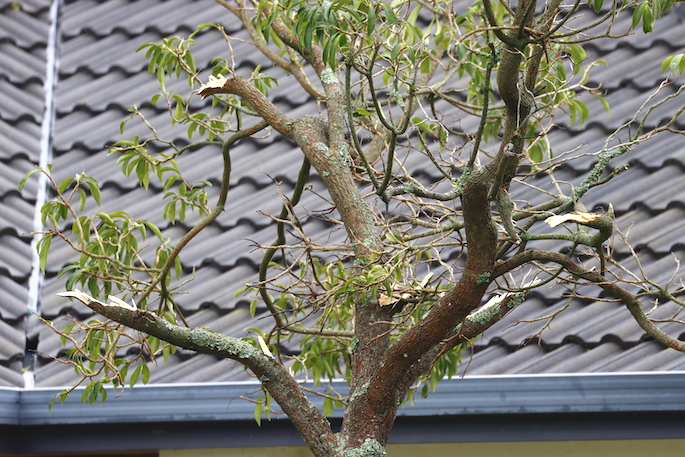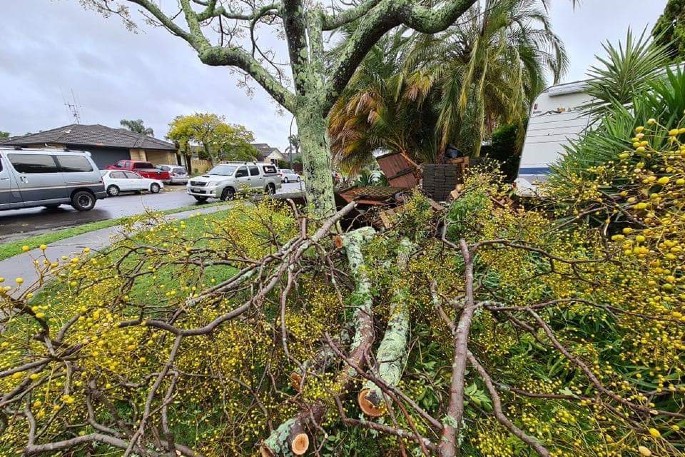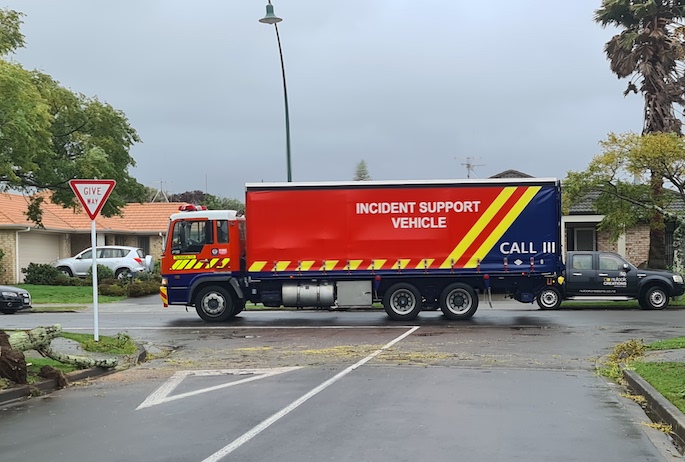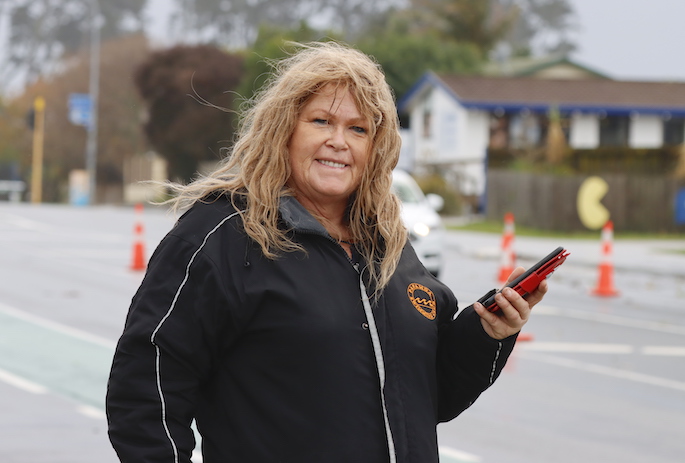 Maria Moore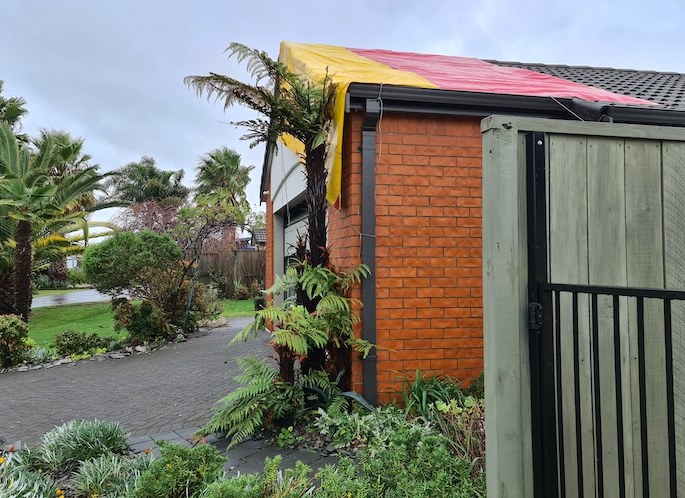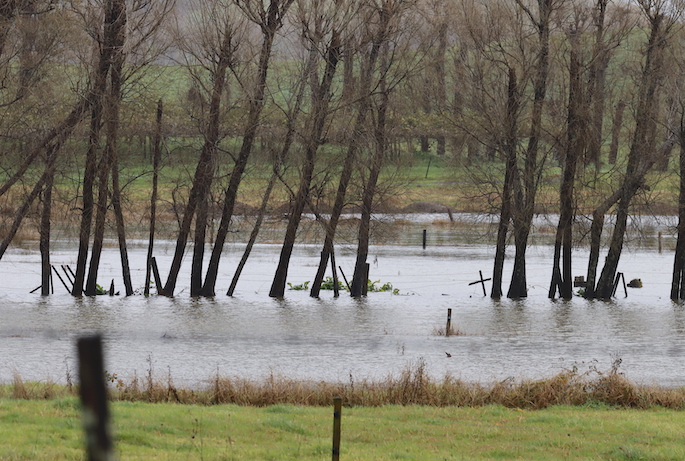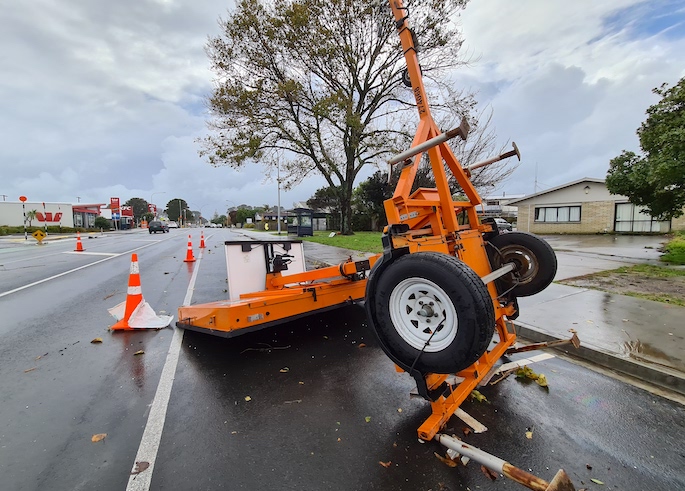 The large road sign that was knocked over by the tornado in Papamoa on Saturday morning.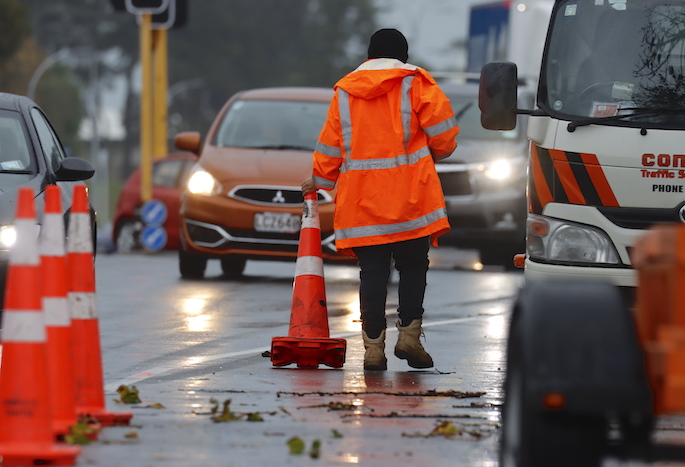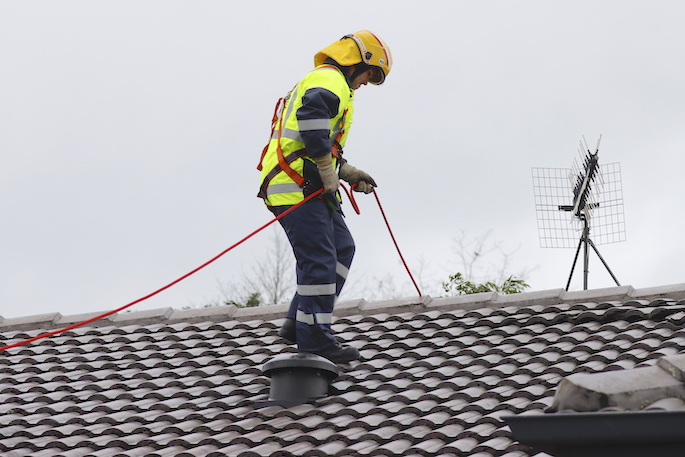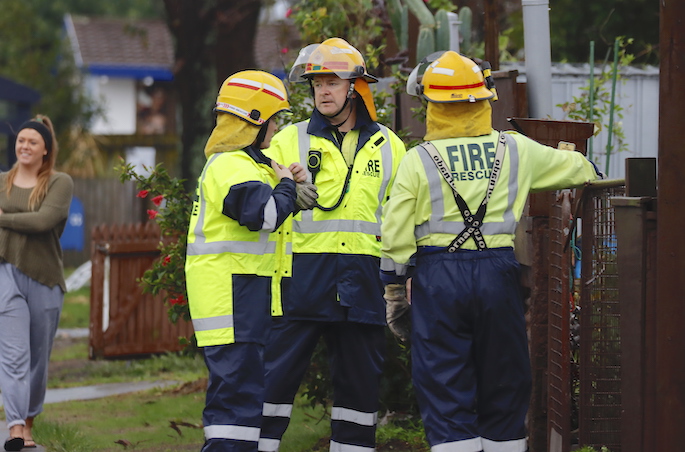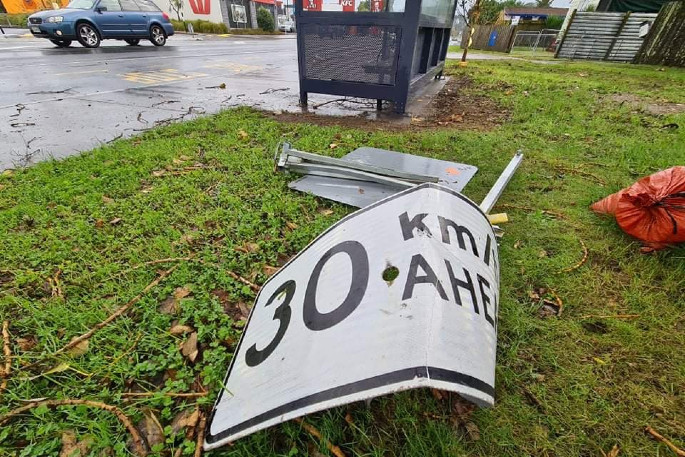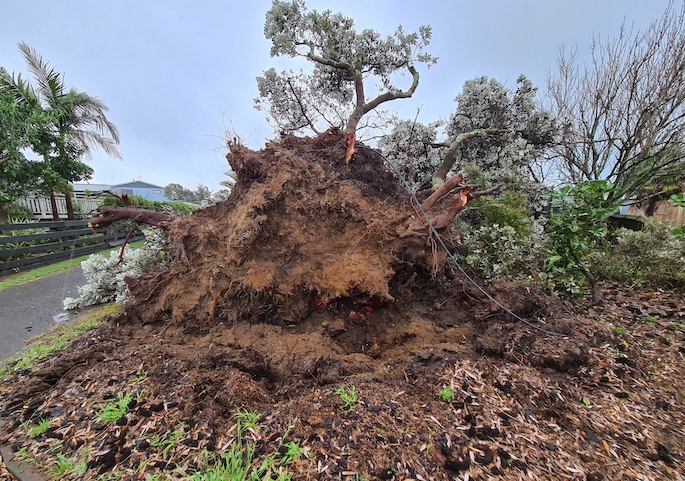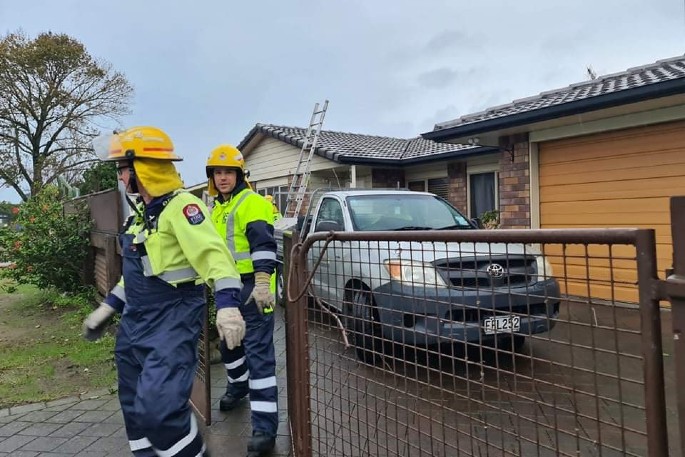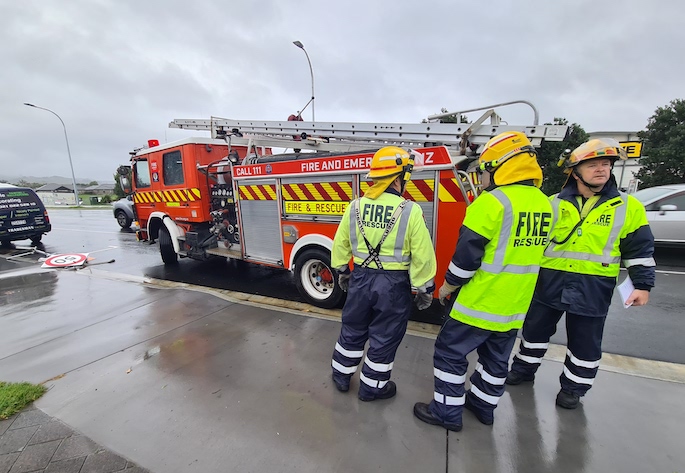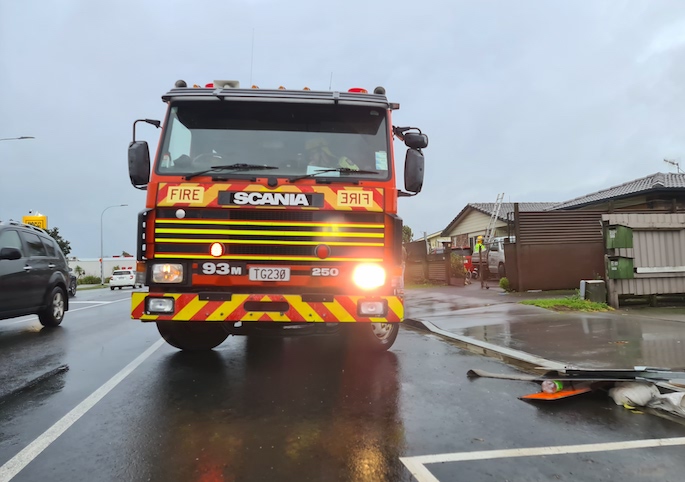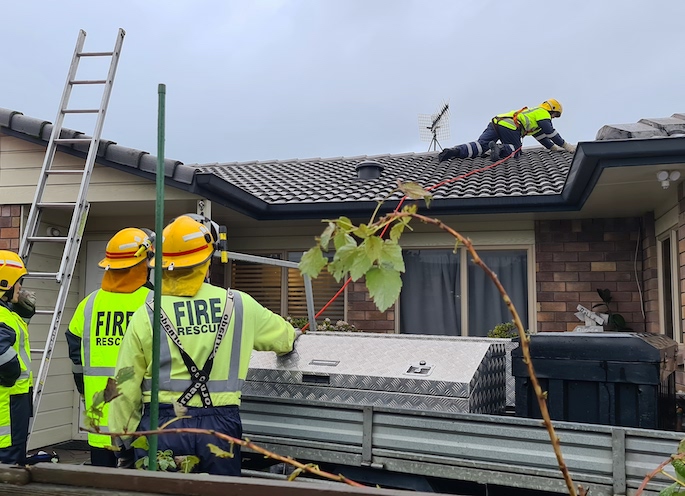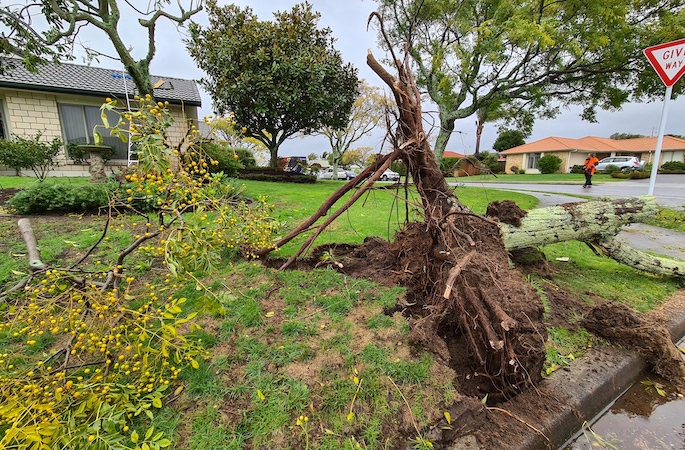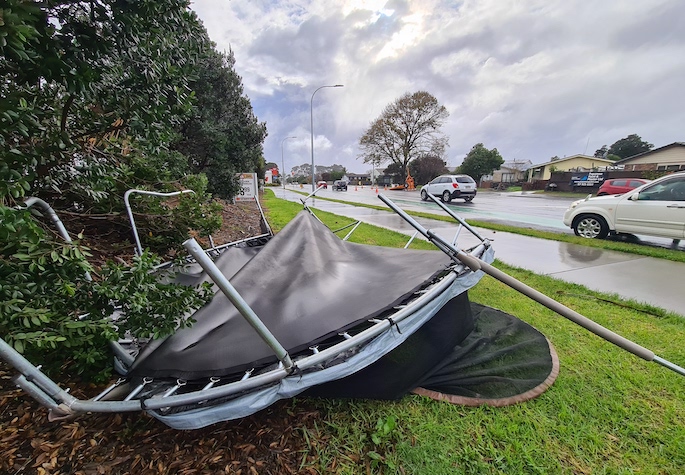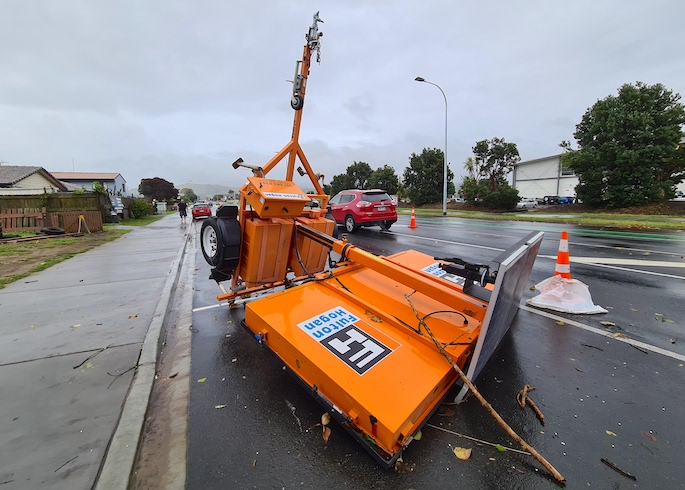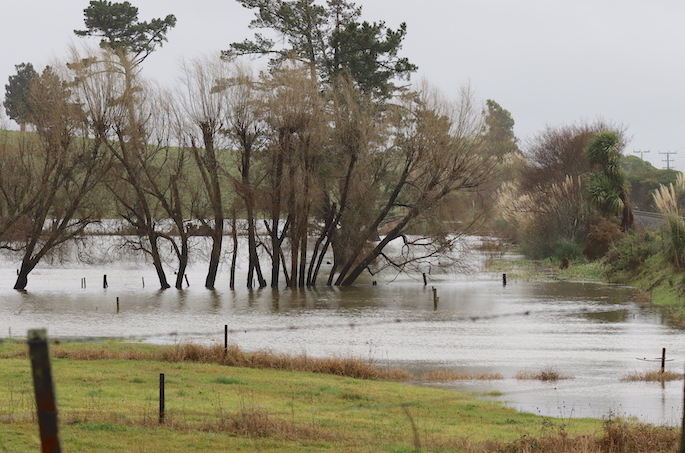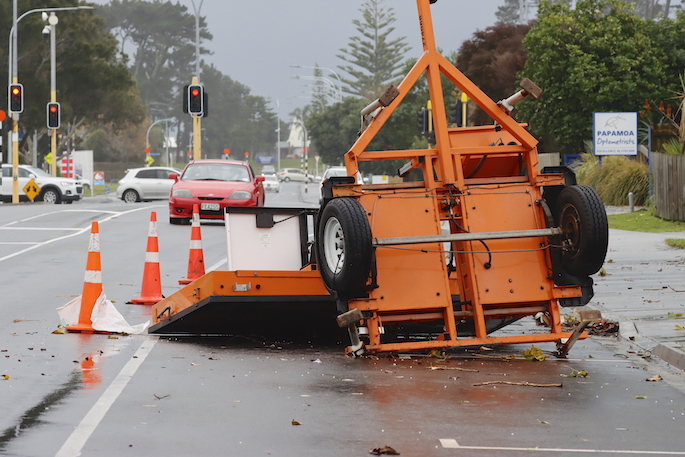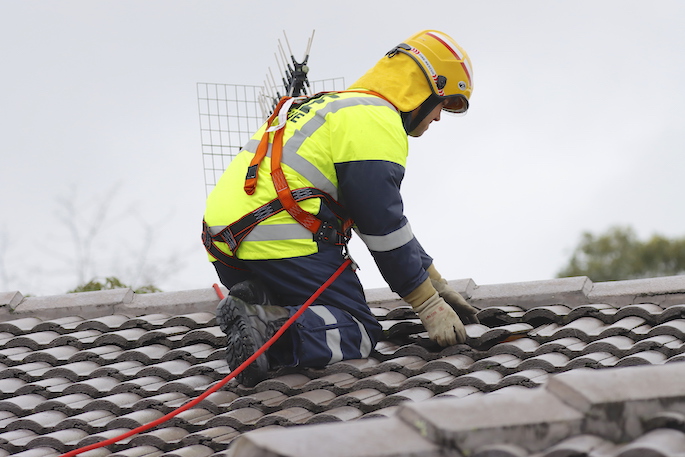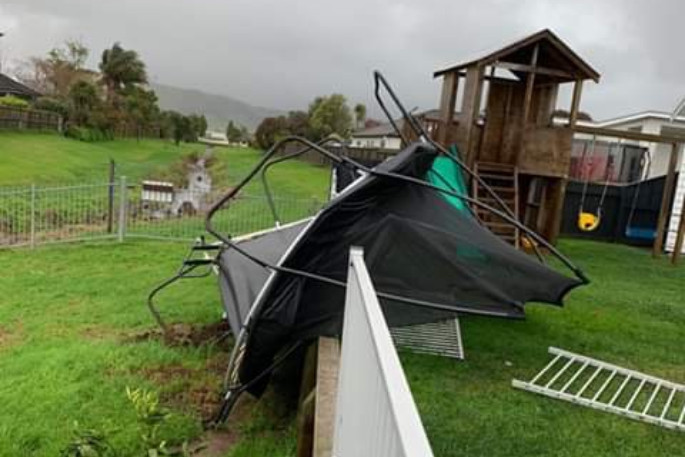 Photo: Jonelle Gibson
More on SunLive...