Teacher training enrolments stall amid shortages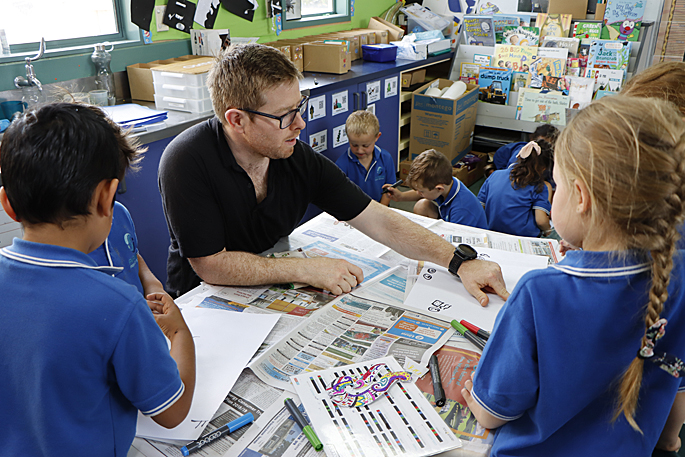 Enrolment figures show the number of new students training to be school teachers has been falling despite ongoing shortages and good pay settlements last year.
Education Ministry figures showed the number of new enrolments in primary and secondary teaching courses fell by 75 students last year and numbers reported to RNZ by universities indicated there could be another fall for primary and a slight recovery for secondary.
Seven universities and the secondary teacher-training organisation, Teach First, provided figures. Between them, they reported 28 more secondary teaching trainees than at the same time last year and 60 fewer new primary teaching students. The organisations trained the majority of school teachers and it was not clear how intakes for courses starting in July might affect the figures.
Massey, Auckland and Victoria reported fewer new primary teaching students, while Teach First, AUT and Massey reported fewer secondary teaching students. Canterbury and Waikato reported increases in both groups of students.
Secondary schools are facing worsening teacher shortages and Secondary Principals Association president Deidre Shea says they were hoping for a lot more enrolments this year.
"We would have hoped that the work done in terms of the collective agreement and the fact that there's been a lot of work done to try and encourage people to consider teaching as a viable career, would have had more of an impact than it has had.
"Having said that, it looks like it's trended the right way from 2019 to 2020 and we would hope for a much greater increase in to 2021."
Deidre says schools needed more graduates from shortage subjects such as te reo Māori, maths and science.
The chair of the Council of Deans of Education, Letitia Fickel from the University of Canterbury, says it appears the pay rises teacher unions won last year would not affect enrolments until next year.
"The dip last year was probably waiting to see how teaching came through the contract negotiations. "This year has been an increase. I can only speak for the University of Canterbury, but the inquiries we're currently having for next year... we're seeing quite significant interest."
Letitia says it is likely the pandemic-driven recession would also prompt a lot more applications.
"Globally and historically when there are recessions, whatever the cause of them, people look to the kinds of professions that seem more stable - police, nursing, education."
However, she says education programmes could not simply enrol more students. They needed to ensure they had sufficient placements in schools with experienced teachers to mentor their students, and they needed to enrol people with the right skills and aptitudes for teaching.
The pro vice-chancellor of education at the University of Waikato, Don Klinger, says it experienced a slight increase in enrolments in its school teaching programmes this year, but it was still difficult to attract secondary teachers with degrees in the sciences and maths and the numbers were not enough to match the number of vacancies in schools.
"We're definitely not meeting demand yet, especially in secondary."
Waikato had 162 new enrolments in secondary teaching programmes, and 347 in primary teaching. Both figures were about 30 students more than last year.
Don says the recent pay rise won by teachers had some impact on applications, but pay rates were not the main factor for people who wanted to teach.
"It's not usually driven by wage nearly as much as public perception of it is something that people value and trust."
He says the Education Ministry has asked schools of education to increase their enrolments by 15-25 per cent.
"We have the room, it's just we've got to attract the people that want to come into the profession."
Don says the university was trying to find new partnerships with schools so it could increase the number of applications.
He says the university was already getting applications and expressions of interest in next year's intake.
The Education Ministry's deputy secretary early learning and student achievement, Ellen MacGregor-Reid, says it is encouraging more people, including school-leavers and career-changers, into teaching.
"Continuing to grow domestic enrolments in ITE [initial teacher education] is a priority, particularly in secondary as we estimate an increased demand for secondary teachers out to 2025.
"We have worked with the Tertiary Education Commission to set targets for increased secondary ITE enrolments. The target is for 40 per cent growth by 2022 when comparing to 2018 enrolments. This increase would result in around 1,150 additional secondary teachers joining the workforce by 2025.
More on SunLive...