Drivers urged to use headlights in heavy rain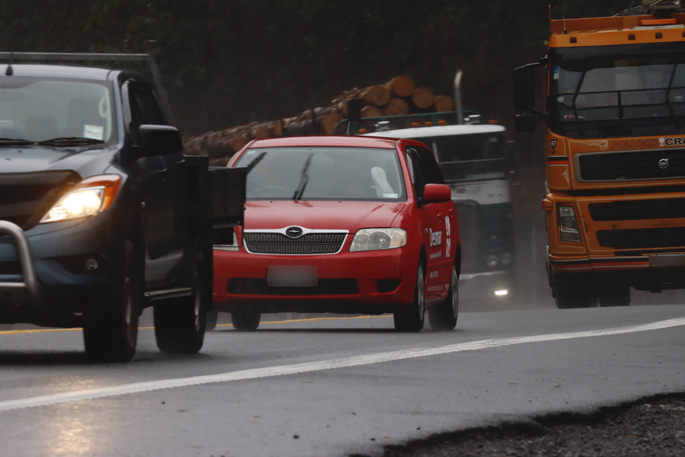 Tauranga police are issuing a timely reminder for motorists to exercise caution when driving in heavy rain.
Major flooding is being reported in Mount Maunganui today, with thigh-high water on Carysfort Street and heavy flooding near the Te Maunga Roundabout.
A severe weather watch is also in force for the Coromandel and Bay of Plenty areas.
Acting Senior Sergeant Wayne Hunter says when there is heavy rain, drivers are reminded to keep their headlights on, be aware of surface water on the roads and take extra care over stopping distances.
Between 12.30 and 1pm yesterday on State High 29 near Old Kaimai Road, 118 vehicles out of 461 were driving without their headlights on.
A SunLive photographer who took a tally says 343 vehicles were driving with lights on.
Wayne says drivers also need to adjust and drive to the conditions when the road is wet, by increasing following distances (using the 'four-second rule') and slowing down.
"Doing this allows for the road being more slippery when wet and will get you to where you are going safely."
He also asks motorists to check their vehicles including tyre tread depth, and condition.
"Worn and damaged tyres will significantly increase stopping distances."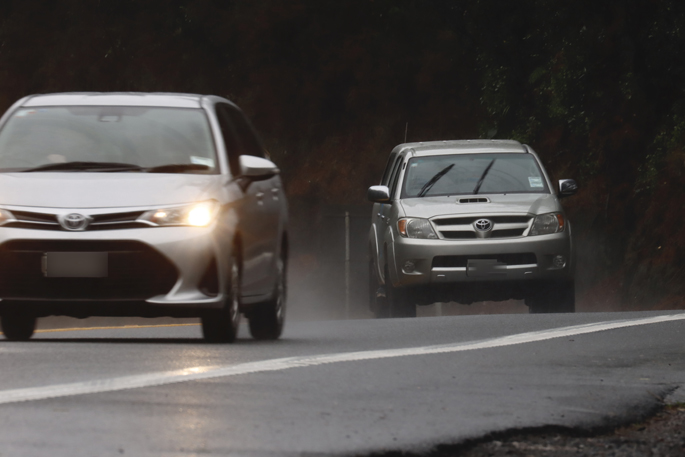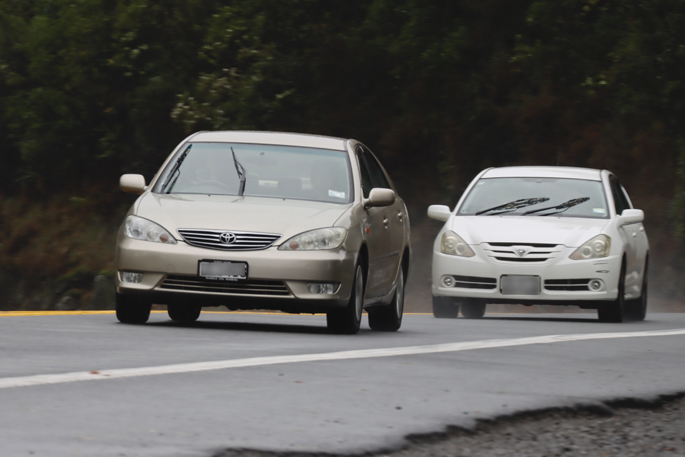 More on SunLive...