Natural burials considered in the BOP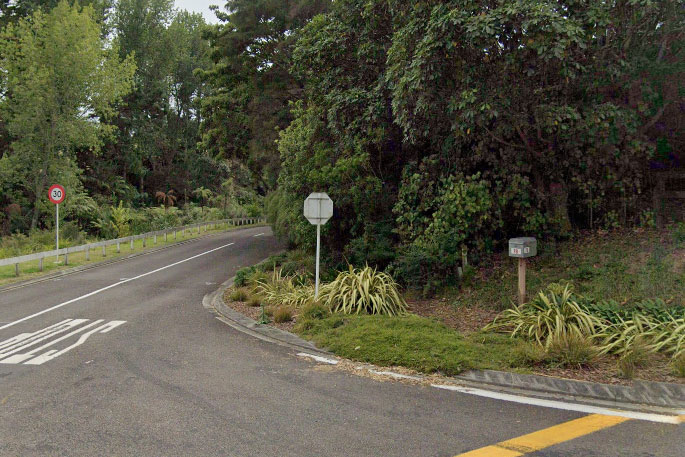 Returning loved ones to the earth and laying them to rest in native bush could soon be a burial option in the Whakatane district.
The council is consulting with the community on the option and if it receives a favourable response, natural burials could be available at the bush alongside the Hillcrest Cemetery within two months following an amendment to the cemeteries and crematoria bylaw.
Natural burials were discussed at the Whakatane District Council's projects and services committee meeting this week with Mark Blackham, founder of Natural Burials New Zealand, invited to speak.
He told of being inspired to advocate for natural burials after his daughter, Ceitein, died at birth and he was unable to say goodbye to her in the way he wanted.
He wanted to bury her among trees but at the time natural burials were unheard of.
"It just seemed peaceful to me and I resolved then to make it an option."
In 2008, he was successful in advocating for a natural cemetery in Wellington.
"Since then, a little girl called Hope was the first person under 10 to be buried in a natural way.
"She died of cancer and I can't tell you how much it meant to her parents to have her buried naturally rather than be cremated or laid to rest amongst cold stone."
In response to questioning from councillor Gavin Dennis, Mark says natural burials can take place on hillsides and people generally wanted to see less infrastructure around them and are happy to wear their gumboots to visit their loved one.
People also generally preferred them to be separate from more traditional cemeteries.
Councillor Nandor Tanczos asked if people provided their own trees.
Mark says usually trees are provided by the council as the first trees needed to be hardy, without need for the protection of canopy trees. After that, more varieties of trees would become available.
He also says planting should not happen in summer.
Councillor Lesley Immink questioned council staff as to why the proposed fee for a natural burial is higher than for a traditional burial.
Community services general manager Mike Naude says this is because a natural burial needed far more space for tree roots and traditional burials allowed for a greater density of burials.
Burials in the Whakatane district are cost neutral, but cremation remains the cheapest option at $560 for an adult cremation on a weekday.
At the moment, 70 per cent of people choose cremation rather than burial.
Although only favoured by a small percentage of the population currently, council staff anticipate natural burials will become increasingly popular so have visited several natural burial sites around the country to increase their understanding.
At this stage, the council is considering placing natural burials in the bush alongside the Hillcrest Cemetery as it is a tranquil and accessible location. The Hillcrest Cemetery is expected to be at full capacity for traditional burials by 2029.
The Domain Road Cemetery is already at full capacity so it not considered suitable but the Taneatua, Waimana and Galatea cemeteries may be considered in the future if there is local community demand.
Some in the community passionate about natural burials have proposed a separate site at Karaponga Reserve, but the council is not yet investigating this option.
Mayor Judy Turner says allowing natural burials at Hillcrest would allow them to happen for the short-term while longer term options, which would require resource consent, were explored.
Natural burials are steadily rising in popularity as people strive to become more environmentally friendly, even in death.
When buried naturally, a body will be placed in a shallow plot, in an environmentally friendly coffin made of soft, untreated wood or cardboard, or in a shroud.
Compost will be placed with the body and a native tree planted on top. Eventually the natural cemetery will become native bush and a permanent living memorial to those buried there.
Natural burials are considered better for the environment as they aid rapid decomposition and an uptake in nutrient release, whereas traditional post-death disposition practices are considered resource-heavy and can damage the environment through harmful processes such as embalming.
The proposal cost of a natural burial at the Hillcrest Cemetery are:
Natural burial plot: $2035
Interment fee: $1000
Tree: $150
Compost: $300
Total: $3485

More on SunLive...