Night works planned for SH2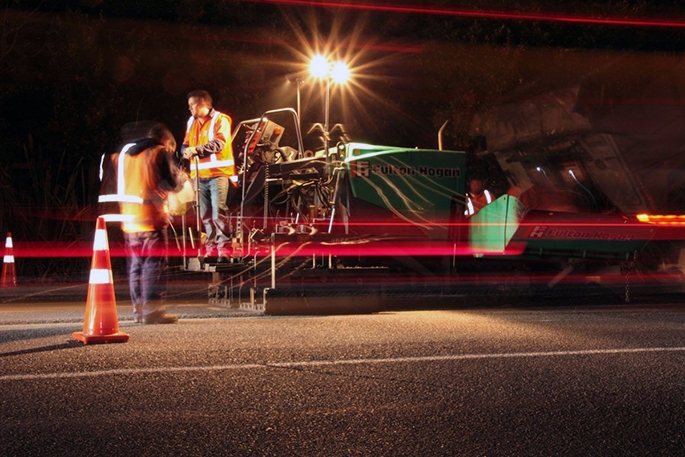 Night works will be taking place on the Bay Link site between the Bayfair and Te Maunga roundabouts over the next week.
From Sunday, June 28, to Thursday, July 2, a new stormwater drainage line will be installed underneath State Highway 2, between Exeter Street and Te Maunga roundabout.
Lane closures will be in place while work is underway.
"This work will take place between 8pm and 5am to minimise disruption to motorists," says a Waka Kotahi NZ Transport Agency spokesperson.
"A temporary 30km/h speed limit applies around the Bayfair roundabout and a 50km/h temporary speed limit applies on SH2 between Te Maunga roundabout and Concord Ave.
"Road users are advised to travel with caution through the project site, reduce speed and follow the directions provided on traffic management signage.
"While Waka Kotahi endeavours to minimise any disturbance for local residents, this work may generate some noise and vibration."
In the event of unsuitable weather or other unforeseen circumstances, work will be carried out on the next suitable night/s.
Motorists are encouraged to visit journeys.nzta.govt.nz for up to date information on road works, traffic, detours and delays.
"Waka Kotahi thanks road users and local residents for their patience."
For more information about the Bay Link project, visit nzta.govt.nz/baylink
Plan ahead for a safe, enjoyable journey. Keep up to date with:
Traffic updates: journeys.nzta.govt.nz/traffic
Facebook: facebook.com/NZTAWaikatoBoP
Twitter: twitter.com/NZTAwaibop
Journey planner: journeys.nzta.govt.nz
Phone: 0800 4 HIGHWAYS (0800 44 44 49)
More on SunLive...