Rotorua hotel lockdown due to likely COVID-19 case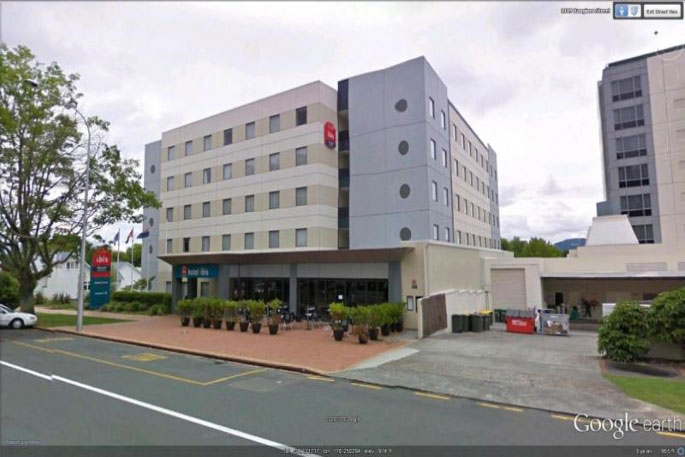 People in managed quarantine at Rotorua's Ibis Hotel could have been confined to their rooms in response to a positive COVID-19 test Director-General of Health Dr Ashley Bloomfield said.
It has also been reported to Stuff that staff are being told not to leave the hotel also.
Guests at the managed quarantine facility in the hotel received a note under the door about 11.30am today telling them to remain in their rooms.
The notice simply said "Lockdown Procedure. You are required to stay in your room until further notice."
"It may well be there has been a case there," says Ashley.
"This is the facility I suspect doing something in response to a positive test.
"That would be the first case down there, so I expect they are taking precautions."
There was one new case of COVID-19 in New Zealand today after a woman repatriating from India was detected at the border.
The woman was staying in managed isolation at the Pullman Hotel and was transferred to the Jet Park quarantine facility on Tuesday afternoon.
Bloomfield says if a case was confirmed at Rotorua's Ibis Hotel it will be tallied for tomorrow's briefing.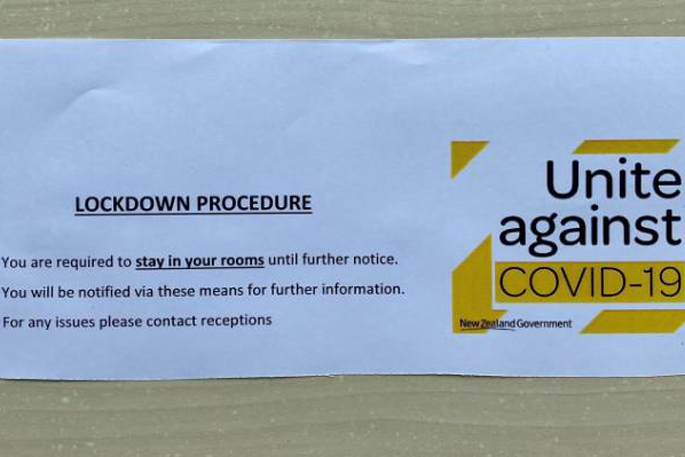 The note slipped under the door of those in quarantine in Rotorua's Ibis Hotel. Supplied image.
A man in isolation at the hotel told Stuff the confinement could be the result of the system working as it should.
"We just had our day 3 tests so maybe someone has come back positive or is showing symptoms."
Previously guests were permitted to use a small outdoor area so long as they practised social distancing and this allowed a small amount of exercise to be undertaken.
A woman also staying at the Ibis Hotel says her window overlooks the exercise area and social distancing measures are well in place.
"At our Ministry of Defence briefing on day one we were advised to think along the lines that anyone around could have the virus and that we ourselves could have the virus and to behave accordingly.
"If people have in fact done this to keep themselves safe then they have minimal reason for being anxious.
"Since we have been here, there have been clear processes in place to ensure everyone's safety."
The news comes as Hamilton is about to start a quarantine hotel in the city.
Mayor Paula Southgate said on a podcast to Brazil's mayors that Hamilton has been selected to have a hotel to allow New Zealanders to be repatriated.
"We've got to do a really good job of making sure people who come across our borders go straight into that hotel and have no chance, zero chance, of infecting anyone else, and that's pretty important to me."
More on SunLive...