$13.95m investment in NZ streets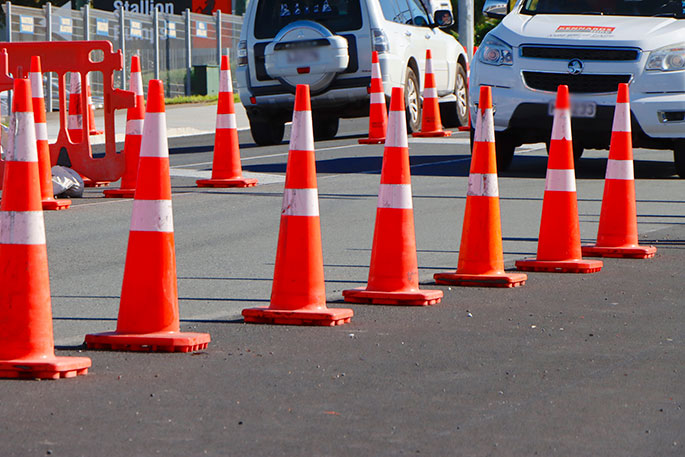 A $13.95 million government investment will see around 40 projects that make streets more people-friendly being delivered across the country before June 2021.
In the first of two rounds of funding, from the Innovating Streets for People pilot fund, Waka Kotahi NZ Transport Agency has confirmed it will support these projects to be developed, installed and adapted in a range of towns and cities.
Each project will be designed in partnership with local communities to make streets safer with more space for people, and will test layouts, materials and designs to inform permanent upgrades.
The projects include neighbourhood-wide interventions designed to reduce traffic and create more appealing environments for adults and children to walk, cycle and play; intersection repairs that improve safety outcomes and make it easier for people to cross, and improvements to make business districts more vibrant.
Innovating Streets is a nationwide programme designed to support councils and communities to build experience and knowledge in co-design processes to deliver urban street upgrades faster and with more community insight built in.
"The programme aims to use the pilot fund to grow our national capability in the 'tactical urbanism' approach so we can scale up the pace of change as we transition to safer, cleaner, healthier and more equitable towns and cities," says Waka Kotahi's Portfolio Manager Developing Regions Kathryn King.
"Pilots, pop-ups and interim treatments help us try out street changes and gain valuable on-the-ground feedback from communities.
"Research about the lockdown experience has shown that people enjoyed the sense of community that streets not completely dominated by traffic gave them – people went out walking or on their bikes more, they felt connected to their community and stayed local. Interim street changes are designed to help people think of their streets differently."
Waka Kotahi is currently working through funding agreements with councils for the projects. A list of confirmed projects will be added here once councils have announced to their communities: www.nzta.govt.nz/innovating-streets-projects
The pilot fund has a 90 per cent Funding Assistance Rate which is the proportion of the approved costs that will be paid from the National Land Transport Fund (NLTF), with councils making up the other 10 per cent.
The second round of funding for councils is now open for applications, and closes on July 3.
The Innovating Streets fund also supported COVID-19 response applications for physical distancing emergency works, with over $1 million approved for such projects.
Plan ahead for a safe, enjoyable journey. Keep up to date with:
Traffic updates: journeys.nzta.govt.nz/traffic
Facebook: facebook.com/TransportAgency
Twitter: twitter.com/nzta_news
Journey planner: journeys.nzta.govt.nz
Phone: 0800 4 HIGHWAYS (0800 44 44 49)
More on SunLive...