One new case of COVID-19 in isolation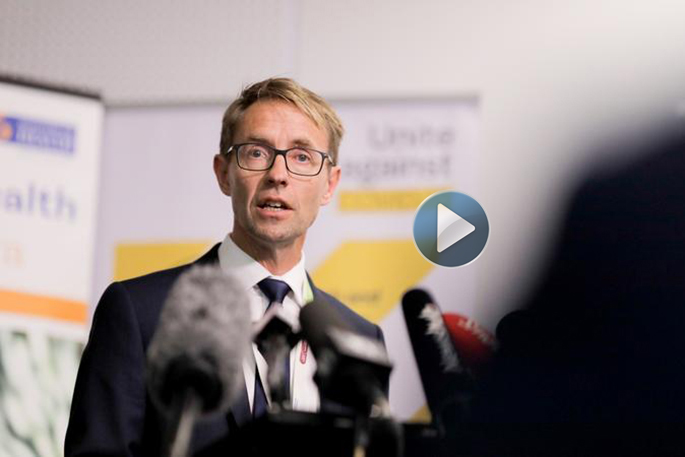 There is one new case of COVID-19 in New Zealand today.
Director-General of Health Ashley Bloomfield says the new case is a woman in her 60s, who is in managed isolation at the Pullman Hotel in Auckland.
She arrived in New Zealand on a reparation flight from India. Since returning the positive test, she has been transferred to the Jet Park hotel quarantine facility.
Ashley says yesterday was the highest day of testing. They completed 9174 tests.
He says there have been more than 20,000 people going through the managed isolation facilities, and there is no evidence of spread into the community.
There have been 45,000 tests completed since June 16.
Ashley reiterated people now departing isolation facilities must return a negative test before being released.
Ministry of Health deputy chief executive Keriana Brooking addressed the media on the 55 people who were granted compassionate exemption from isolation.
It was revealed yesterday that 51 out of 55 of these people were not tested before leaving isolation.
Keriana says 34 people of the 55 were granted an exemption to attend a funeral of a family member or to grieve with the family.
These people returned to their managed isolation facility, or to self-isolate in an agreed location.
There were 16 applications granted to isolate with a family member who was close to dying.
Four applications were granted day visits to see a family that was close to dying. These people returned to managed isolation facilities at the end of the day.
One person was granted an exemption because of a terminal medical condition.
Keriana says all these people signed a health release requiring them to follow strict hygiene protocols.
This included undertaking a test at a CBAC, wearing PPE including gloves and masks when spending time with the family member that is dying, regularly washing hands, coughing or sneezing into elbows and not going to shops or petrol stations.
Earlier: Director-General of Health Dr Ashley Bloomfield will provide a COVID-19 update at 1.30pm.
There were two new cases of COVID-19 in New Zealand yesterday.
Ashley says both of the people are in managed isolation at Jet Park Hotel in Auckland.
The first is a man in his 20s who arrived on June 19 from India.
He was in managed isolation at the Pullman before being transferred to Jet Park Hotel.
The second is also man in his 20s who arrived from Los Angeles USA on June 18. He has been at the Jet Park Hotel since his arrival.
Ashley says both cases were picked up in routine testing at day three after their arrival.
One of the cases in Wellington is now recovered, he says.
To be considered recovered a person must be asymptomatic for 48 hours and return a negative test, says Ashley.
The number of active cases in the country is 10 and the total number of confirmed cases in 1165.
More on SunLive...