Scotland to NZ and 14 days quarantine but no test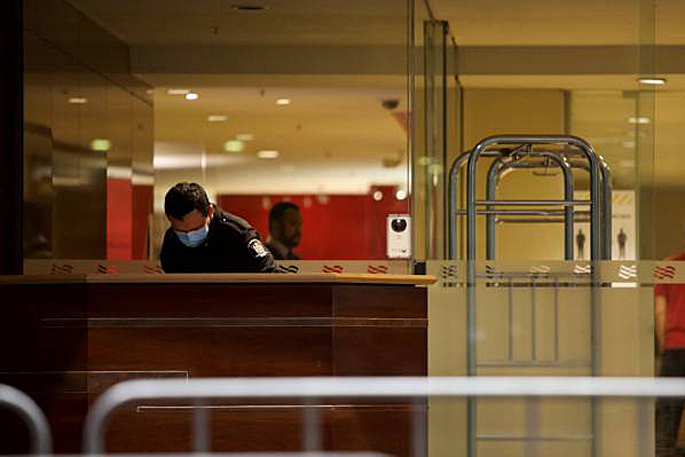 A Tauranga woman travelled from Scotland to Tauranga, with multiple stops in between, without a single coronavirus test and despite being in a 14 day managed quarantine.
The father of a traveller, who Stuff is not naming, is angry his daughter was cleared from New Zealand's quarantine without ever taking a single COVID-19 test.
She was also allowed to socialise with other travellers in smoking areas, and he says it is just "pure luck" the virus has not breached the border.
"I'm glad to have my daughter back but this cannot go on," he says.
"Our country cannot do what we just did [lockdown] or we'll be on our knees."
The woman flew into the country on May 26 and served out quarantine at the Crowne Plaza Hotel in Auckland.
"I spoke with her all the way through," says her father. "There were always people around her having conversations. She was never tested in New Zealand."
She was mingling with others in the smoking areas and even bought wine to attend a 'room party' but this last act was blocked.
When collecting his daughter she was released about half an hour early and no tests were taken.
"I called her to say I was there and expected her to take a while.
"I looked up and, bugger me, there she is coming out of the hotel."
The woman confirmed she is still yet to receive a COVID-19 test and there is doubt on whether any passengers from her group had received one. She did not recall seeing others tested.
"Maybe they are just waiting for them to pop like turkey timers," says her father.
The story comes as cases of COVID-19 pop up at the borders and two UK travellers, released on compassionate grounds, tested positive for the virus after leaving quarantine.
They became New Zealand's first cases of COVID-19 in three weeks.
National Party politicians have been on the attack and criticised the government's handling of the border.
On Monday morning, Prime Minister Jacinda Ardern said the coronavirus pandemic was growing around the world, so there was a "rationale" for why New Zealand was now seeing more cases at the border.
The Ministry of Health did not respond to specific questions but a spokesperson says since June 9 the requirement is for routine testing around day 3 and around 12 for every person, whether they are symptomatic or not.
"All people leaving managed isolation now need to return a negative COVID-19 test before leaving a facility."
The Ministry of Health is trying to contact anyone who left a managed isolation facility between June 9 and June 16 to confirm they have had a test and, if not, be referred for testing.
More on SunLive...