Fleeing driver incidents 'sky rocket' nationwide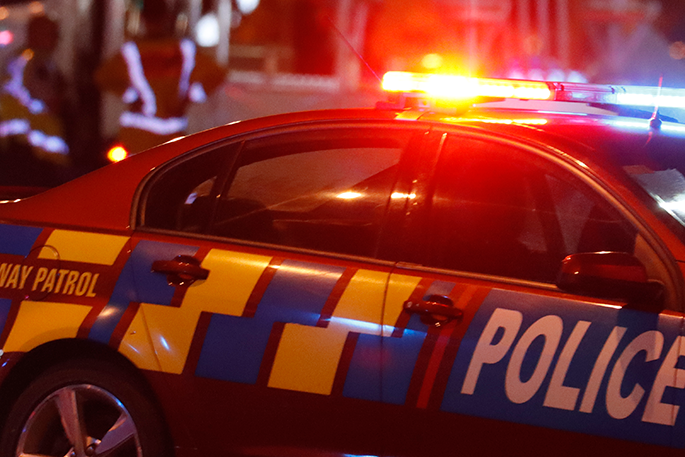 Fleeing vehicle incidents have steadily increased over the past five years in Tauranga, but police say these figures are part of a nationwide trend.
New data reveals police fleeing driver statistics have more than doubled since 2014 in the Western Bay of Plenty.
Western Bay of Plenty police responded to 63 fleeing driver incidents in 2014. In 2019, they responded to 143.
Acting Senior Sergeant Wayne Hunter says fleeing driver events have been increasing at a national level.
"The statistics show that the Western Bay of Plenty is part of the same overarching trend."
Combating this is of course of concern not just to Bay of Plenty staff, but to Police from all areas of New Zealand, says Wayne.
A statement issued by NZ First MP Darroch Ball says there needs to be a "re-think" of how fleeing drivers are dealt with across the country.
"This new quarterly record-high is the latest in a string of record-high numbers since 2014. The data shows incidents were relatively steady between 2009 and 2014," says Ball.
"Incidents previously numbered around two hundred a month, this has skyrocketed since 2014 to number around five hundred every month."
Ball says these numbers have been steadily increasing for the past six years with no action being taken.
"Seven of the twelve police districts experienced an increase in numbers in March, with the Central region seeing almost an 80 per cent increase and Wellington seeing the highest monthly recorded number for the district ever – more than four times the number than a decade ago.
Continued "sky-rocketing" numbers show whatever is happening now is not working, says Ball.
New Zealand First has a member's bill which would see increased penalties and stricter accountability for fleeing drivers and would correct current holes in the legislation.
Wayne says fleeing driver incidents are "dynamic and fast-changing", and all police involved are aware that safety of the police, public and offenders is paramount.
He asks anyone who is requested to stop by police to simply stop.
"Continuing to drive can have far reaching consequences to those involved, and innocent road users, for possibly years to come."
More on SunLive...