Witness claims man's hand severed after family row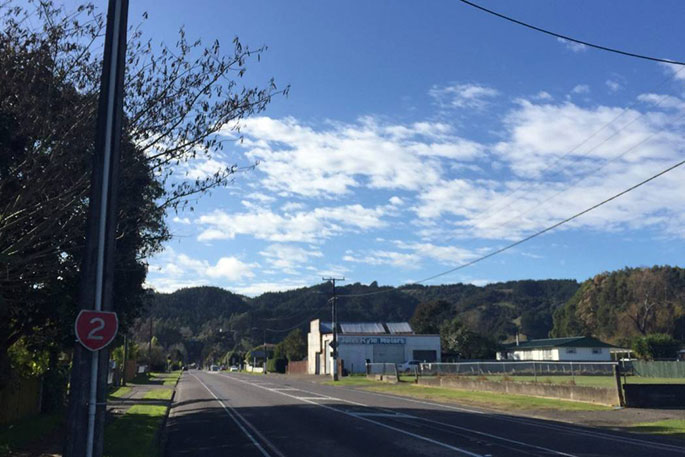 A man's hand was severed in an altercation in a small Bay of Plenty town.
A witness to the daylight assault claims the attack was the result of gang tensions exacerbated by allegations of domestic violence.
The assault happened on Sunday about 2.30pm on McKenzie St in Taneatua.
Police Sergeant Helen Hay says a 27-year-old man received serious head injuries and one of his hands was severed.
Police refused to divulge how the man's hand was severed or the weapon used.
The victim is currently in a serious but stable condition.
The witness Stuff spoke to, who wished to remain anonymous, say they believed a woman with connections to Black Power had been the victim of family violence from her Mongrel Mob connected partner.
He believes the girlfriends' family "had had enough".
The witness say they tried to film the violence using their mobile phone but "by the time I got there he was picking up his hand".
A spokesperson from the TECT Rescue Helicopter also told Stuff they transported the man from Whakatāne Hospital to Waikato Hospital on Sunday.
"The hand did go with the patient and it was on ice, a usual thing to transport limbs."
Helen says they believe that "even though this happened in a public place, we do not believe there is any risk to the wider public".
"Police would like to speak with anyone who either witnessed the incident, or saw a black coloured Great Wall ute in the Taneatua or Ruatoki area this afternoon."
Anyone with information is asked to contact Police via 105 or Crimestoppers on 0800 555111.
Whakatāne Deputy Mayor and Taneatua-Waimana ward representative Andrew Iles says he's unaware of any gang tensions in the area in the lead up to Sunday's incident.
"There's certainly no tensions I'm aware of," he says.
More on SunLive...