COVID-19: Thousands of NZers in isolation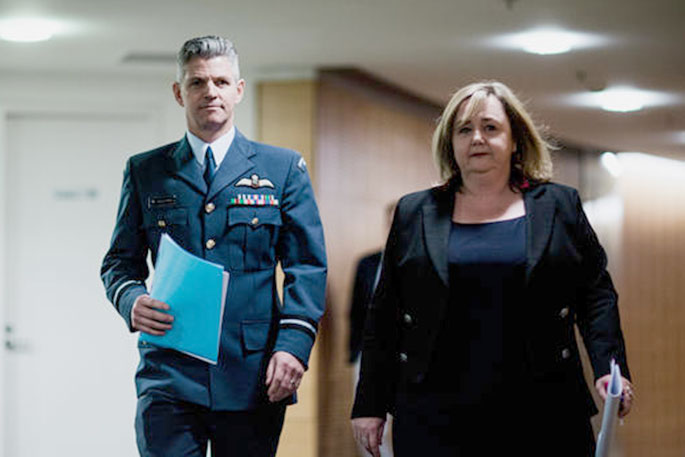 Auckland's COVID-19 isolation facilities have reached capacity, with 4272 New Zealanders in managed isolation and almost 900 more expected to arrive in the country in the next two days.
Air Commodore Digby Webb says the two new facilities in Rotorua are needed to deal with the increase in the number of travellers returning to New Zealand.
He says 297 are expected to arrive in New Zealand today, and another 590 are expected on Tuesday.
The two new managed isolated facilities were opened in Rotorua on Saturday and Webb says returnees got further detailed instructions on Sunday and had the opportunity to ask for welfare support.
The government is looking at other regions to see if there are other facilities to accommodate future arrivals, and Webb says those returning to New Zealand would be required to make personal sacrifices to keep the country safe.
He says the selection of hotels was a detailed process, with 60 looked at in Auckland, of which only a quarter were suitable for further examination.
Minister Megan Woods says the two new cases at the border on Sunday show the testing regime is working as it should.
There had been a huge amount of testing over the past week and absolutely no evidence there was any community transmission, says Woods.
She says she has heard some New Zealanders express discomfort at having isolated travellers staying in their community, but the country has an obligation to provide the facilities.
"There is no legal basis to prevent them from returning home, nor would we."
She says work with the Rotorua hotels has already been done, and they were going to be brought on this week, but this has been brought forward.
She says the last-minute decision to change the isolation facility destination for oversees travellers from Auckland to Rotorua, shows the "system is working".
Residents of the Stamford Plaza Hotel in central Auckland have been worried about a proposal to house travellers there, and Webb says managed isolation at that hotel is on hold until he is satisfied it is safe.
He will not rule out the use of the hotel in the future, but says a review team sent to check facilities at the hotel found two issues not satisfied with the airbridge on levels 3 and 4 of the hotel and a shared fire exit.
He says a semi-permanent barricade system needs to be installed to ensure no mixing of returnees and other guests.
Woods says the government understands people's anxiety about the process.
"We understand hotels are level 4 worlds when it is level 1 outside, all we're asking is a two week sacrifice to ensure New Zealanders are kept safe."
On Friday, Woods vowed there will be "robust systems" in place to ensure the managed isolation and quarantine of returning New Zealanders, and there will be consequences for people who break those rules.
-RNZ
More on SunLive...