Get your shovels ready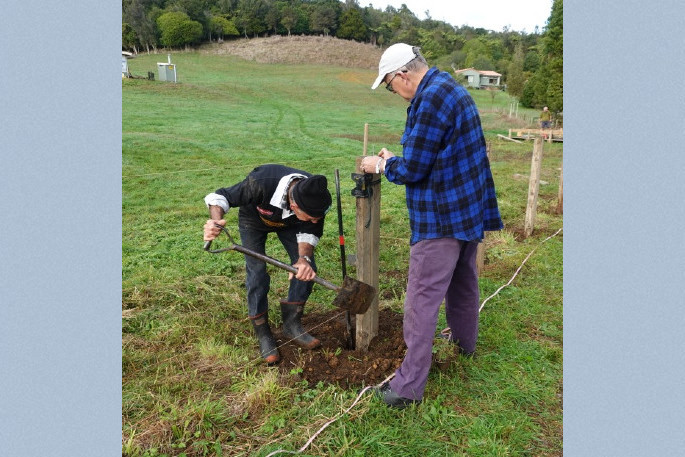 The Aongatete Forest Project are asking for volunteers to help get some plants in the ground next Saturday, June 27.
The re-vegetation of the paddock has been on the wish-list for a while, says a project spokesperson.
"The soil finally has enough moisture, so it's shovel ready!"
The group have been busy on a 'post-lockdown rat-baiting bonanza' during early June, with a great turnout of helpers.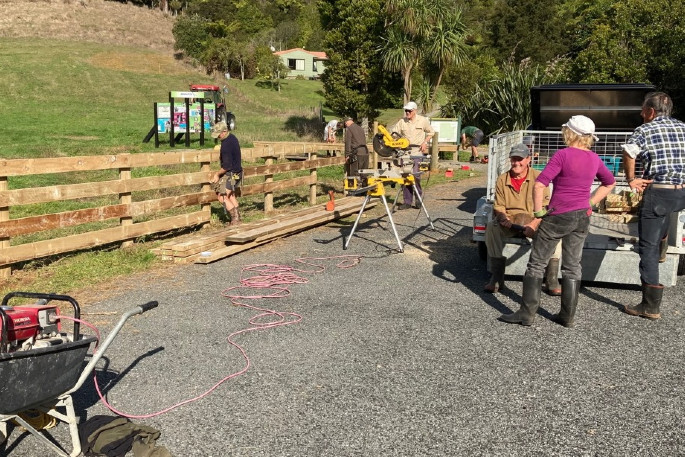 "So for a change of pace from pest control, help us get some plants in the ground. Bring your favourite spade, gloves and green thumbs if you've got 'em. Morning tea will be supplied."
The first stage of the restoration has a deep band of flax, toetoe, maire tawake and ti kouka - cabbage tree - going in directly behind the flash new fence.
Helpers are asked to meet at Aongatete Forest, by the carpark at the top of Wright Rd in Katikati at 8.30am on Saturday June 27.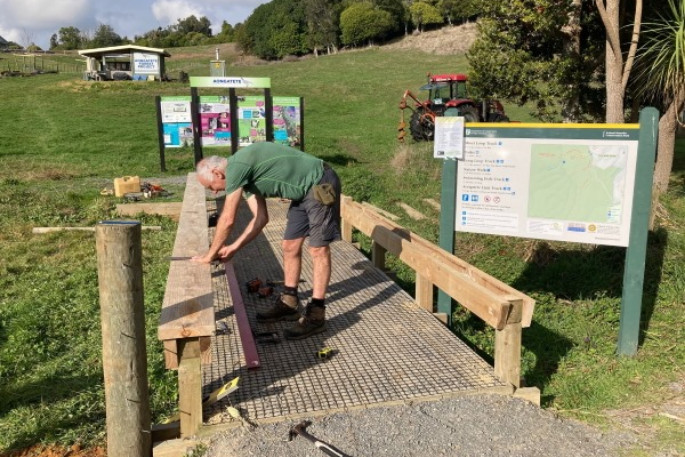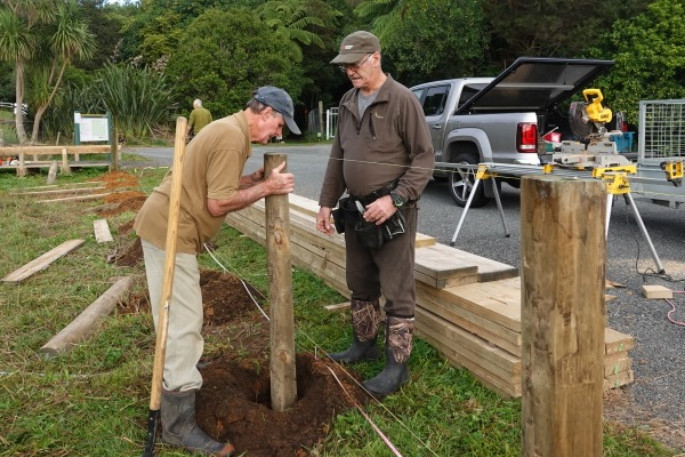 "We'd like to acknowledge the generosity of Katikati Lions, whose funding enabled us to purchase the plants.
"If the weather is truly awful, we will postpone."
Updates will be posted on the Aongatete Forest website and Facebook page.
The Western Bay Museum in Katikati has a display of the work of the Aongatete Forest Project for Predator Free BOP that was put together by Emma Cronin.
This interactive exhibition is proving popular and Western Bay Museum manager Paula Gaelic says it's part of the Museum's role to be a voice for the local environment. Locals are invited to join the battle for native birds by taking part in the exhibit by collecting a brochure and joining 'The Movement' to get a free backyard trap for "those pesky pests".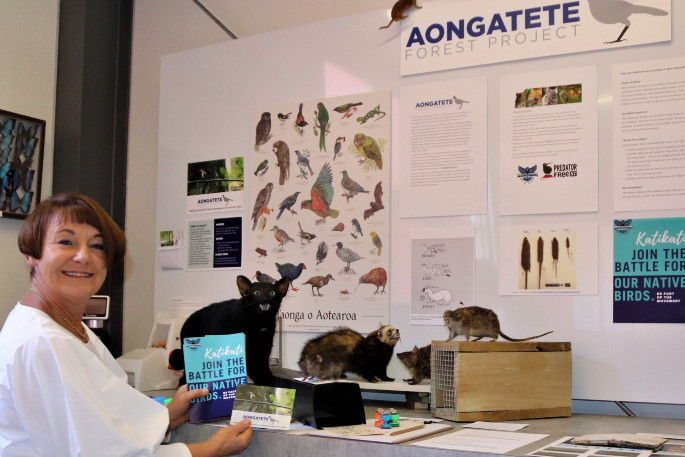 Museum Manager Paula Gaelic shows the Aongatete Forest Project interactive exhibition
Western Bay Museum is offering free entry for the whole month of June and there are some great exhibits on show for the month.
June hours are from 10am until 2pm, seven days a week and Paula says post-COVID is a great time to support local and take the family and friends for a very special free outing to the Museum.
In support of the stay local campaign, from July 1 there'll be free entry for all Western Bay ratepayers and the Museum resume normal hours, Monday to Friday 10am - 4pm and Saturday and Sunday from 11am - 3pm.
The museum is located at 32 Main Rd, Katikati. For more information go to
nzmuseum.com
More on SunLive...