SPCA education initiative focuses on wildlife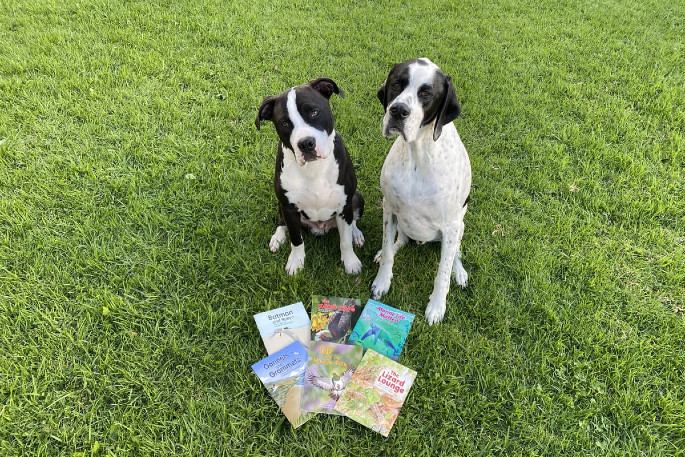 SPCA is launching a brand-new series of Learn-to-Read Storybooks to help Kiwi children learn vital lessons about wildlife and animal welfare.
Over the past four years, 156,000 copies of SPCA's Learn-to-Read Storybooks have been enjoyed in over 2,000 primary schools nationwide.
After the success of the first two collections, SPCA's new series focuses on the care and wellbeing of wildlife in New Zealand.
SPCA CEO Andrea Midgen says the books further extend SPCA's New Zealand curriculum-aligned education programme and are written specifically for New Zealand primary school classrooms.
"This third series of storybooks builds on the overwhelming success of our education programme and introduces young learners to the concept of protecting wildlife," says Andrea.
"SPCA continues to care for 40,000 animals that have been neglected, abandoned, or abused each year and we must do better as a nation. Teaching animal care and nurturing empathy at a young age is vital to turning this around. When children care about animals, they are more likely to want to protect them and the planet we all share."
In the last two weeks, 78,000 copies of these books have been sent to every primary school in New Zealand – free of charge.
Each school will receive 36 copies of the new series; six sets each, which are funded by donations and community grants.
SPCA's evidence-based education programme is innovatively designed and aims to break the cycle of animal cruelty in our communities.
The first collection of SPCA storybooks was released in August 2016 and featured six real-life SPCA companion animals rescue stories. The second collection, which featured six farm animal rescue stories, launched in October 2017. In 2018, both collections were translated into Te Reo Maori, gagana Samoa, lea faka-Tonga and Mandarin Chinese.
The third series of storybooks have been carefully produced to align with the New Zealand curriculum and support the development of children's reading and language skills.
"The aim of the stories is to nurture and encourage children's compassion for all animals – not just the ones we keep as companion animals. For this series, children are featured as the "heroes" of the stories, rather than SPCA staff," says Andrea.
"Having children read stories about young people who are similar to them will hopefully engage and empower them to take action and to make a positive difference to the lives of animals in the wild, as well as those in their communities."
Free teaching notes for all 18 books are available to teachers through the SPCA Teachers' Portal. Suggested follow-up activities that help to extend and consolidate children's understanding of animal care concepts and increase their empathy for the animal characters within the stories are also available.
The new books include:
• The Lizard Lounge

• Marine Life Matters

• Gannets and Grommets

• Batman and Robyn

• CD and the Window Pain

• The Kaka Café
Children and their families can access information to support the books at the SPCA Kids' Portal: www.kids.spcaeducation.org.nz
Teachers can register for free, curriculum-aligned resources at the SPCA Teachers' Portal: www.teachers.spcaeducation.org.nz
More on SunLive...