Covid-19 border weakness fears in Tauranga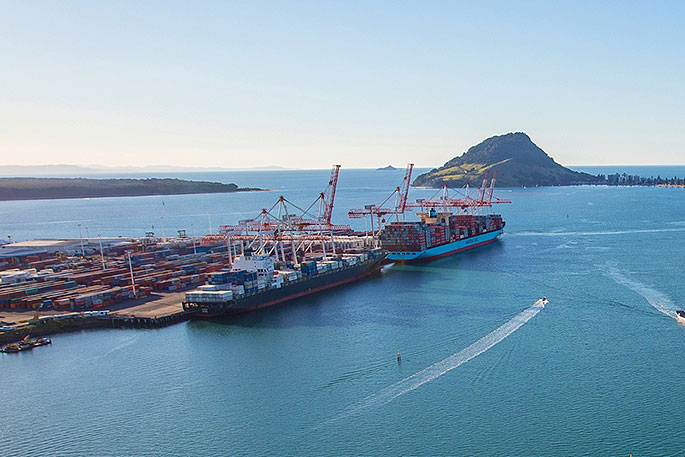 There are fears that crews from foreign ships mingling with Kiwis could be a major weakness in the strategy to keep Covid-19 out of NZ.
Health authorities in Tauranga have moved to plug a "weakness" in the country's maritime border protections which they fear could let Covid-19 slip through.
Crews on foreign ships are allowed to take shore leave - without being tested for Covid-19 - as long as they have served a period of 14 days' isolation. That can include time spent at sea.
Crew from countries such as China and the Philippines have been seen at shops in Mount Maunganui, causing concern for some locals.
They often frequent an Asian food store, where a worker said she was "curious" as to why the crew members were allowed off their boats without tests. She said they mostly wore masks, but it was concerning.
"I keep up the social distancing."
Dr Neil de Wet, a public officer of health with Toi Te Ora, the Bay of Plenty's public health body, said officials had been discussing the potential weakness in the system for the past couple of days and had decided to take action before the Ministry of Health issued further advice.
From Friday, crews on foreign ships would need to return a negative test before they were allowed shore leave.
Because results could take up to 48 hours, many would not be able to disembark before their ship left port.
"We realise it might inconvenience some, but we see this as an issue of national importance ... protecting the health of the public and what New Zealanders have achieved so far is more important."
De Wet said he was not sure what other ports were doing.
"We know the ministry is currently reviewing this and we are really hoping and expecting there will be some advice coming out very soon.
"But we wanted to go on and make sure we are being consistent across the maritime border."
Michael Baker, a professor of public health at the University of Otago, said policy around ships' crews was a "major gap" and a "real weakness".
"Time at sea isn't going to protect [crews] or New Zealand. If they arrive in New Zealand and then are able to leave that ship and mix with local people that is a definite area of weakness.
"It should be obvious to anyone who has the most basic understanding of infectious disease transmission.
"Isolation and quarantine for 14 days on board is fine, but the people have to be separate, they can't be in a large bubble of people.
"If you've got multiple people on a ship, if one of them was incubating the disease, they can infect another person and you can have silent transmission on board the ship ... for many weeks."
Even a Covid test in itself was not sufficient, he said.
"It won't necessarily pick up all infections. Someone coming ashore might be incubating disease and they wouldn't be positive at all, but they could become infectious.
"You have to look at ships in the same way you look at all the other points of entry into New Zealand and apply basic public health principles.
"The authorities who are reviewing their protocols must know this and act accordingly - this is not obscure science here, this is very obvious disease management and risk management."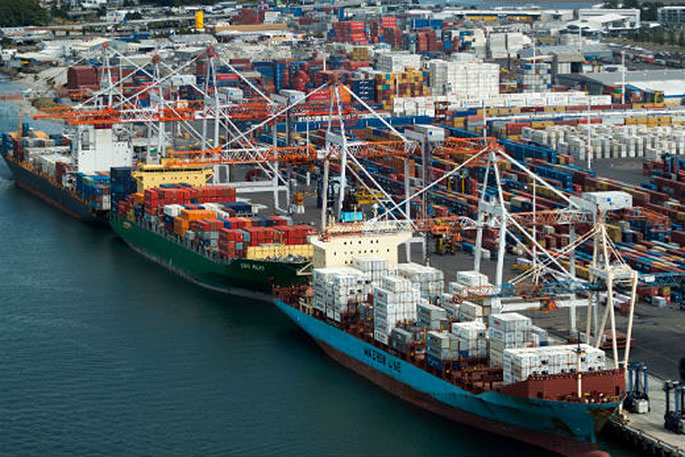 Ships at the Port of Tauranga. File photo
Sir David Skegg, another Otago University professor, said crew from ships were coming ashore in many cities around New Zealand.
"As with air travel, it is not possible to completely exclude every risk – but I am not convinced that the current protocol is adequate," he said.
"I believe there should be an independent review of all the arrangements for ensuring that COVID-19 is not introduced to New Zealand by marine crew."
A Ministry of Health spokesperson said on Friday afternoon that Covid protocols for marine crew were "under review".
More on SunLive...