Drop in cold and flu patients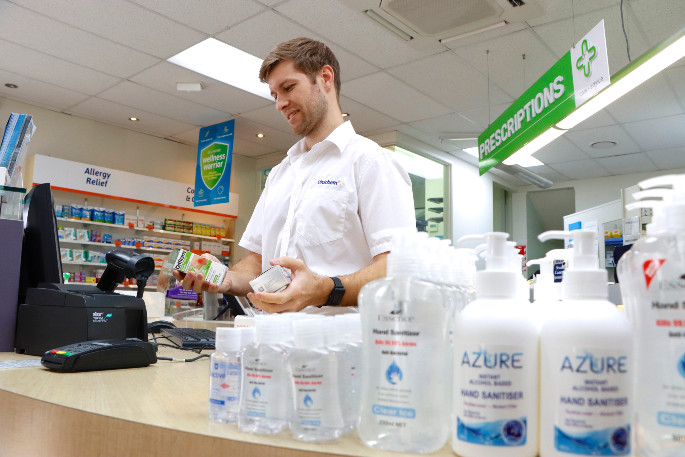 Cold and flu season should be in full swing as winter sets in, but Tauranga doctors say they are seeing "a lot less" patients with respiratory and flu-like illnesses than previous years.
Fifth Avenue Family Practice general practitioner Luke Bradford puts this down to people practicing strict self-hygiene and social distancing amid the COVID-19 pandemic.
He also predicts there will be a significant drop in the circulation of colds and flu for the rest
of winter.
"Lockdown took a lot of the viral load out of circulation. This time last year I would have been seeing 15 patients a day with colds and flu-like illnesses, and now I am probably only seeing four patients."
However, the practice has seen an increase of patients with "sore throats, snotty noses and congestion" over the past week, which Luke says is a marker of people returning to school and work.
"It is nowhere near like it was this time last year, but it is starting to return," he says.
Medical officer of health for Toi Te Ora Public Health Dr Neil De Wet agrees, saying heightened awareness has helped prevent the spread of COVID-19 and other winter illness.
"The increased awareness in the community of the importance of hand hygiene, covering coughs and sneezes, and staying home if unwell to prevent the spread of illness has helped to stop the spread of COVID-19 as well as other illnesses such as influenza and the common cold."
Unichem Faulkner's Pharmacy pharmacist Stuart McDonald says they have seen a "significant reduction" in cold and flu product sales, and presentations instore.
"We are definitely not selling as much product as we did at this time last year. Cold and flu medicine is still selling, just at much smaller quantities."
According to Toi Te Ora, there have been no confirmed cases of influenza in the Bay of Plenty in the last four weeks.
83,044 vaccines have been distributed this year up to May 29 in the BOPDHD area.
This is an increase from 2019, which was 56,851 for the whole year.
Neil says free influenza immunisation is available for everyone aged 65 years and over, pregnant women, and adults or children with certain long term or serious medical conditions.
He urges community members to stay vigilant.
"You can help protect yourself from influenza by staying at home if you are unwell covering your cough and sneezes and regularly washing your hands thoroughly with soap and water.
"And remember, if you think that you have even mild symptoms that may be COVID-19 the most important thing you can do is stay home and arrange to get tested."
More on SunLive...