Football fanatic breaks juggling record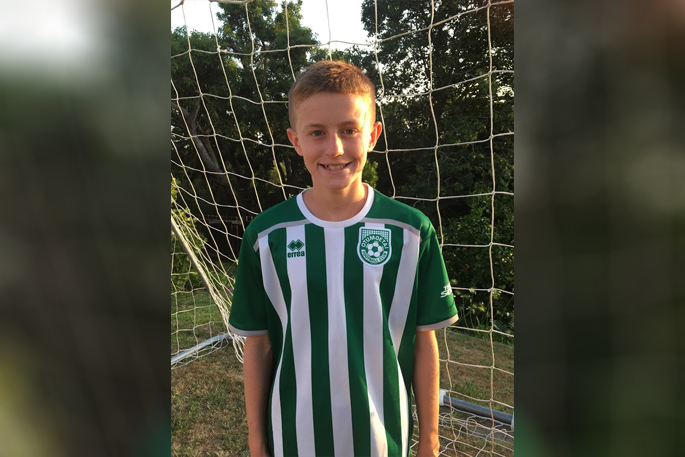 A Tauranga teen reckons he has broken the world record for the most football juggles by a 13-year-old.
With more spare time on his hands during lockdown, passionate football player Harrison Tisch made it his mission to beat the world record.
After conducting online research, he found the highest record of football juggling for a 13-year-old on recordsetter.com.
The website, which appears to have now closed, said the record was set by a 13-year-old in America who completed a consecutive 10,084 bounces off the ground in 2017.
After many attempts, the Tauranga Boy's College Student managed to complete 11,000 juggles. This took him one hour and 34 minutes.
"I have been juggling footballs since I was about eight years old and I got pretty good at it eventually. I thought I could beat the record during lockdown, so I practiced and finally got up to 11,000. I stopped after that."
Harrison, who has been playing football since he was four, says he has always practiced for about an hour each day.
"That's on top of other football stuff," he adds.
He says trying to juggle non-stop for more than an hour is actually "pretty boring" and uncomfortable.
"Your back gets sore from crouching down, and every 500 juggles or so you have to try and keep juggling and give your back a little stretch."
Practice is the secret to mastering football juggle, Harrison says.
"When I got to 10,900 I was pretty happy. So then I just went to the last 100 and then stopped."
Harrison submitted this to recordsetter.com but has not heard back.
The videos of Harrison completing 11,000 football juggles can be viewed here and here.
More on SunLive...