LIVE UPDATE: No new cases of COVID-19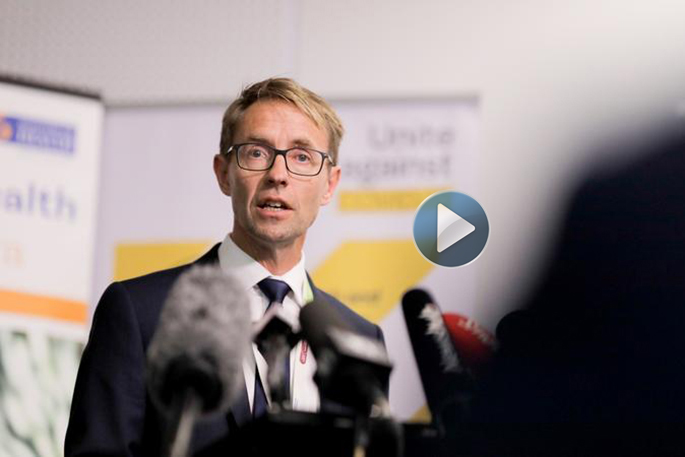 UPDATE: There are no new cases of COVID-19 today.
Director-General of Health Dr Ashley Bloomfield says this is good given that laboratories carried out 6273 tests yesterday.
This brings the total number of test carried out in New Zealand to 327,460.
"It is very reassuring we have no new cases to report today.
"Another two significant clusters are now closed. These are associated with the Bluff wedding and the Rosewood Rest Home."
Ashley says there is only one remain significat cluster and this is connected to the St Margaret's Rest Home.
EARLIER:
The Director-General of Health Dr Ashley Bloomfield is providing an update on COVID-19 at 1.15pm.
On Thursday, another case was announced after a man in his 60s tested positive, he is in quarantine in Auckland.
The total number of confirmed and probable cases is now 1507, and there are now three active cases.
The man arrived on a flight from Melbourne on June 13 and has been in isolation ever since.
Ashley says the man flew from Lahore to Doha and then from Doha to Melbourne, before flying to New Zealand on Air NZ Flight 124 on June 13.
Ashley says he showed symptoms on 15 June and was swabbed the next day.
The man is staying at the Jet Park hotel, and was transferred there with his travelling companion after developing symptoms. There are 145 people staying there.
"He wore a mask on all the flights.
"This is another case at the border and we will continue to have cases at the border as the pandemic continues around the world."
Ashley says another significant cluster - connected to a Hamilton rest home - has now been closed.
More on SunLive...