Wet weather continues in the BOP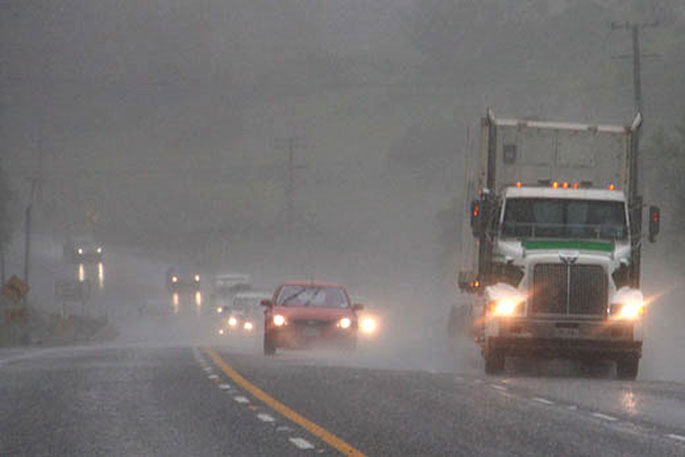 The Bay of Plenty is expected to be pummeled with heavy rain as a severe weather warning remains in place.
Rain starting falling in the region overnight and the MetService says about 130-180mm of rain is expected until around 1am on Saturday.
The weather, which the MetService expects to hit an intense peak sometime today, results from a low pressure system west of the country gradually making its way around the top of the North Island.
MetService meteorologist Lewis Ferris says easterly winds are pushing the pressure system towards coastline regions such as Coromandel, Western Bay of Plenty, Gisborne, and Hawke's Bay.
Fellow meteorologist Mmathapelo Makgabutlane says this system draws warm, moist air from the sub-tropics over the island and brings rain to many.
"The resulting northeasterly winds set up a rain pattern that sees parts of Bay of Plenty and the Gisborne ranges get heavy rain; some places, particularly those in the mountains, could get around 130 to 180mm."
As winds turn easterly the activity spreads to those regions with a north to south coastline. Coromandel, western Bay of Plenty, Gisborne, and Hawke's Bay could all see some decent rainfall numbers by the end of the weekend.
"People are advised to continue keeping an eye on the latest severe weather information," says Makgabutlane.
Scattered rain is on the cards for much of the remainder of the North Island at times this weekend, which might not bode well for Wellington rugby fans.
Those in the Waikato, however, may have better luck, with a lower likelihood of a wet Saturday afternoon.

More on SunLive...