Calls for Kiwis to embrace winter veg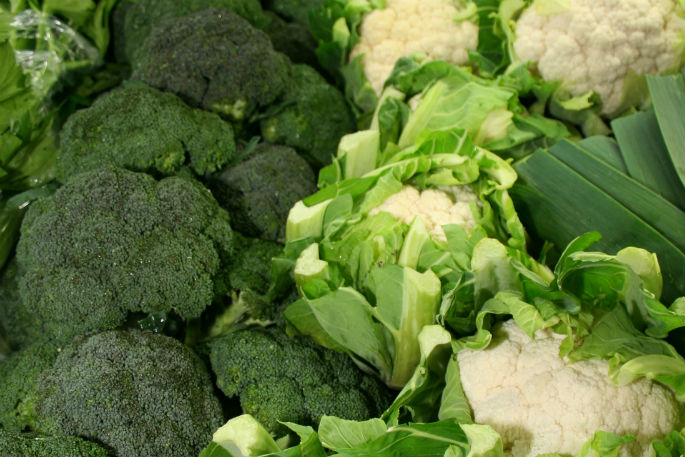 Kiwis are being encouraged to turn to winter vegetables over the cooler months.
During winter nourishing foods like soups, stews, casseroles and roasts help to generate energy and keep us cosy, says health organisation 5+ A Day.
Hearty seasonal vegetables include carrots, parsnip, broccoli, cauliflower, leeks, kale and potatoes.
"There's nothing better than a bowl full of warm vegetable soup or a delicious roast vegetable salad," says general manager Paula Dudley.
"The colour and flavour combinations are endless. Winter power bowls are also extremely easy - just cut up the vegetables you have on hand and throw them into a pot with some stock to simmer, or pop them into a hot oven to roast."
Many winter vegetables are rich in vitamin C to help support the immune system through the cold and flu season.
One cup of broccoli will provide more than twice your Recommended Daily Intake (RDI) of vitamin C (225 per cent) while a similar amount of cauliflower will provide 120 per cent of your RDI.
Carrots are a source of folate, vitamin B6 and beta carotene which your body converts into vitamin A.
Parsnips are closely related to carrots and are a good source of vitamin K which is important for blood clotting and healthy bones.
Paula points out you can get nearly one third of your daily folate from leeks while potatoes provide a good source of vitamin C, contain folate, niacin, pantothenic acid, thiamine, magnesium and potassium, so an all-round dose of vitamins and nutrients.
"Potatoes are the most popular vegetable worldwide and with good reason. They're incredibly versatile and winter is their time to shine," Paula says.
"Instead of just mashing or roasting them, try making a delicious potato, broccoli and spinach soup. The colour is amazing and your body will love all the nutrients that are hidden in the depths of that bowl."
The Ministry of Health and the World Health Organisation recommend people eat three or more servings of vegetables and at least two servings of fruit every day.
More on SunLive...