Tauranga Council cuts $11m from operating budget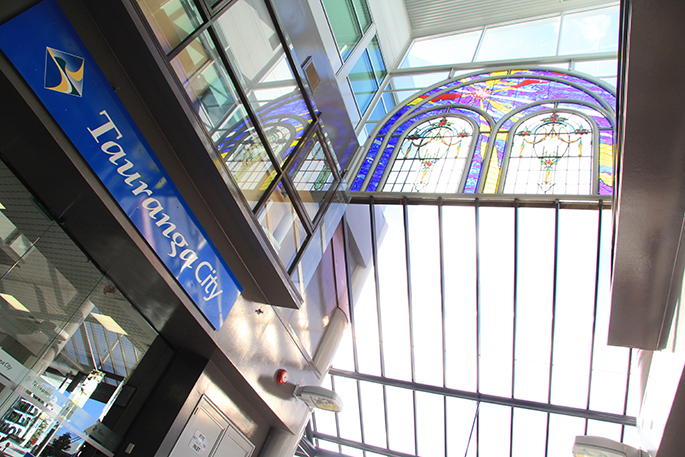 Tauranga City Council has cut $11 million from its operational budget and is seeking feedback on proposals to reduce spending on some services as it seeks feedback on its revised annual plan for the coming year.
The draft Annual Plan 2020/21 has been revised to take into account the impacts of COVID-19, and the council is keen to hear from the community to help guide the city through some important challenges.
Mayor Tenby Powell says the council has a vital role to play in spurring Tauranga's economy while providing infrastructure for our growing city.
"Only local and central government can provide the fiscal stimulus our city needs for recovery.
"By investing in roads and other crucial infrastructure, we can create jobs and support local businesses."
Powell says the draft annual plan proposes a median residential rates increase of 44 cents a week, while demonstrating to central government that we are a rational co-investment partner.
Essential services such as water supply, wastewater, and maintenance of roads and parks will continue unaffected.
The budget still allows for new capital investment of $209 million in much-needed infrastructure, providing a platform for our city to recover once the crisis has passed.
This spending will help stimulate the local economy, supporting businesses and providing jobs.
The plan proposes to increase the council's debt to up to 2.5 times its annual revenue.
This is considered a prudent level to keep interest payments affordable, while ensuring more can be borrowed if necessary to deal with emergency situations.
For rates, key proposals include:

• An overall average rates increase of 4.7 per cent. This would increase rates by 44 cents a week for the median residential ratepayer and $9.32 a week for the median commercial ratepayer

• Reducing the Uniform Annual General Charge (UAGC), which is the fixed portion of rates charged for all rateable properties, from $475 a year to $296. This would make rates more affordable for owners of lower-valued properties, while owners of higher-valued properties would pay more, because property values will have a greater influence on the overall rates bill.

• A commercial differential of 1:1.2, meaning businesses pay $1.20 in general rates for every $1 paid by homeowners for properties of the same value. The differential recognises that businesses benefit more from certain council services and infrastructure. Tauranga's commercial differential is considerably lower than in other major NZ cities.
"We have looked at ways to further reduce expenditure on community services, and are seeking feedback on these. We have also reviewed and reprioritised our budget for capital expenditure.
"We are also consulting on user fees, the draft Development Contributions Policy, and changes to the Revenue and Finance Policy."
Consultation documents and other information can be found at www.tauranga.govt.nz/annualplan2020.
"We will provide printed copies of the consultation documents at our libraries and 91 Willow St service centre from this Saturday."

Key dates

Public consultation: 17 June – 1 July
Submission hearings: 2 – 7 July
Council deliberations: 15 – 17 July
Adoption of annual plan: 30 July



More on SunLive...