Tauranga family happy with education choice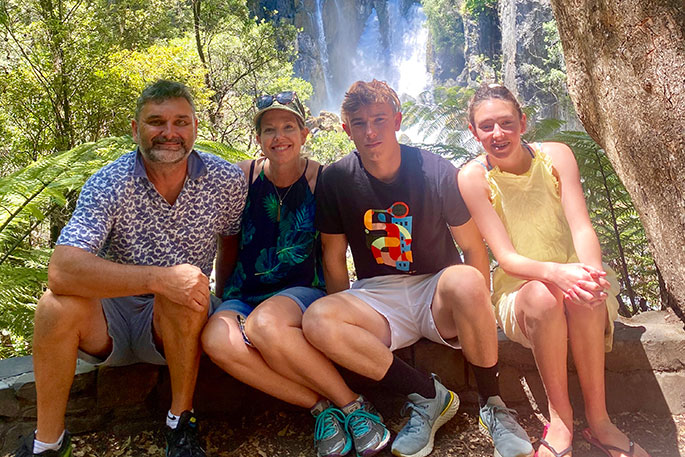 Education is a gift that can never be taken away. That's why parents will often move heaven and earth to ensure their children have access to a school that will help them reach their potential.
ACG Tauranga has opened up just such a world of possibilities for Charlize Walther, boosting her confidence, challenging her academically, and encouraging her to reach for the stars.
Now in Year 10, her four years at the school have been transformational, bolstered by inspirational teachers and a supportive school culture that celebrates hard work and achievement.
"Her grades have improved so much," says mum Melissa. "Although Charli found the Cambridge marking system quite challenging at first, her scores are infinitely better now.
"She has learned how to self-manage big projects and plan her study when she has multiple exams - and most importantly, she has learned how to study. She has become very independent and never needs to be prompted to finish schoolwork."
Quality education is a top priority for Melissa and husband Stefan, who moved the family from Whangamata to Tauranga to ensure their children were given every opportunity to develop their potential.
"Our decision to move to Tauranga and enrol Charli at ACG Tauranga has been extremely fruitful for her development and wellbeing, as well as offering her more options for the future than she would have otherwise had. We are over the moon with our choice. If we had to do it all over again, the only thing we would change is that we would have come sooner!"
Charlize shares her parents' enthusiasm, finding friendship, solidarity, and success at the school.
"She loves the high standards, the confidence in herself that the teachers have helped to foster, and the measurable outcomes and improvements that she can see in a concrete way. She also enjoys spending her free time with a large group of classmates – they all seem to get along so well."
Led by a team of teachers who are as passionate as they are knowledgeable, students are given all the tools they need to thrive.
"The teachers have taught Charli those crucial but foundational skills of planning projects and breaking things into smaller, more manageable pieces. There's a network of open communication between our family and all of her teachers. If there's ever a question or a problem, I know that they're just an email away."
For Melissa and Stefan, this has provided the peace of mind they were seeking.
"We love knowing that the learning foundations that ACG provides will serve Charli well in the future. They will give her the wings to fly wherever she chooses to."
If you'd like to know more about ACG Tauranga, come along to its next Open Day on Saturday, June 20, or please visit tauranga.acgedu.com
-Sponsored Content.
More on SunLive...