Pests kept in check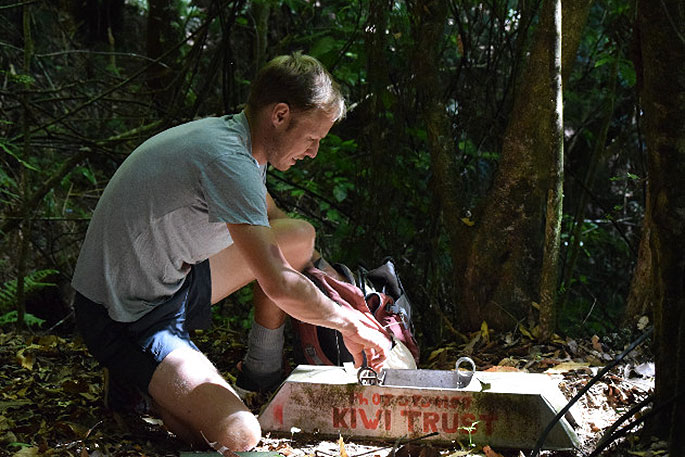 COVID-19 disrupted pest control projects throughout New Zealand, but the Department of Conservation and manager of local initiatives say the impact is manageable.
All pest control and wildlife monitoring projects ceased during Alert Level 4 and only DOC-approved projects could continue in Alert Level 3. Work resumed in Alert Level 2.
The timing of lockdown worked in wildlife's favour, says DOC communications adviser Steve Brightwell.
"Given it was autumn during lockdown, pests weren't breeding much and neither were birds nesting, so the impact is likely to have been negligible," says Steve.
"When people were able to resume checking traps they found a very high proportion of them had caught predators over the several weeks of lockdown.
"Initial indications from Whirinaki Te Pua-a-Tāne Conservation Park are that once the traps are cleared and re-set, as many as half of them are catching rats in the next round.
"This is considered higher than normal, but shows the traps are doing the job they are put there for and our native species can look forward to low predator numbers again going into spring. We would expect the situation to be similar right across the Bay of Plenty."
Ōtanewainuku Kiwi Trust chair Bruce Fraser says Alert Level 1 comes just in time for the Trust's busy season.
"We are going to be pretty flat out until the end of the year, with work including our fourth Kōkako survey, which we do every three years."
"I've been enormously impressed with the enthusiasm of our volunteers who have been more than keen to get back into the forest.
"They strongly believe in conservation and didn't hesitate to come back to help keep pests in the Ōtanewainuku forest under control."
To volunteer for Ōtanewainuku Kiwi Trust, visit: www.kiwitrust.org/get-involved/volunteer
More on SunLive...