Firearms reform set to progress in Parliament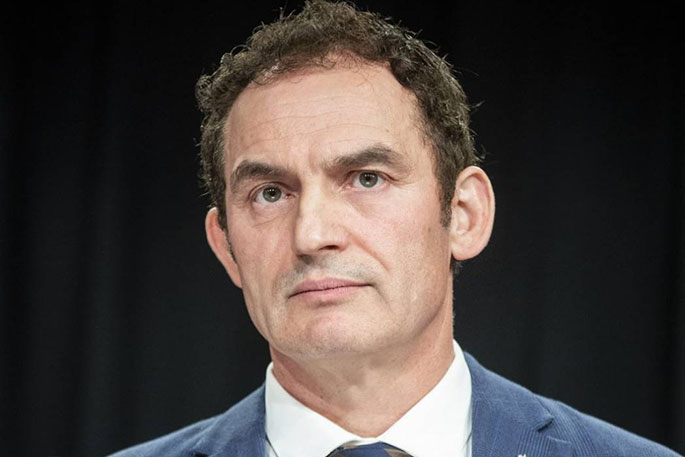 Senior Labour ministers are playing down any influence coalition partner New Zealand First had on changes to firearms law, soon to be ushered through Parliament.
After months of negotiating with the coalition partner, Police Minister Stuart Nash now appears to have the numbers to progress the second tranche of reforms it had hoped to have passed by March 15.
The Arms Legislation Bill includes a firearms registry, harsher penalties and a warning flag system around a fit and proper person test.
Last year, a law making most semi-automatic firearms illegal passed with near-unanimous political support in the wake of the mosque attacks that left 51 people dead.
National has refused to support this second bill, saying it goes too far. It is not yet clear whether that position will change with the new amendments.
National's opposition meant Nash had to work to get New Zealand First on board.
That party had been calling for an independent arms agency, rights for farmers dealing with pest control, and exemptions for sporting shooters.
Today, Nash released a raft of changes which he says are in response to concerns raised during the select committee process.
"The coalition government has further agreed to establish an independent entity to take over firearms licensing and administration", he says, an idea that was proposed by Justice Sir Thomas Thorp in 1997 when he reviewed the firearms laws.
Farmers will now not have to set up a company to request an endorsement "to use prohibited firearms for pest control".
The national register will be delayed by a year, both to ensure good design and allow for time for the independent entity to be set up.
Nash was asked whether the changes were made under pressure from New Zealand First.
"Oh I wouldn't say pressure at all, I think we've worked constructively actually."
It was "purely hypothetical" to comment on whether the legislation would have ended up like this without input from the coalition partner, he says
"I'm very happy with where we landed," he told reporters.
When asked how much credit New Zealand First could take, Nash said he was "more than happy for them to say we worked absolutely constructively, in coalition form, to come up with a piece of legislation that I think is fantastic".
Prime Minister Jacinda Ardern was also asked whether the changes had been made to get New Zealand First on board.
"Ultimately for every piece of legislation... we will work through issues where there are different perspectives", adding many of the changes had been flagged in previous reviews and were supported by those who made submissions.
She was "not going to diminish the role that support parties play in highlighting issues they think should be dealt with in a particular way".
"Of course they had a voice that made a difference, but it so happened it was on areas where there was agreement as well".
Ardern acknowledged New Zealand First had been involved in the process but says the government had "never moved on anything we felt undermined the ultimate goal of the legislation."
More on SunLive...