Fresh renovations for Tauranga Sport Fishing Club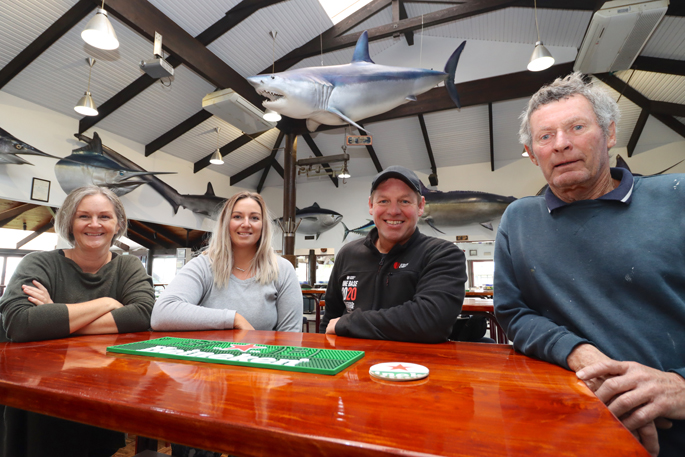 Tauranga Sport Fishing Club members are "over the moon" with their fresh clubroom renovations, sending praise to the hardworking volunteers and local businesses who made it happen.
Club manager Roly Bagshaw's initial reaction to the suggestion of renovating the facilities was one of "shock and horror".
He says the club didn't have the funds to go ahead with the project, which is why they turned to the wider community for support.
"The renovations have been a massive collective effort."
The facilities have now been freshly painted, with new carpet and light fittings - and it hasn't cost them a cent.
Patron Ian Thomas, who joined the club in 1993, has spent the past five weeks putting in the hard work down at the club.
He says the renovations have been a lot of work, but it was important to go ahead with the project during level 3.
"We were never going to have another chance."
Roly says it has been nice to be doing something so positive in such an uncertain period.
"But I am pleased it has come to an end."
Both Roly and Ian agree the renovations have been a "can of worms", with new tasks popping up daily.
"It's one of those things you think it's going to be two weeks, and then you start and it rolls out to four weeks and I can't even remember what week it is now," says Roly.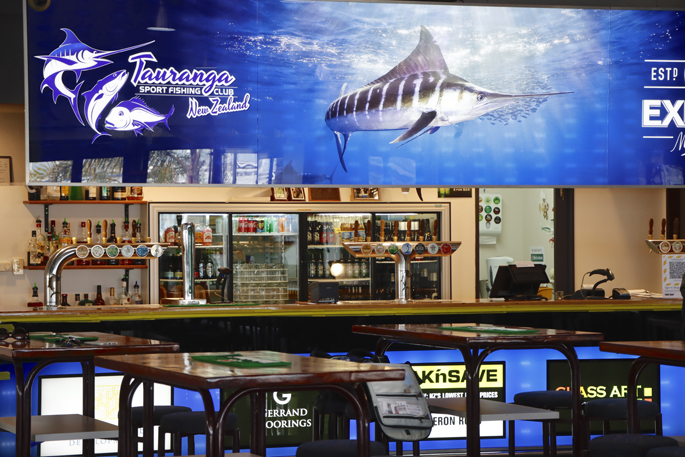 The renovated bar. Image: Daniel Hines/Sunlive.
Dozens of volunteers and dedicated members have been turning up to help over the past five weeks to help, says Ian.
"These volunteers are part of the reason why we have a club, and our sponsors too of course."
Club member Kirsten Zaloumis hopes the renovations will push the club through to their upcoming 100th birthday.
"We need to drum up our membership to make it to 100 and beyond."
Roly has his fingers crossed the fresh renovations will draw more people to the clubrooms.
"We don't get a lot of foot traffic stuck out on the peninsula. We are not in a mall, we are not downtown. We want people to discover us," says Roly.
Sponsors include Hawridge Developments, Gerard Floorings, Pak'nSave Cameron Road, and Glass Art NZ.
More on SunLive...