New COVID-19 cases from same family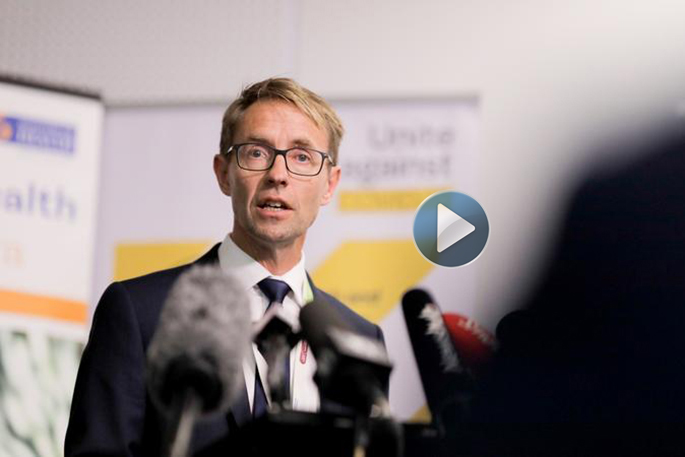 The Ministry of Health has confirmed there are two new cases of COVID-19 in New Zealand.
The two cases are women in their 30s and 40s from the same family who flew into the country from the United Kingdom on June 7.
The women were allowed to leave managed isolation and travel to Wellington by private vehicle on June 13 on compassionate grounds.
Director-General of Health Ashley Bloomfield says they did not have contact with anyone else on the trip to Wellington, and the pair didn't use any public facilities
"They had a private vehicle dropped to the hotel, they then drove all the way to wellington and had no contact with anybody else.
"There was an agreed plan in place as part of the approval of compassionate exemption and that included the travel arrangements."
The women have only come into contact with another family member who may be at risk, Ashley says.
This family member has been tested and is in isolation.
Ashley says before being tested, one woman was experiencing mild symptoms. The other was symptom-free.
Both women were tested yesterday at a drive-through Community Based Assessment Centre in Wellington.
Hotel staff who had contact with the two women would be stood down and tested.
Both women are self-isolating in the Wellington Region, and Ashley says he family has asked for their privacy to be respected.
"A new case is something we hoped we wouldn't get, but it is also something we have expected and we have planned for."
Earlier: Director-General of Health Dr Ashley Bloomfield is providing an update after the Ministry of Health confirmed two new cases of COVID-19 in New Zealand today.
He will be live from 3pm.
The Ministry of Health says the two new cases of Covid-19 are related to the border as a result of recent travel from the UK.
"Both cases are connected."
The new cases followed 24 consecutive days of no new cases in the country.
Yesterday also marked 28 days since the last case of community transmission of Covid-19 left quarantine.
More on SunLive...