Coroner rules teacher's death a tragic accident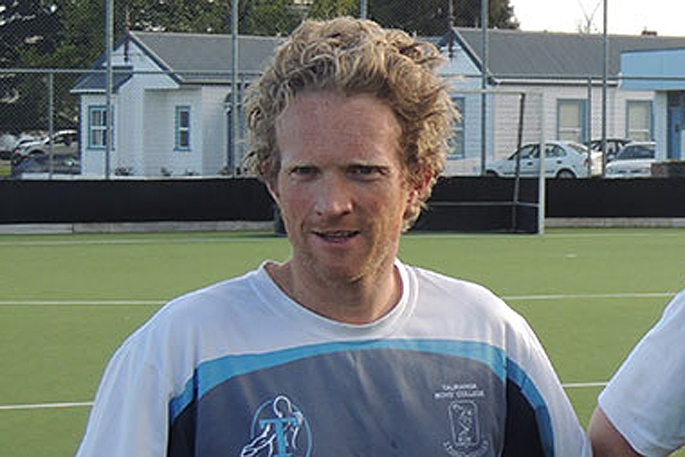 The death of former Tauranga Boys' College teacher Logan Gemming has been ruled a tragic accident by the coroner.
The recently released coroner's report states Logan was getting ready to launch his kite for kite surfing on January 20, 2019, and when the kite was released, it shifted position and he was dragged onto a wooden bollard at Fergusson Park in Matua.
Logan was a student at Tauranga Boys' College from 1995 to 1999, before returning as a PE teacher in 2003.
Logan coached the hockey First XI for many years and latterly was involved in the management of the school's hockey programme.
Master in Charge of Hockey at the college, Rob Leslie spoke to SunLive not long after the accident, and says Logan was incredibly well prepared and always looking to do the best he could for his students.
"He did a lot outdoor education-wise and that sort of thing. He was always looking to give those in his care the best sort of experience he could through his own experiences.
"He was selfless too. He had a young family but was still putting in a large amount of effort for the school."
The report by Coroner Wallace Bain says the cause of Logan's death was an "aortic rupture sustained in a high energy impact with a wooden bollard".
In the report, Coroner Bain considered evidence from police reports, post-mortem report, witnesses and expert Glenn Bright, a kite surfing instructor.
Glenn's evidence puts the wind at 16 to 20 knots, gusting at up to 28 knots and that there was up to 25 other kite boarders either on the water or the beach and grass that day.
Glenn says based on his experience and information from witnesses, Logan had overlooked some important safe set up and launching procedures.
One of these was the setup and launch was done at the downwind end of the grass area with 25m or less of clear space between the flyer and road edge.
"The flyer did not have enough clear space to react to loss of kite control," Glenn says in the report.
"The kite launch went well, however, the kite was steered to 90 degrees vertical overhead.
"The turbulent wind conditions on the day caused the flyer to be overpowered, lift from the ground, travel airborne downwind a few meters, lose footing and fall to the ground on landing, and lose kite control."
The last oversight, according to Glenn, is the safety release was not activated and the Logan continued to hold on likely trying to regain control.
Steering the kite down fast created a sudden burst of power, which pulled Logan downwind and caused him to impact with the bollard, says the report.
"These unfortunate oversights on safety were likely due to the flyers high level of confidence, and to some degree the excitement to get setup, launched and out on the water quickly. The general area was also busy with people and kites so space a little limited."
Rob says kite surfing was one of the sports Logan taught students.
"His message around safety was strong and so for him to pass in that way was such a huge shock.
"He was very skilled and he took precautions to do outdoor activity safely."
In September 2019, Tauranga Boy's College named the hockey turf Gemming Turf in memory of Logan and to honour the contributions made by him and his family to hockey.
More on SunLive...