Frustrations over face-to-face lecture ban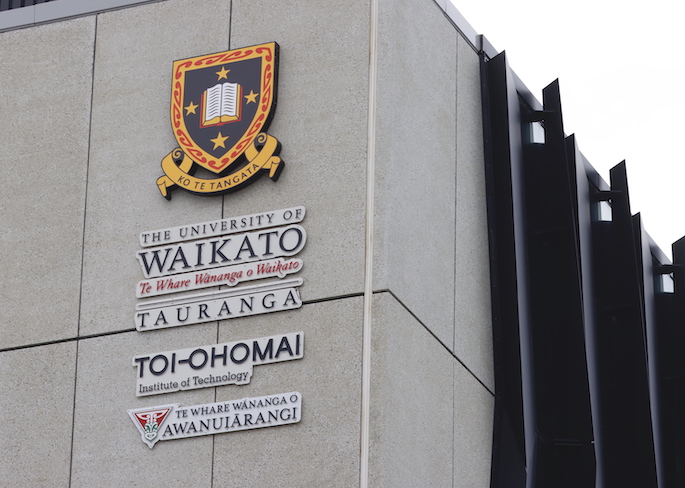 A move which will see some tertiary students still unable to attend in-person lectures next semester is causing some frustration for students, with calls for a reduction in fees to compensate.
The University of Waikato has opted against face-to-face lectures next semester, despite the country being in level 1, asking students to tune in from home, due to the existing cohort of students overseas.
Tutorials, workshops, seminars and lab classes will be open to face-to-face learning however and, in some cases recorded for online viewing.
One University of Waikato post-graduate student thinks it's ridiculous she's allowed to attend labs on campus, but not lectures.
"I can't see why they can't allow you to attend lectures and record it at the same time for those unable to make it, like international students..
"If other universities are able to do it, why can't Waikato? I'm paying thousands of dollars for subjects that, no matter how hard they try, won't be taught as well online as they would have been in person.
"I think the university should consider reducing the fees this coming semester to accommodate those who won't learn as well in this environment."
Stuff asked if the University of Waikato would reduce fees, but it is not something the university is considering.
Students at the University of Auckland, University of Otago, Victoria University of Wellington and some at Massey University will be able to take a seat in the theatre hall when in-person lectures return next semester.
A Tauranga Toi Ohomai student, who didn't want to be named, says she suffers from learning difficulties and found online learning incredibly challenging.
"Face-to-face learning is valuable. The little conversations you have in lectures have so much information attached to them.
"For the price of the study, online learning shouldn't be the only option. The fees need to be lower, we are paying for something that's not our doing.
Universities New Zealand chief executive Chris Whelan says it is up to individual universities whether they reduce student fees.
"We get that there are students where the on-campus experience is very important. It's a key part of what they were looking for when they paid their fees."
He says tertiary providers need to provide a dual-model delivery to assist students stuck offshore.
"This means online and in-person at the same time. For some universities, it's more effective, particularly while there is still some risk that we might see a resurgence of COVID-19, for universities simply to say online."
Since universities across the country closed the doors due to COVID-19, questions have been thrown-up around whether it is "absolutely critical for a student's academic success that they sit in a lecture and listen to someone speak to them".
But is the benefit of international students at the expense of New Zealand students?
University of Waikato Deputy Vice-Chancellor Academic Professor Robyn Longhurst says students may have family and work commitments or ill health that may affect them coming to class.
"International students are just one group who clearly won't be able to attend in person...we really did want those students to enrol with us and study remotely."
More on SunLive...