Weekend Sun wins community involvement award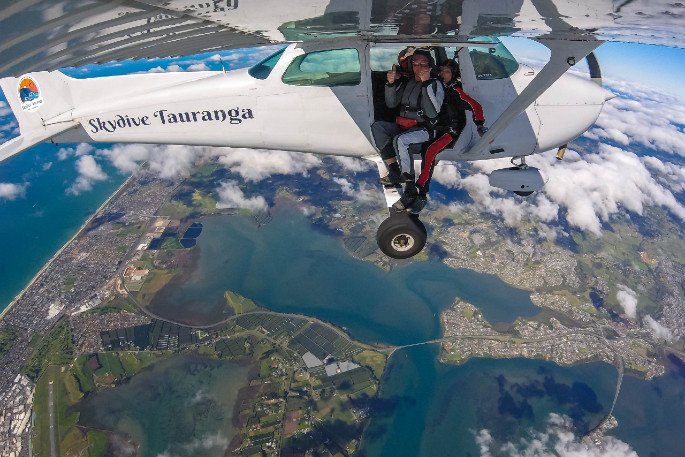 The Weekend Sun has won third place for Best Community Involvement in the 2020 NZ Community Newspaper Awards.
The award was for a collection of stories written during 2019 about the Graeme Dingle Foundation Western Bay of Plenty Foundation and its work empowering kiwi kids to overcome life's obstacles.
Founded in 2004, the Western Bay of Plenty arm of the Graeme Dingle Foundation runs the Kiwi Can, Stars and Project K programmes, helping over 3,500 local young people every year to build resilience and open their eyes to new possibilities.
The collection of stories supporting the organisation included six written by Rosalie Liddle Crawford, one by Emma Houpt, and one by Caitlin Houghton.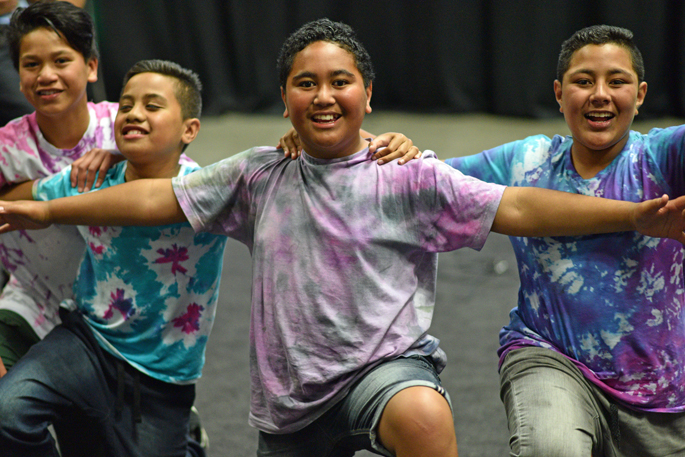 The Kiwi Can programme costs approximately $240 per student per year, or $20 a month, but is provided at no charge to the student.
Every year the Western Bay of Plenty regional manager Dan Allen-Gordon has to go out and find funds again for this incredibly worthwhile program, as the organisation is reliant on donations, volunteers, corporate sponsorship and philanthropy.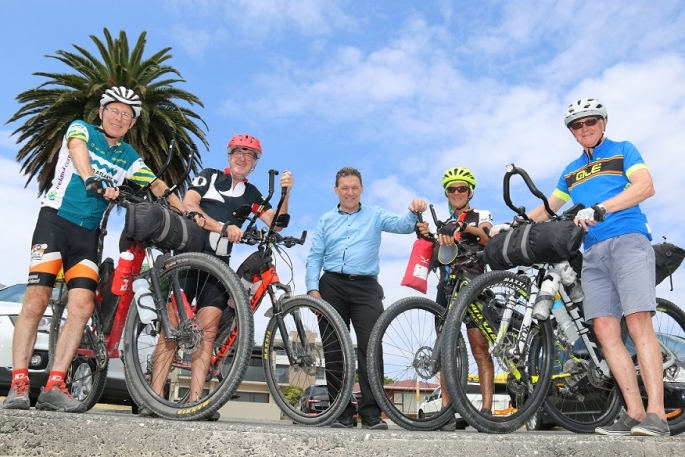 The Dingle Pedallers Liam Dunne, Graeme Rodley, Clive Chester and Phil Wolfe with Graeme Dingle Western Bay of Plenty regional manager Dan Allen-GordonDan Allen-Gordon (centre). Photo: Rosalie Liddle Crawford.
"When I was working on stories for The Weekend Sun about Kiwi Can, Stars and Project K, it was after a period of time where I'd become frustrated at seeing Government setting up and pouring money into youth or kid programmes which were essentially untested when I felt they could partner instead with the not-for-profit organisations like Graeme Dingle that already have tested programmes," says Rosalie, who has been a youth mentor for Project K.
"When I went into schools with Dan, I could see for myself how effective and transformational these programmes are.
"The All Blacks have also chosen the Graeme Dingle Foundation as their charity to support, which is phenomenal as kids need strong mentors. Kiwi Can, one of the programmes run by the foundation is showing measurable results as kids grow in respect, resilience and confidence."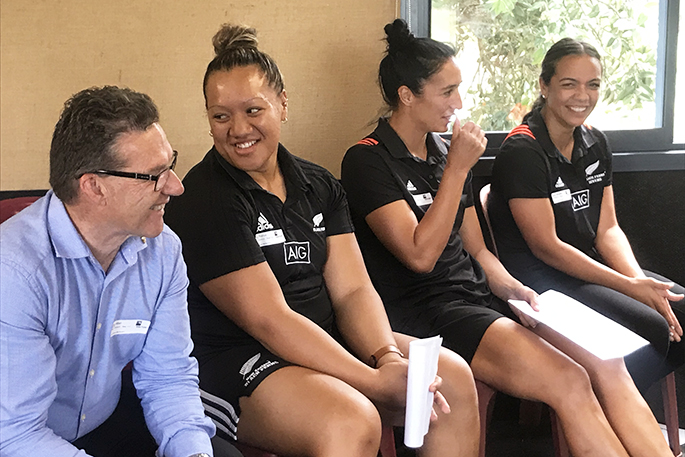 Graeme Dingle Western Bay of Plenty Regional Manager Dan Allen-Gordon with Black Ferns stars Toka Natua Sarah Hirini and Stacey Waaka at Mount Maunganui Intermediate. Photo: Rosalie Liddle Crawford
Dan was delighted to hear the news about the community involvement award and appreciates the support from The Weekend Sun for the work his organisation is doing with youth in the Western Bay of Plenty.
"Wow, that's awesome, well done! It's great to see media supporting and bringing awareness to positive outcomes in our communities," says Dan.
"More primary schools are waiting to get Kiwi Can and five Bay of Plenty Colleges are wanting Project K, but we can't deliver because there are no funds to extend further beyond current funding.
"If 1000 families or individuals each gave $90 it could be done. Lives are being transformed through these programmes."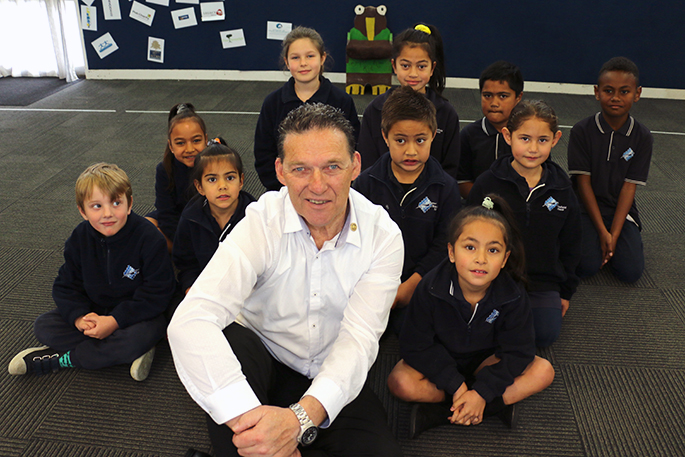 Dan Allen-Gordon with pupils from Brookfield School. Photo: Daniel Hines
Dan says that every dollar invested into Kiwi Can is seeing a return of $7.80 in terms of social and economic impact through the improved attitudes, behaviour and academic results, and the reduced truancy rates and at risk behaviours.
"It's helping young people feel more positive about the future and the results of that transformative change is being measured by the Foundation and university partners," says Dan.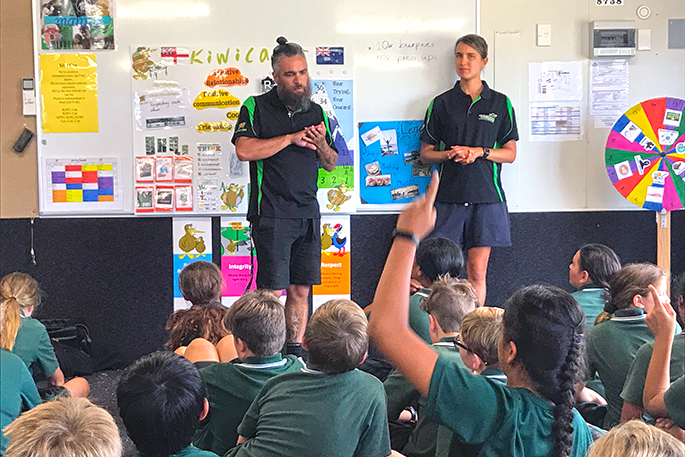 Kiwi Can leaders Manny Werahiko and Lena Pfitzner teaching on respect, integrity, positive relationships and resilience at Tauranga Intermediate. Photo: Rosalie Liddle Crawford
Mount Maunganui Intermediate principal Lisa Morresey believes there are immense benefits to her school, which had over 700 students on the roll last year. During 2019, the Kiwi Can programme ran four days a week across the classes, led by Lena Pfitzner and Manny Werahiko.
"Kiwi Can is a values-based programme," says Lisa. "What we like about it is it's taught by young people. We're putting positive role models in front of kids. It's quite a break from the usual day because it's a really hands-on, dynamic, activity-based programme."
In February 2019, the Dingle Pedallers, a group of four men with an average age of 70 who were raising funds for the Graeme Dingle Foundation were featured in a story by Rosalie about cycling the length of NZ, a distance of 3000km, taking them about 40 days.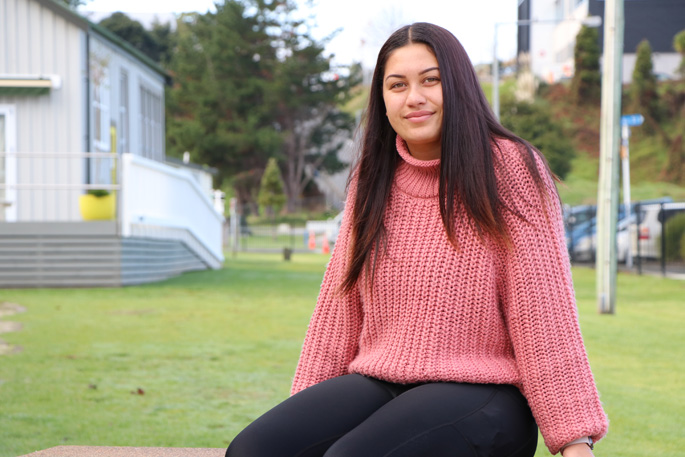 Paris Tuhura Te Oka
In June Caitlin Houghton wrote a story about Paris Tuhura Te Oka's journey from wagging and failing at school to receiving an excellence award from Dame Patsy Reddy thanks to completing Project K. Emma Houpt wrote about Amie Marchant who also received an excellence award for Project K at Government House.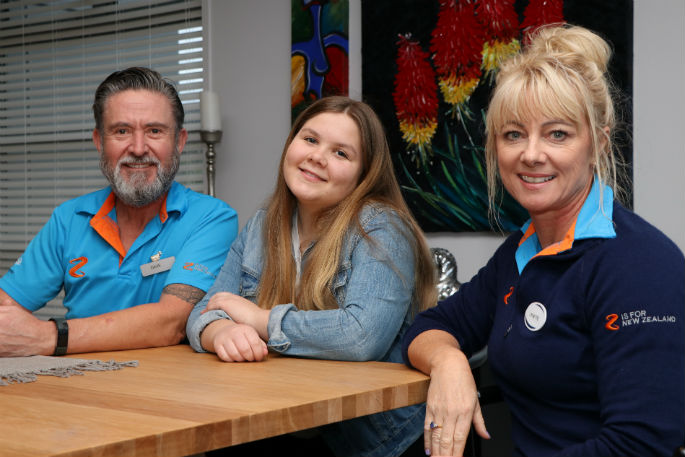 Amie Marchant with mentors Dave and Lynette Gillies
In July Rosalie wrote about 'Drop your boss', featuring Simon Beaton doing a Graeme Dingle skydive fundraiser. Following that was a story on the economic value of the programmes.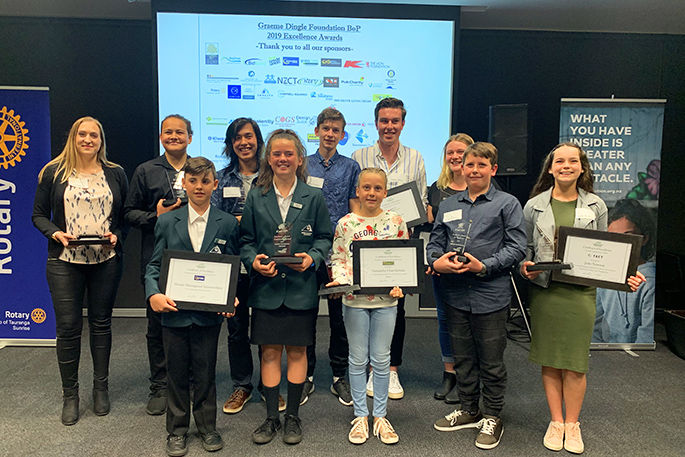 The winners of the 2019 Graeme Dingle Excellence Awards. Photo: Rosalie Liddle Crawford
In September, Rosalie attended the student's excellence awards, writing about that for the newspaper. The same month she wrote another story about the Year 9 students from Otumoetai College presenting large wooden painted cut-outs of native birds to Brookfield Primary School as part of their Stars community project.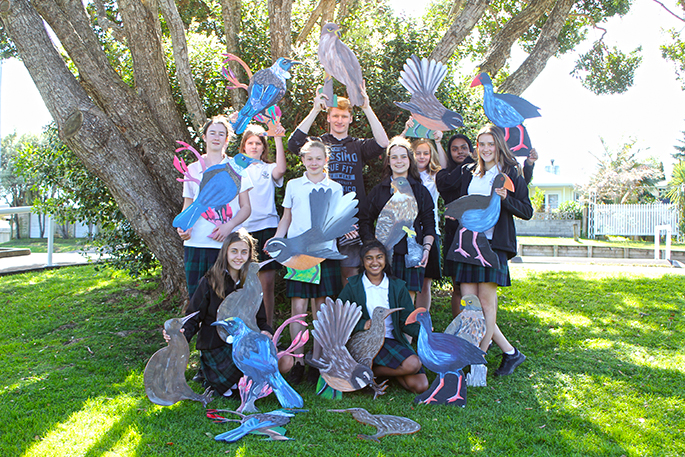 Year 9 students from Otumoetai College with their Stars community project. Photo: Rosalie Liddle Crawford
The final story in the collection of work in October featured Kiwi Can and the Black Ferns, including a call out by Rosalie for help to support the Kiwi Can programme.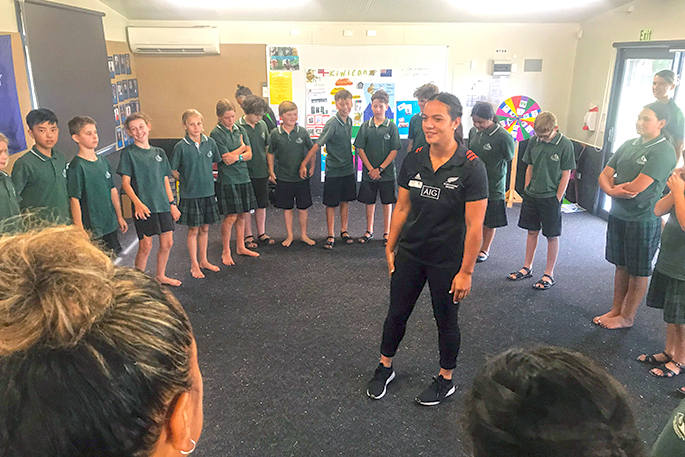 Black Ferns star Stacey Waaka at Mount Maunganui Intermediate. Photo: Rosalie Liddle Crawford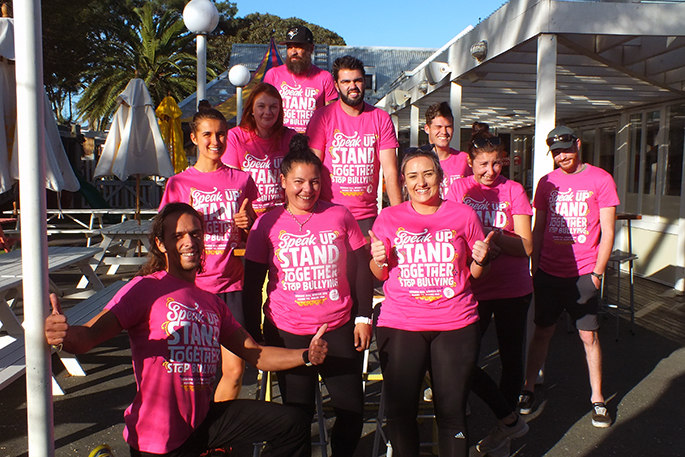 The 2019 Kiwi Can team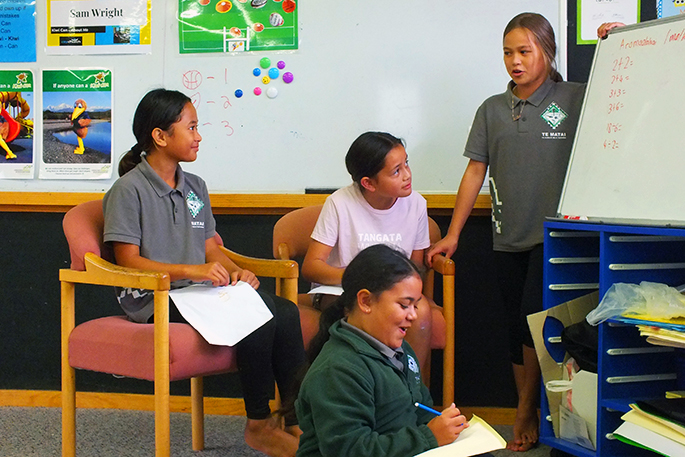 Pupils at Te Matai School involved in the Kiwi Can programme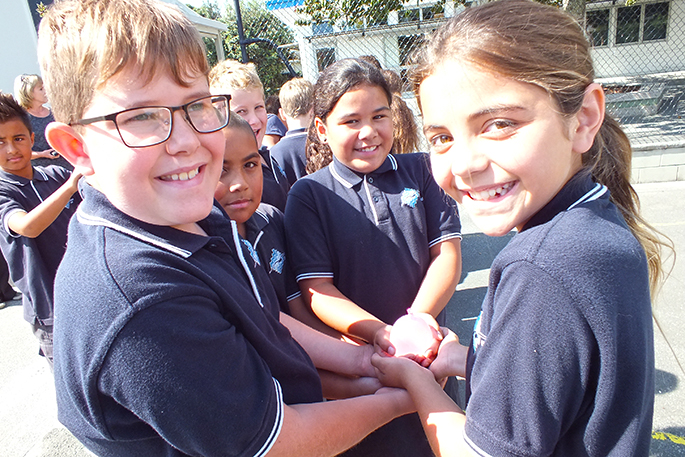 Brookfield School pupils involved in the Kiwi Can programme
More on SunLive...