Tauranga florists strive to keep prices friendly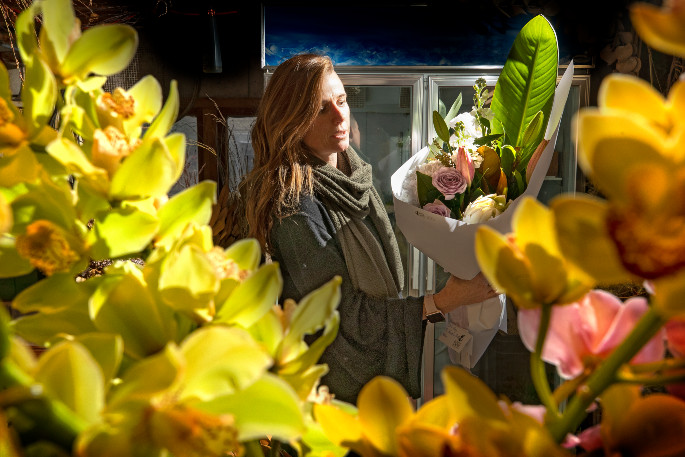 Tauranga florists have been forced to change things up to keep flower prices down.
Tami Hansen, who owns Flowers by Tami, says the price of flowers has doubled in recent months.
She attributes the price jump to low supply and high demand, as no imported flowers are coming into New Zealand.
Tami has now turned to local growers to source all of her flowers.
"I have had to be quite clever with sourcing product from as many local growers as possible for my prices to not rise too much."
Some of Tami's flowers have increased in price, but at the moment she is focussing on selling a more limited variety of flowers for a "good price".
Another Tauranga florist, Blooms on Cameron, is in a similar situation.
Business owner Katie Morris says they tried to keep prices reasonable during Alert Levels 3 and 2, which resulted in the business not getting the mark-up they should have on some flowers.
Tami says New Zealand growers are struggling to supply the massive demand.
"It's also winter which is a low production time for a lot of growers."
She hopes prices will start to drop in the near future as product starts to enter the country.
"It looks like imported roses might be coming back into the country over the next few weeks.
Tami doesn't know quite what direction her business will take in the next few months, but says she is "going great guns, sticking with a positive attitude and expecting that it will all work out".
"I have had to think harder about the way my business runs and refocus my energy."
Despite the price struggles, business has been steady for both Tami and Katie since they opened up shop at Level 3.
"It was nice to see that people had missed sending flowers. Business has been really quite good."
Katie, who has six employees, says it has been very different to pre-COVID, but people are continuing to buy flowers.
"It has not been like it used to be, but we have made it work – and it's still busy in store."
More on SunLive...