Digital gates open for Fieldays Online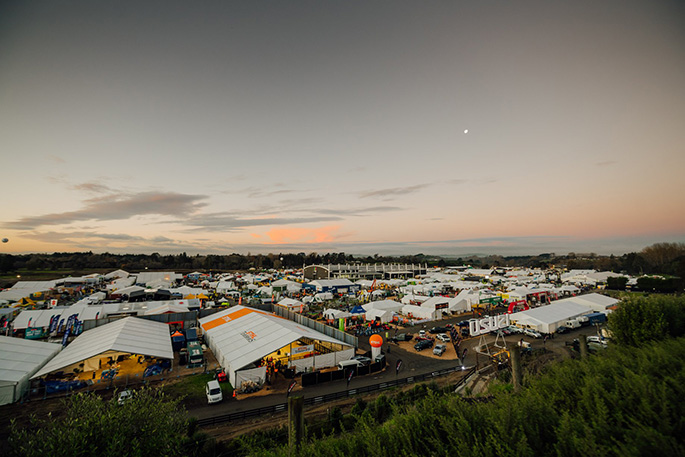 The 2020 Fieldays physical event was set to kick off this week, but instead, the digital gates have opened.
Visitors are invited to register their interest in the newly imagined digital Fieldays website, which will run for two weeks in July – completely free of charge.
"Coming together is what Fieldays is all about, which in the wake of the Covid-19 crisis is what prompted us to take the event completely online," says CEO of the New Zealand National Fieldays Society Peter Nation.
"Other agricultural events across the world have swung in the same direction including PRIMEX, Australia's popular primary industries expo and Germany's DLG-Feldtage," says Peter.
He says Fieldays is so much more than a few days of sales.
"It's a day off the farm, time to catch up with mates, picking up some mid-year bargains, getting a health check in the Health and Wellbeing hub, all while meandering through the many food stalls."
"It is also where cutting edge innovations are launched, showcasing the Kiwi spirit of ingenuity and entrepreneurship."
Peter says they are bringing the physical event to screens and digital devices across New Zealand and the world.
"Anyone, anywhere at any time can attend the virtual event. Visitors can enjoy it from the comfort of their own homes, check out the specials from the cowshed, sign a Fieldays deal down the farm or listen to a Fieldays Future Focus Talk from the bus or enroute to the office.
"With interactive seminars and presentations, live product launches, celebrity chef demonstrations, webinars, Innovation Awards entrants and past entrants' profiles, it's more than just a static web experience, the technology makes it highly tangible."
Register your interest for Fieldays Online here: https://www.fieldaysonline.co.nz/
Event dates: 13th-26th July 2020
More on SunLive...