Vandal-proof soap dispensers installed in toilets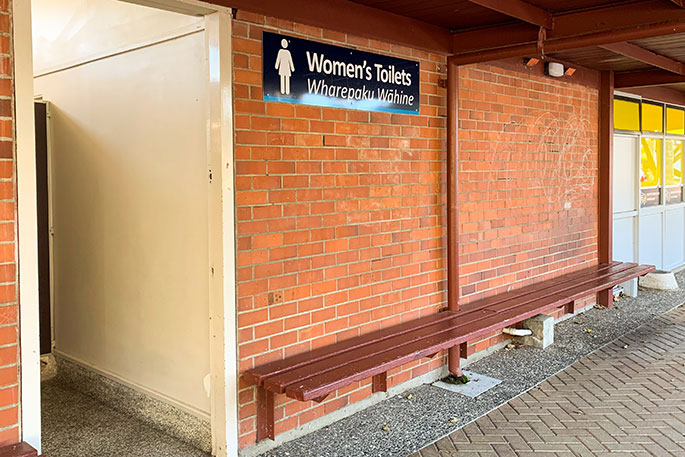 In the wake of COVID-19, public health has never been more important, yet vandals continually destroying toilet amenities are frustrating the council and community.
Whakatane District Council has installed sturdy stainless-steel soap dispensers in all its public toilets to prevent vandalism but is yet to come up with a solution for hand drying.
Regular public toilet users have welcomed the soap dispensers after being caught short with no way to wash their hands in the past, but there is still some concern about the availability of hand driers.
One woman, who says she uses public toilets often, recognised in some cases public vandalism ruined it for others.
But she says other toilets seemed to have been left "deliberately in a state of neglect".
"It's like high school where we can't have nice things because people are disrespectful and it's probably not the council's fault they are so mangy and there's no soap.
"But also, you have to keep it clean and up to a good standard. Some of the other toilets though, especially the ones on the side of the road like at Thornton seem to be deliberately left in a state of neglect."
Brayden Lindsay says he had to use the Boon Street toilets during level three and was frustrated to see COVID-19 signage advising him to wash his hands yet there was no soap and the hand drier was not working.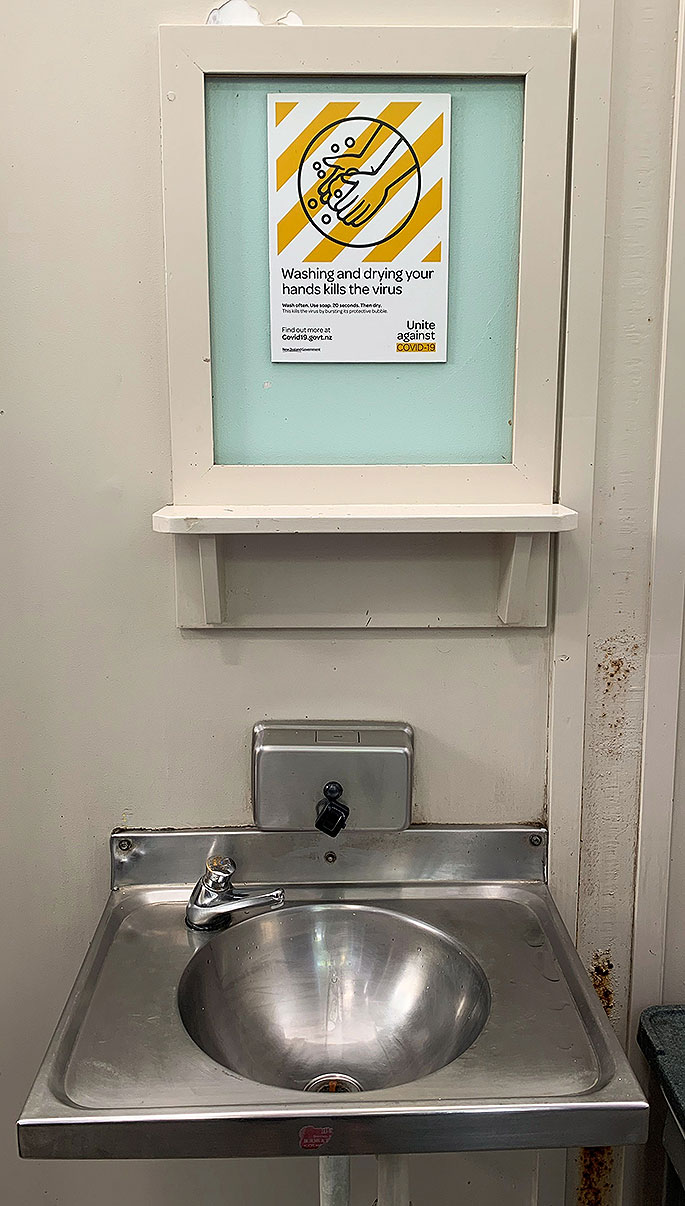 Whakatane District Council has installed Covid-19 handwashing signs and stainless-steel soap dispensers in all toilets. Charlotte Jones / LDR
"It's a pain to see the sign because they didn't have anything available for me to do that.
"With everything going on with regard to COVID-19, it's annoying not being able to properly wash my hands and follow the correct procedures."
Whakatane District Council communications team member Frank Begley says the council has been working on this issue for some time and it proved its worth during the extra precautions that were in place during pandemic alert levels.
"Prior to COVID-19, not all public toilets in the district were fitted with soap dispensers.
"This was in response to the high rate of vandalism targeting such fixtures in public toilets."
Begley says prior to the pandemic, the council had been trialling a commercial stainless-steel product in the Boon Street toilets, which had been the subject of ongoing vandalism.
The new dispensers have "shown their resilience" and had now been installed in all public toilets across the district.
However, the council is struggling to find a good alternative to electric hand driers or paper towels as both options are targeted by vandals.
Begley says in the council's experience, hand drier fittings were the first to be vandalised in public toilets and the council had been forced to remove them.
"Units cost around $1000 each so constant replacement is unsustainable. The council is open to long-term solutions but in the short-term there are no plans to replace these."
He says the council also encountered issues with paper towels being set on fire, thrown on the ground or used to block up toilets.
"It's a difficult and expensive issue to resolve."
In the meantime, the council has installed "Unite against COVID-19" signage in each public toilet to emphasise the need to wash hands.
"The council is committed to the continual utilisation of the soap dispensers as part of its ongoing commitment for community health.
"The costs of this are absorbed through the council's cleaning contract."

More on SunLive...