Michael Hill Jeweller closes Tauranga store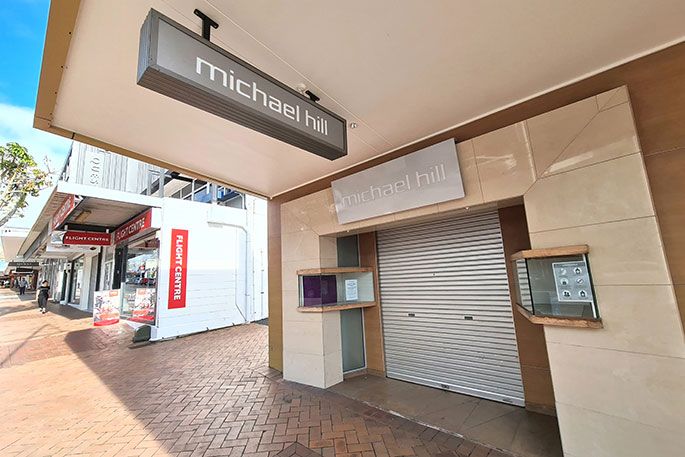 Michael Hill Jeweller has permanently closed its Tauranga, Upper Hutt and Johnsonville stores.
On May 15, the company announced to the New Zealand Stock Exchange that it would close stores across its global network in response to the changing retail environment caused by the coronavirus crisis.
Since then, the company declined to name the New Zealand stores that would be affected by the closures. But on Wednesday it confirmed the three.
"Michael Hill constantly reviews the profitability of all the stores in its network, and this has seen three stores not reopen following the COVID restrictions lifting – Johnsonville, Tauranga and Upper Hutt," it says in a statement.
"The remaining network of 49 Michael Hill stores across New Zealand are open and trading, with no further New Zealand store closures currently planned.
"Every effort has been made to redeploy impacted staff from those stores across the Michael Hill store network. For our customers, we make this transition easy to ensure we do not impact their shopping experience with Michael Hill and provide our customers with the solution to either shop at another suitably located store or via our online store."
In its announcement to the stock exchange, Michael Hill Jeweller says it's planning to close five stores in Australia and one in Canada, as well as the three in New Zealand.
The company says it has re-evaluated the store network, customer demographic, and store profitability.
"We are determined to open the right stores at the right time with the right inventory," it said in May.
"Accordingly, we have been negotiating with all our landlords to reach reasonable commercial arrangements that reflect the reality of the consumer marketplace and trading conditions."
As of June 8, Michael Hill Jeweller had received $2.2 million in wage subsidies for 326 staff.
Prior to the closures, Michael Hill Jeweller had 304 stores in New Zealand, Australia and Canada with global sales of A$569 million (NZ$593m) last year.
Retail expert Juanita Neville-Te Rito says the closed stores are all in locations that had dramatically changed over the last decade.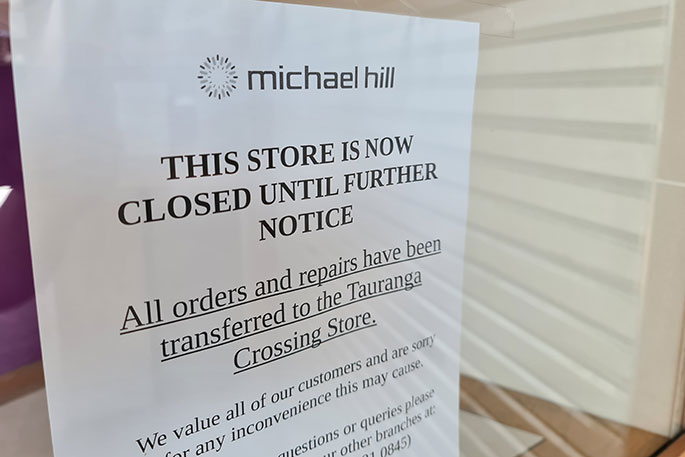 "Tauranga, for example, has shifted quite significantly over the last couple of years. If you go down the main street of Tauranga, it is a ghost town at the moment."
Stores have either moved to the Tauranga Crossing mall, which has become the city's new epicentre or into the newly refurbished Bayfair.
"Both malls have a really strong hospitality offering and are really family friendly," she says.
"Once you start getting that repeat visitation, they become your new local."
Upper Hutt suffered for its proximity to Queensgate mall, while Johnsonville had struggled for a long time, she said.
Michael Hill Jeweller has been approached for comment.
More on SunLive...