Tauranga and Hamilton cosy up amid Ports of Auckland move talks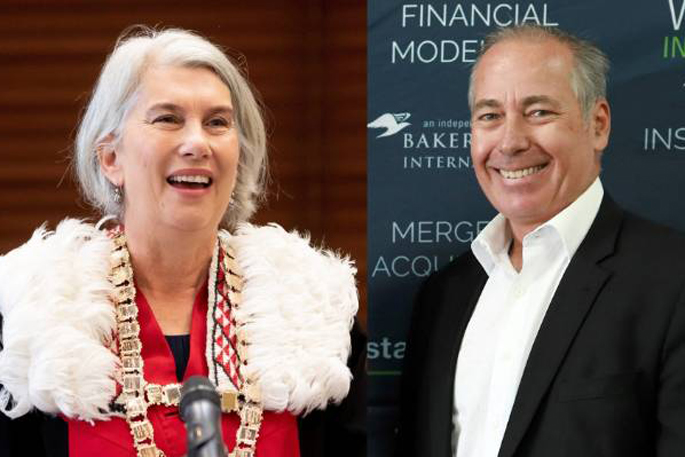 Shifting Auckland's port north could fast-track talk of a new tunnel through the Kaimai Range.
The Goverment is still to commit to plans to relocate Auckland's port further north, with any move expected to cost billions.
But Tauranga Mayor Tenby Powell ​says all signs suggests it's a matter of when, not if, Ports of Auckland will be relocated.
Such a move is expected to greatly increase freight volumes at Tauranga's port, triggering the need for a major rethink about the rail and road connections between Tauranga and Hamilton.
Powell's suggestion Tauranga and Hamilton work closely together around infrastructure and planning has struck a welcome chord with his Hamilton counterpart.
"The closure of Ports of Auckland may be 20 years into the future but 20 years goes pretty quickly and, when it comes to major infrastructure, it's very important that you plan strategically," says Powell.
If Ports of Auckland closed tomorrow, Tauranga has the capacity to take all its freight, he says.
"While I'm not going to make a call on where the Ports of Auckland may go, let's assume that it goes to Northport [in Northland]. The thinking is we would still get a significantly increased volume of freight coming via Hamilton to the Port of Tauranga."
Hamilton has an inland port at Crawford Street while Tainui Group Holdings and Port of Tauranga are undertaking a joint venture to establish an inland port at Ruakura.
An inland freight hub is also located at Horotiu, north of Hamilton.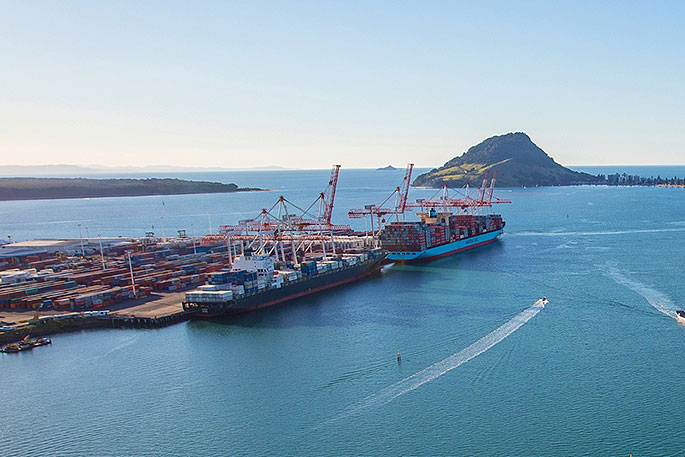 Tauranga Mayor Tenby Powell is predicting more freight will head to the Port of Tauranga if Auckland's port is shifted north. Supplied image.
Hamilton Mayor Paula Southgate​ says it made sense for Tauranga and Hamilton to work together strategically as both cities are regarded as important, fast-growing metros.
Creating a strong connection between the Ruakura Inland Port and Tauranga's port is particularly important given the mooted scaling down of Auckland's port.
Both mayors want a comprehensive review of the North Island logistics and freight system before a final call is made on moving the Ports of Auckland.
"Tenby [Powell] reached out to me to suggest that we start thinking about strategic outcomes for our parts of the sub-region and that's an excellent idea, and we're going to start having more conversations," says Southgate.
"I think that one of the key conversations to have is how we can better connect Hamilton to Tauranga."
Powell expects the closure of Auckland's port will see more freight head over the Kaimai Range, along State Highway 29.
"Is the Kaimai Tunnel adequate, if not, do we need a new tunnel? Or can it be augmented, the existing one, reborred to a bigger, greater level so it can be double tracked?" Powell asked.
"If Ports of Auckland do close we would expect to see considerably more heavy road traffic coming over the Kaimais. That leads us back to the tunnel. Should that be multi-modal, trains, trucks, cars? Or cars continue to go over the top, but we put the heavy traffic through the tunnel?"
Powell's outlook is based on the assumption Northport, at Marsden Point, won't be able to take all the freight handled by Ports of Auckland.
"I may be wrong, maybe it will all go to Northport, but I just think it's better to plan for this now and try to understand the opportunities."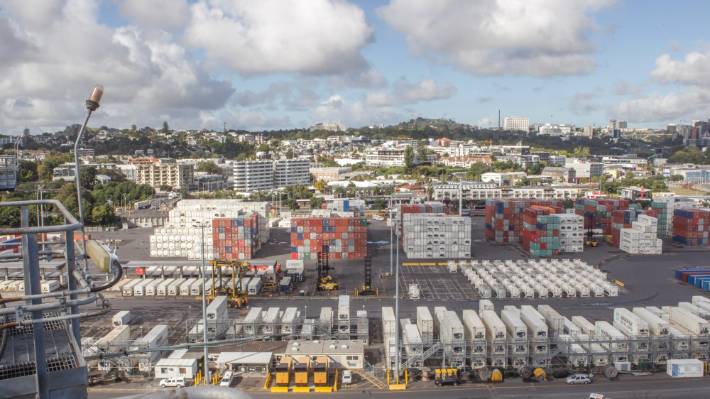 The implications of shifting Auckland's port is being debated by Waikato and Bay of Plenty leaders. Image: Stuff.
Hamilton and Tauranga should share lessons about how each has handled recent strong growth, although Hamilton is "light years ahead" when it comes to infrastructure planning, says Powell.
"We're catching up big time now because of, to be honest, greater regional cooperation."
Southgate says strengthening Hamilton's ties with Tauranga won't detract from its relationship with Auckland.
"None of what I'm talking about with the Bay of Plenty undermines our focus on a rapid connection with Auckland. We're still firmly focused on getting that connection to Auckland working as seamlessly as it can.
"Rapid rail, finishing off all parts of the [Waikato] Expressway, so we can get all freight and services backwards and forwards to Auckland and people, of course, backwards and forwards to Auckland."
More on SunLive...