LIVE:NZ moves to Alert Level 1 at midnight tonight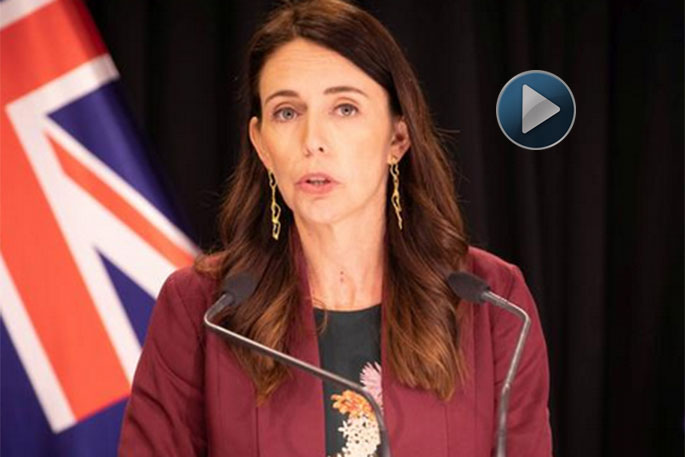 UPDATED: New Zealand will move to Alert Level 1 from midnight tonight Prime Minister Jacinda Ardern has announced.
She says New Zealand is ready for the move.
Ardern says New Zealand is not immune to what is happening in the rest of the world and our borders will remain closed.
"We are confident we have eliminated transmission in New Zealand for now.
"We will almost certainly see cases here again."
She says this is not a sign we have failed but is the reality of this virus.
"We must be and we are prepared for future cases."
"That's the reason our border remains our first line of defence as we aim not to import the virus."
Director-General of Health Dr Ashley Bloomfield says everybody that comes into New Zealand will be tested for COVID-19 whether they are symptomatic or not and they will also be tested again during the mandatory 14 day quarantine.
Ardern says people still need to do their part by keeping track of where they have been for contract tracing by scanning a QR code or noting it down but it is not mandatory for businesses to do.
"Manual sign-in is no longer required, but we do ask that you put up a QR code poster at the door of your premises so people can scan in and can keep a record for themselves. Ongoing improvements will be made to ensure these QR posters are as accessible as possible for businesses."
She says the focus in now on getting the economy moving again.
"I encourage you to buy, play and experience New Zealand-made to get our country moving again.
"Consider it an extra form of support, to visit our country, buy our local products and support our local businesses.
"For my part, this week is about the government's recovery efforts, and focus on jobs."
Opposition Leader and Bay of Plenty MP Todd Muller is pleased with the announcement and thanks all New Zealanders for their hard work.
This is fantastic news! Well done New Zealand. Your sacrifices have got us to this point, and you all deserve a huge celebration. Here's to Level 1!

— Todd Muller MP (@toddmullerBoP) June 8, 2020
What Alert Level 1 means:
All restrictions lifted from midnight Monday
Borders remain closed with mandatory isolation and quarantine remaining our first line of defence
People asked to maintain diaries in the event of a second wave
EARLIER: Prime Minister Jacinda Ardern will make an announcement about if the country will move to Alert Level 1.
Cabinet has met today to make the decision and once the announcement is made, at 3pm, the country will be given a period of time to transition.
Ardern has said there is a possibility New Zealand could be at Alert Level 1 by June 10.
Currently there are no active cases of COVID-19 in New Zealand.
The Ministry of Health has been notified by Auckland Regional Public Health that its remaining case has been symptom free for 48 hours and is regarded as recovered.
The person has now been released from isolation.
"This is really good news for the person concerned, and it's also something the rest of New Zealand can take heart from," says Director-General of Health Dr Ashley Bloomfield.
"Having no active cases for the first time since February 28 is certainly a significant mark in our journey but as we've previously said, ongoing vigilance against COVID-19 will continue to be essential."
It is now 17 days since the last new case was reported in New Zealand.
New Zealand's total number of confirmed cases remains at 1154.
More on SunLive...